IndiGo cancels 30 flights owing to shortage of pilots
IndiGo cancels 30 flights owing to shortage of pilots
Written by
Shiladitya Ray
Feb 13, 2019, 11:38 am
2 min read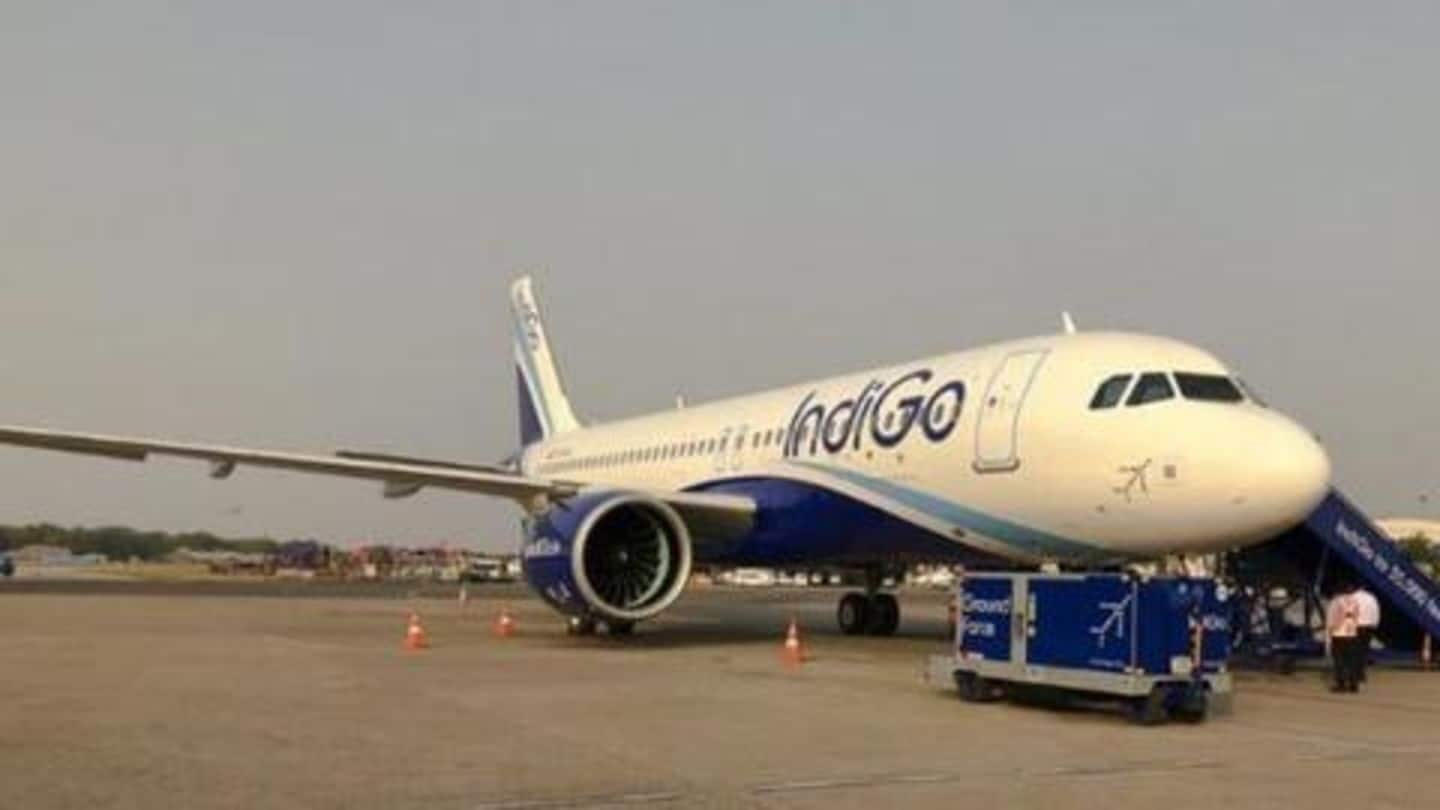 Budget carrier IndiGo, on Tuesday, had to cancel as many as 30 flights across major airports, as a shortage of pilots continues to hamper its operations. Tuesday's cancellation came after IndiGo had to cancel 32 flights on Monday on short notice, thereby inconveniencing hundreds of passengers, many of whom had to book high-priced flights at the last moment. Here are the details.
Details about Tuesday's cancellations
Tuesday's cancellation primarily affected IndiGo flights from Kolkata, Hyderabad, Bengaluru, and Chennai. While eight flights were not operated from Kolkata, five flights were canceled from Hyderabad. Additionally, four flights each from Bengaluru and Chennai were also canceled. To make up, IndiGo reportedly forced its customers to buy last-minute tickets, or offered them alternate flights with one-stop connectivity and long layover times.
30 daily flights will be affected for a few days
Unfortunately for IndiGo passengers, the airline has said that such flight cancellations will continue for a while, with around 30 flights a day getting affected. However, the airline has said that these adjustments would be "made in advance" to provide "adequate notice to passengers". It has also said that "1-2% of originally planned flights" will be affected by these "adjustments".
A brief overview of IndiGo's flight operations
IndiGo has a fleet size of 209 planes, and operates around 1,300 flights on a daily basis, covering 52 domestic destinations and and 16 international ones. As of November, 2018, the budget carrier had 43% market share.
Why is IndiGo going through this problem?
The reason why IndiGo is facing this issue is two-fold. According to an official, the disruption in flight operations stemmed from heavy rains and poor weather in the Delhi-NCR region last week, and the consequent issues surrounding flight duty and time limitation (FDTL) norms. Both pilots and cabin crew are governed by DGCA-mandated FDTL norms, and cannot fly beyond FDTL limits.
Crew problems because of schedule adjustment: IndiGo
"As part of recovering our schedule, positioning of the crew and aircraft had to be readjusted. As a result, a number of flights were canceled," IndiGo had in a statement said on Sunday.