Why today's RS session is crucial for Triple Talaq bill
Why today's RS session is crucial for Triple Talaq bill
Feb 13, 2019, 11:19 am
3 min read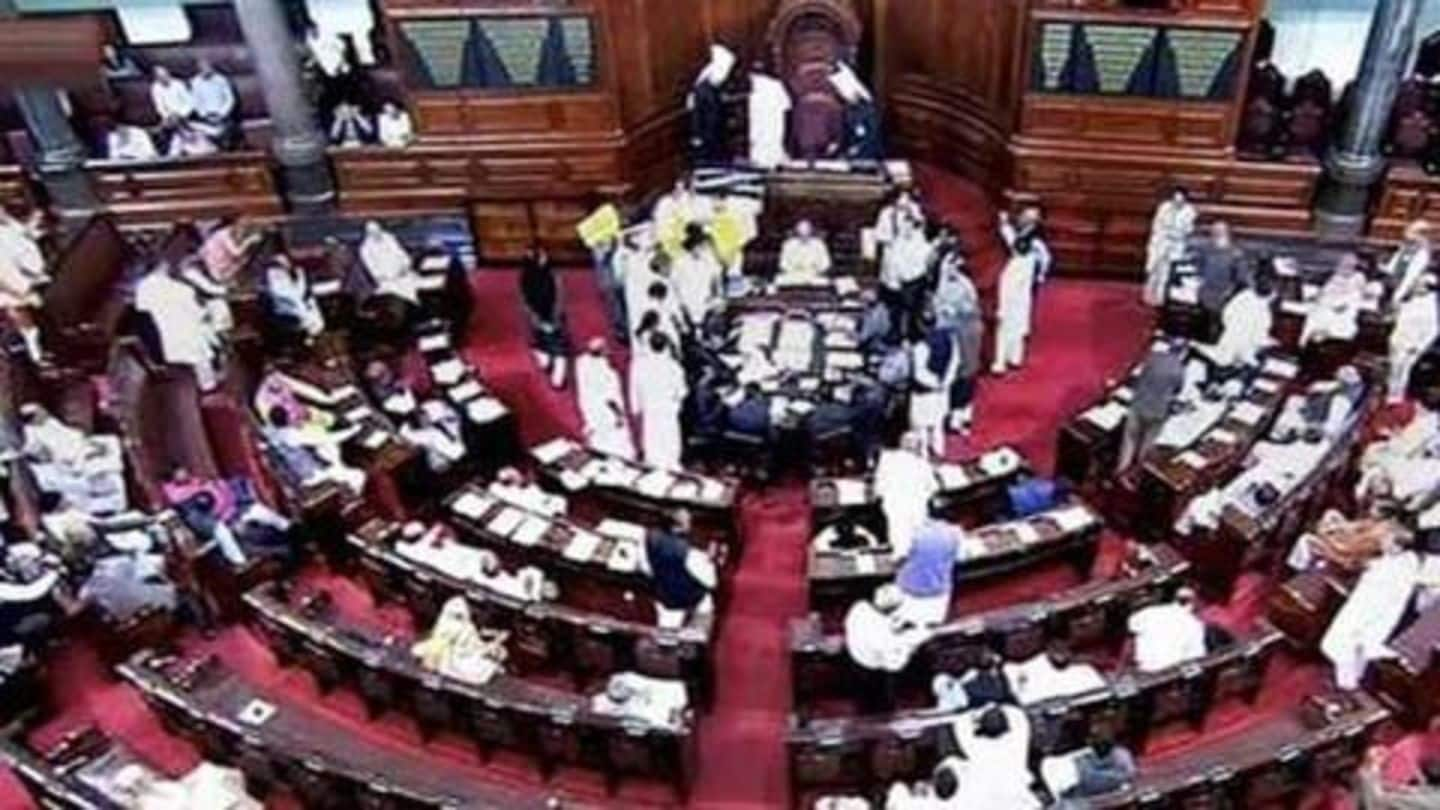 The Citizenship (Amendment) Bill and The Muslim Women (Protection of Rights on Marriage) Bill, commonly known as Triple Talaq bill, will lapse if the Rajya Sabha doesn't give a nod on Wednesday, the last working day of the budget session. The 16th Lok Sabha will dissolve on February 13 for the general elections due in April-May. Both bills have been passed in Lok Sabha.
What happens if a bill is passed in Lok Sabha?
As per rules, a bill pending in Rajya Sabha, which hasn't been passed in Lok Sabha, doesn't lapse after the dissolution of the Lower House. However, if a bill has received a nod from the Lower House and is lying in the Upper House, it lapses on dissolution. In this case, the bills will have to be tabled again when new MPs are elected.
CAG report on Rafale deal will also come up today
Apart from the aforementioned bills, the report of the Comptroller and Auditor General of India, Performance Audit on 'Capital Acquisition in Indian Air Force' is also likely to be tabled today. The report includes CAG's findings of the Rafale deal, which has become Congress' favorite topic to attack the ruling BJP. On Tuesday, an uproar by opposition parties ensured no business was done.
Besides opposition, BJP's ally JD(U) is also against triple talaq
The Triple Talaq Bill was passed in Lok Sabha on December 27, 2018, amid a huge outcry by several parties. Congress and AIADMK had walked out before voting. But passing the bill in Rajya Sabha would be difficult, considering JD(U), NDA's ally in Bihar opposes it. JD(U) said it will vote against the government if the bill comes up for passing.
If Congress wins elections, it will scrap Triple Talaq bill
The chief of Congress' women wing, Sushmita Dev, clarified a few days ago that if grand old party comes to power, it will scrap the Triple Talaq bill. She said the bill pits Muslim women and men against each other. "It is a weapon that Modi ji has prepared to put Muslim men in jail and make them stand in police stations," Dev added.
Separately, Northeast is burning over the Citizenship (Amendment) Bill
Another contentious bill which is on the Rajya Sabha schedule is the Citizenship (Amendment) Bill. Since immigration is a sensitive topic in the Northeast, the bill has led to widespread protests in the region. Protesters believe if the bill is passed it would encourage illegal immigration. Moreover, two BJP CMs requested Union Home Minister Rajnath Singh to not pass it till citizens are satisfied.
Bharat Ratna awardee's son slams Centre for misusing father's name
The Citizenship (Amendment) Bill seeks to give Indian citizenship to persecuted non-Muslim minorities from Bangladesh, Afghanistan, and Pakistan. But protesters argue illegal immigrants should be deported, irrespective of their religion. On Monday, Bharat Ratna awardee Bhupen Hazarika's son Tej slammed the Centre for using his late father's name to push a bill which violated interests of many. He called it un-democratic, un-constitutional and un-Indian.
In all likelihood, these bills won't be passed
Notably, the government had extended the Winter session by two days to pass the Economically Weaker Sections (EWS) quota bill. But this time the Centre hasn't shown any inclination. Considering the Congress will talk about Rafale in the Parliament, and other opposition parties will focus on Centre's flaws, it is unlikely that these bills would be passed in the Upper House.