PNB scam aftermath: India's passport rules may undergo changes
PNB scam aftermath: India's passport rules may undergo changes
Jul 29, 2018, 04:14 pm
3 min read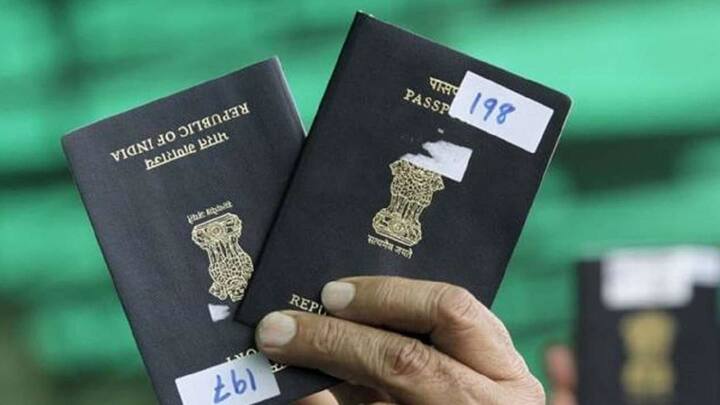 The PNB scam exposed several loopholes in Indian laws that let defaulters like Nirav Modi and Mehul Choksi flee the country after looting over Rs. 12,000cr from banks. It has also led to corrective measures, like the Fugitive Economic Offenders Bill, 2018. If an inter-ministerial panel's suggestions are heeded, now passport laws will be changed to prevent such frauds from escaping.
How Nirav Modi, uncle pulled off India's biggest banking fraud
During 2011-17, Nirav Modi, owner of the Nirav Modi brand of jewels, and his uncle Mehul Choksi, Gitanjali Gems chairman, connived with PNB officials to get loans issued fraudulently. The scam, initially estimated at Rs. 280cr, grew to Rs. 13,400cr as the probe progressed. Modi and Choksi left India weeks before news broke in February. Responding to multiple summons, both have refused to return.
Revocation of passport and the Interpol's intervention
On February 23, India revoked Modi and Choksi's passports. Interpol then issued a 'diffusion' against both to keep member countries informed of wanted persons. Accordingly, Antiguan authorities this month informed the ED about Choksi's arrival in the country; he was believed to be in the US before that. In a setback to India, he also took up citizenship, which allows him visa-free access to 132 countries.
Inter-ministerial panel includes ED, CBI, IB officials
Taking these developments into account, a panel including officials from the ED, CBI, IB and RBI, formed under the home ministry's instructions, has now recommended amending the Passport Act. Suggestions included renouncing Indian citizenship in cases of dual citizenship obtained by such defaulters. After news of the scam broke, the Finance Ministry had asked banks to collect passport details of those taking loans of over Rs. 50cr.
The probe led to another bill on fugitive economic offenders
While probing the case, the Union Cabinet had approved the Fugitive Economic Offenders Ordinance 2018 in April. The ordinance is aimed at confiscating the properties of economic fugitives like Modi and Choksi. It provides for confiscation of assets without conviction.
For now, India has some options to get Choksi back
Though India has no extradition-treaty with Antigua, there are several clauses in its citizenship application that New Delhi can use against Choksi. For example, individuals can't be subject of a criminal investigation and shouldn't provide false information during application. Non-following of these rules can lead to revocation of citizenship. Antigua has indicated it may consider "a legitimate request" from India to send back Choksi.