Gujarat CID arrests former IPS officer Sanjiv Bhatt in 1996-case
Gujarat CID arrests former IPS officer Sanjiv Bhatt in 1996-case
Sep 05, 2018, 01:04 pm
2 min read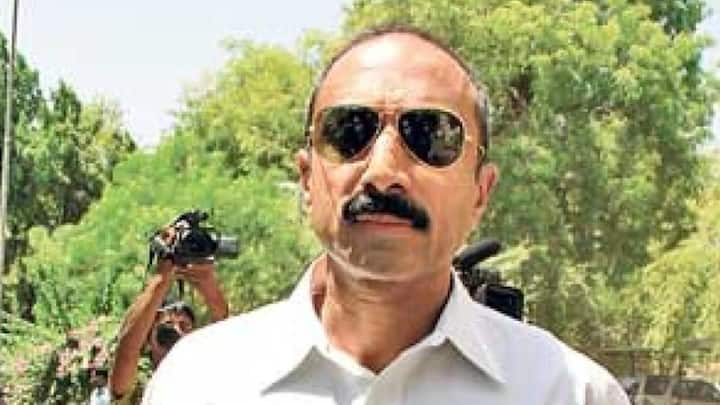 Former Gujarat IPS officer, Sanjiv Bhatt, was arrested on Wednesday for allegedly framing a lawyer, wrongfully, in a 1996 case. The Rajasthan based lawyer was allegedly implicated wrongly in a narcotics case. Earlier in the day, Bhatt and six others, including two former police officers were detained and questioned. Notably, in 2015 Bhatt was terminated as IPS officer by the Ministry of Home Affairs.
Bhatt's name cropped up in investigation: CID officer
DGP CID (crime) Ashish Bhatia said the Gujarat High Court had ordered a probe into the case, following which a SIT was formed. "We had formed a SIT which probed and found Sanjiv Bhatt had made out a false case against the lawyer," he added. Bhatt was DGP of Banaskantha when he allegedly framed lawyer, it is alleged.
Dismissed IPS officer arrested by CID
Lawyer claims he was framed to help former judge's family
The lawyer, Rajpurohit claimed he was implicated in a false case to help the family of a former sitting judge of Gujarat HC, Justice Jain. He alleged he was abducted to ensure his family vacated a shop owned by Justice Jain's sister in Pali, Rajasthan. The police reportedly found 1 kg opium from him at a Gujarat hotel, and he was subsequently charged.
Bhatt accused CM Modi of complicity during 2002 Gujarat riots
Notably, in 2015, Bhatt was dismissed from the IPS services by the Ministry of Home Affairs. In 2011, he had filed an affidavit in the Supreme Court accusing PM Narendra Mod of complicity during the 2002 Gujarat riots. Bhatt alleged he attended a meeting in which Modi asked top officials to let Hindus 'vent out their anger'. In the riots, over a thousand died.