Irrigation scam: NCP leader Chhagan Bhujbal backs Ajit Pawar
Irrigation scam: NCP leader Chhagan Bhujbal backs Ajit Pawar
Written by
Aakanksha Raghuvanshi
(Sourced from PTI)
Nov 28, 2018, 06:43 pm
3 min read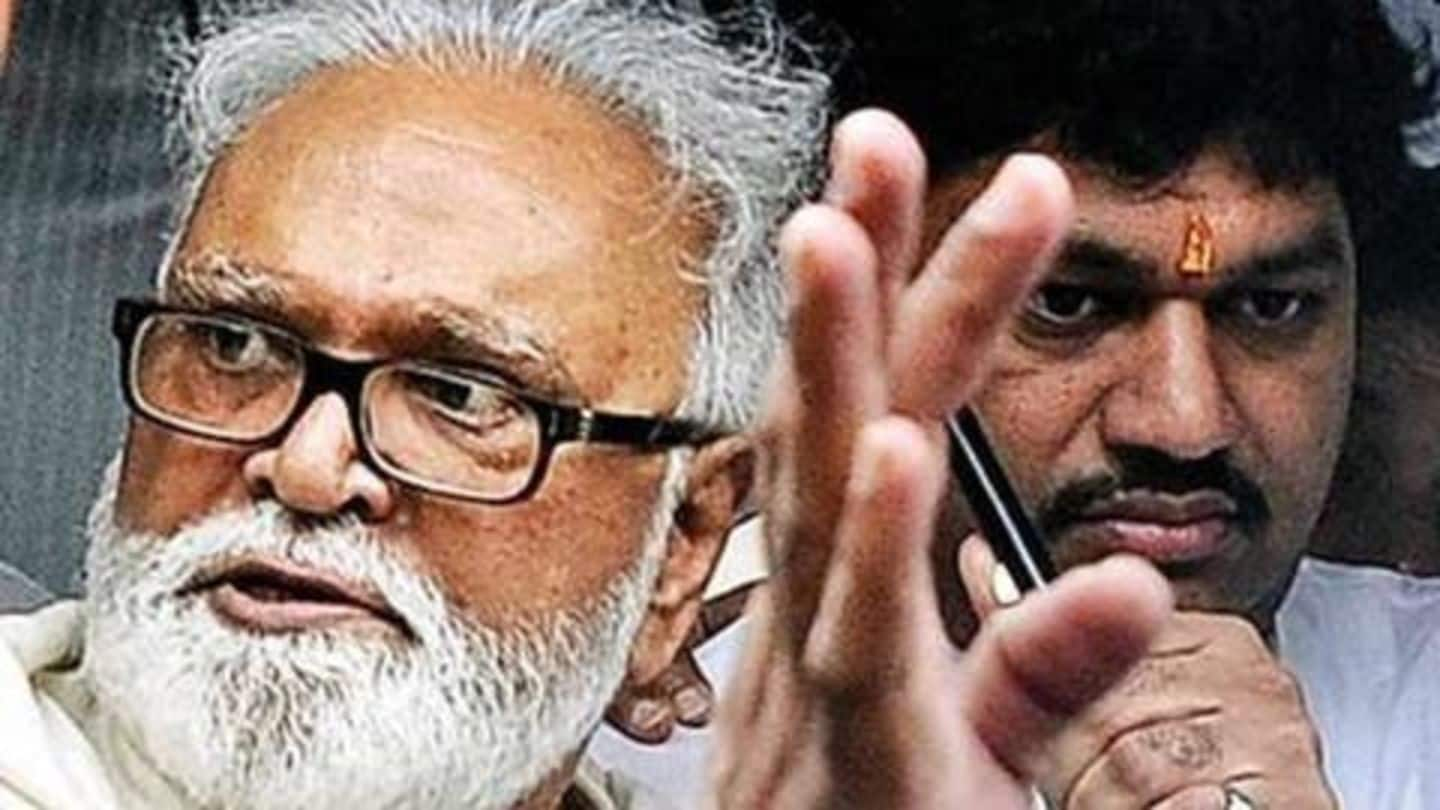 Senior Nationalist Congress Party (NCP) leader Chhagan Bhujbal today came out in support of party colleague Ajit Pawar, who is facing allegations of involvement in a multi-crore irrigation scam, and hit out at the BJP-led Maharashtra government over it. Bhujbal alleged that people in the state government first "fix" a politician in Opposition and later start taking action against him. Here's more.
Bhujbal hits out at the BJP-led Maharashtra government
"... The thing is that politicians (in government) first fix a person (in Opposition) and later through police machinery start action against him. They (government) first decide what would be the result of the action and later, the inquiry starts," Bhujbal said.
Pawar can be arrested anytime over irrigation scam: Raosaheb Danve
State BJP president Raosaheb Danve had said recently that Ajit Pawar, the state's former deputy chief minister, can be arrested "anytime" in the alleged irrigation scam. Taking a dim view of it, Bhujbal said how could Danve make such comments when police were already investigating the alleged scam. The 70-year-old NCP leader also states his own example to make his point.
Bhujbal was arrested over 2yrs back in money laundering case
"In my case also, some politicians made a hue and cry demanding that Bhujbal should be put behind bars and then, I was arrested," the veteran politician said. Bhujbal was arrested over two years back by the Enforcement Directorate in a money laundering case and was granted bail by the Bombay High Court in May'18 on account his old age and deteriorating health.
Bhujbal accuses BJP of silencing people from Opposition
"Some ministers in the government first decide whose voice in Opposition needs to be silenced and accordingly, police are instructed to silence that person's voice," Bhujbal alleged. Notably, the state Anti-Corruption Bureau (ACB) informed the Bombay High Court's Nagpur bench yesterday that its probe into the alleged irrigation scam has revealed major lapses on part of Ajit Pawar and other government officials.
Bhujbal also came out in support of Maratha quota demand
The scam, pegged at around Rs. 70,000 crores, relates to alleged corruption, irregularities in approval, execution of various irrigation projects in Maharashtra during the Congress-Nationalist Congress Party (NCP) rule. Apart from that, Bhujbal also supported the Maratha community's demand for reservation in government jobs.
Earlier, on court's decisions, Parliament has adopted new way: Bhujbal
"The 52% reservation given to Other Backward Classes (OBCs), Scheduled Castes (SCs) and Scheduled Tribes (STs) should not be touched. The quota limit can be increased besides this, and the Maratha community can be given reservation," Bhujbal suggested. He claimed there were instances in the past where on the decisions of courts, Parliament had adopted a new way.
NCP Chief Sharad Pawar given 'Mahatma Phule Samata Award'
"The reservation limit can be increased by 10- 20% so that Marathas in Maharashtra, Patidars in Gujarat and Gurjars in Haryana can be benefited," Bhujbal said. He was speaking on the sidelines of an event to mark the 128th death anniversary of social-reformer Jyotiba Phule. Former President Pratibha Patil gave this year's 'Mahatma Phule Samata Award' to NCP chief Sharad Pawar on the occasion.