ISRO successfully launches EOS-04, two more satellites
ISRO successfully launches EOS-04, two more satellites
Feb 14, 2022, 01:39 pm
3 min read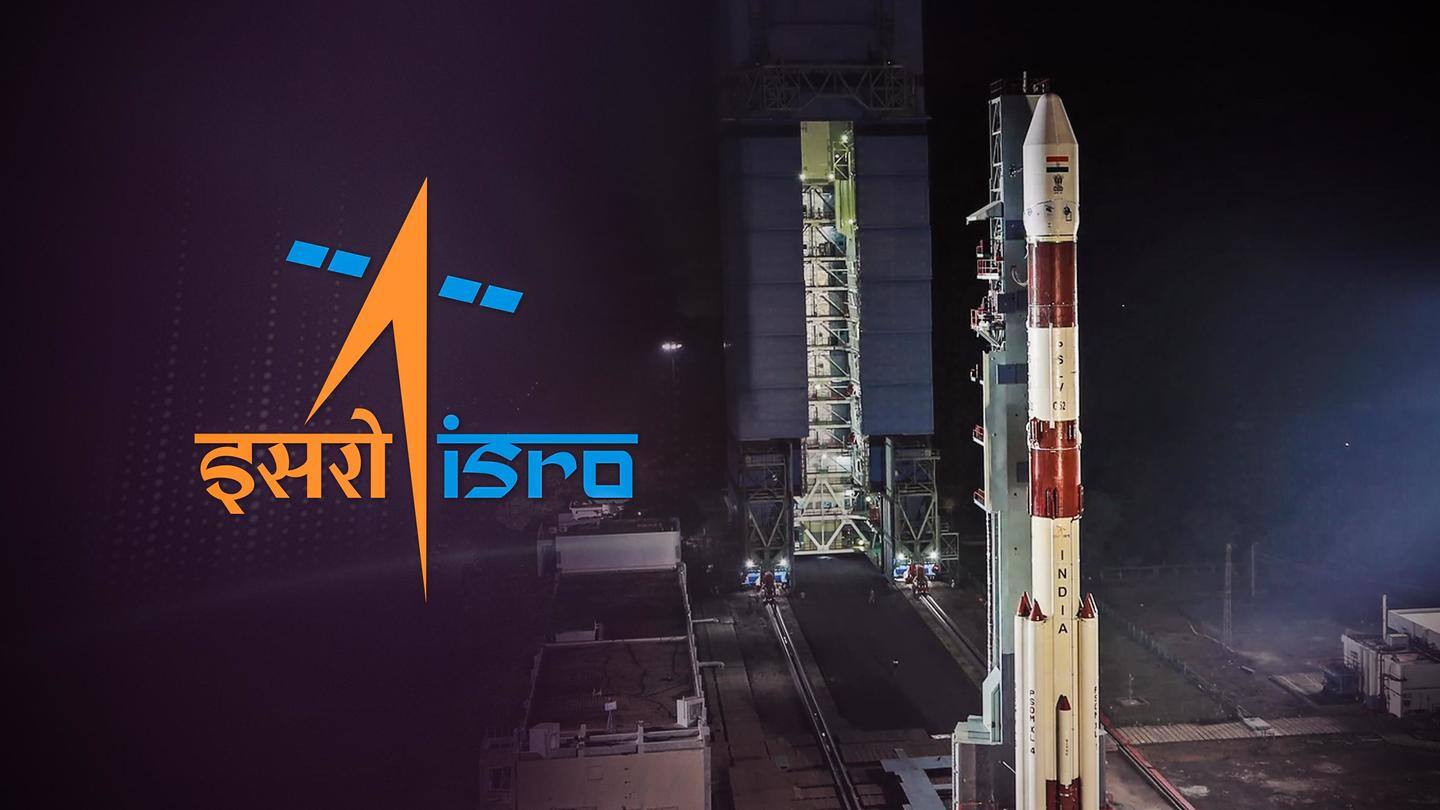 The Indian Space and Research Organization (ISRO) on Monday successfully launched the EOS-04, an earth observation satellite from Satish Dhawan Space Centre's First Launch Pad at Sriharikota, Andhra Pradesh. The launch vehicle PSLV-C52 also carried two small co-passenger satellites, INSPIREsat-1 and INS-2TD. "The mission of PSLV-C52 has been successfully accomplished," said ISRO chief S Somanath after the launch.
Why does this story matter?
The development marks the space agency's first launch mission of 2022.
The launch also puts in motion ISRO's plans to launch as many as 18 more missions this year.
Notably, the PSLV-C52/EOS-04 mission had to be postponed twice due to the COVID-19 pandemic.
Notably, this is also the space agency's first mission under S Somanath, who took over as the chairperson in January.
EOS-04 injected into intended sun synchronous polar orbit: ISRO
"India's Polar Satellite Launch Vehicle PSLV-C52 injected Earth Observation Satellite EOS-04, into an intended sun synchronous polar orbit of 529 km altitude at 06:17 hours IST on February 14, 2022 from Satish Dhawan Space Centre, SHAR, Sriharikota," ISRO tweeted.
What is EOS-04 satellite?
The EOS-04 satellite is a Radar Imaging Satellite that's meant to provide high-resolution photos in all-weather circumstances for applications including agriculture, forestry, and plantations, as well as soil moisture and hydrology, and flood mapping. It is built at Bengaluru's UR Rao Satellite Centre. It weighs around 1,710 kg, provides 2280 W of power, and has a 10-year mission life.
The INSPIREsat-1 is a student satellite developed by the Indian Institute of Space Science and Technology (IIST) in collaboration with the University of Colorado, Boulder's Laboratory of Atmospheric and Space Physics. This 8.1-kilogram satellite has two scientific payloads that will help researchers better understand ionosphere dynamics and the coronal heating process of the sun.
The other satellite onboard the PSLV-C52 is an ISRO technology demonstrator satellite (INS-2TD), which is a predecessor to the India-Bhutan Joint Satellite (INS-2B). The satellite's payload, a thermal imaging camera, aids in the assessment of land surface temperature, water surface temperature of wetland or lakes, vegetation demarcation (crops and forests), and thermal inertia (day and night).
The PSLV is a four-stage, four-engine expendable rocket that alternates between solid (first and third stages) and liquid (second and fourth stages) fuels. PSLV-C52 is 44.4 meters tall and weighs 321 tons. The XL model of the rocket has six booster engines with 12-tonne fuel hugging the first stage to provide more thrust during the opening stages of flight.
ISRO has 19 missions scheduled for this year, including the unmanned Ganaganyaan mission in December 2022, the first of three missions, the third of which will send the first Indian astronauts into space on an indigenous mission in 2023-2024.