Satellites no longer usable: ISRO on rocket losing data
Satellites no longer usable: ISRO on rocket losing data
Written by
Priyali Dhingra
Aug 07, 2022, 01:11 pm
2 min read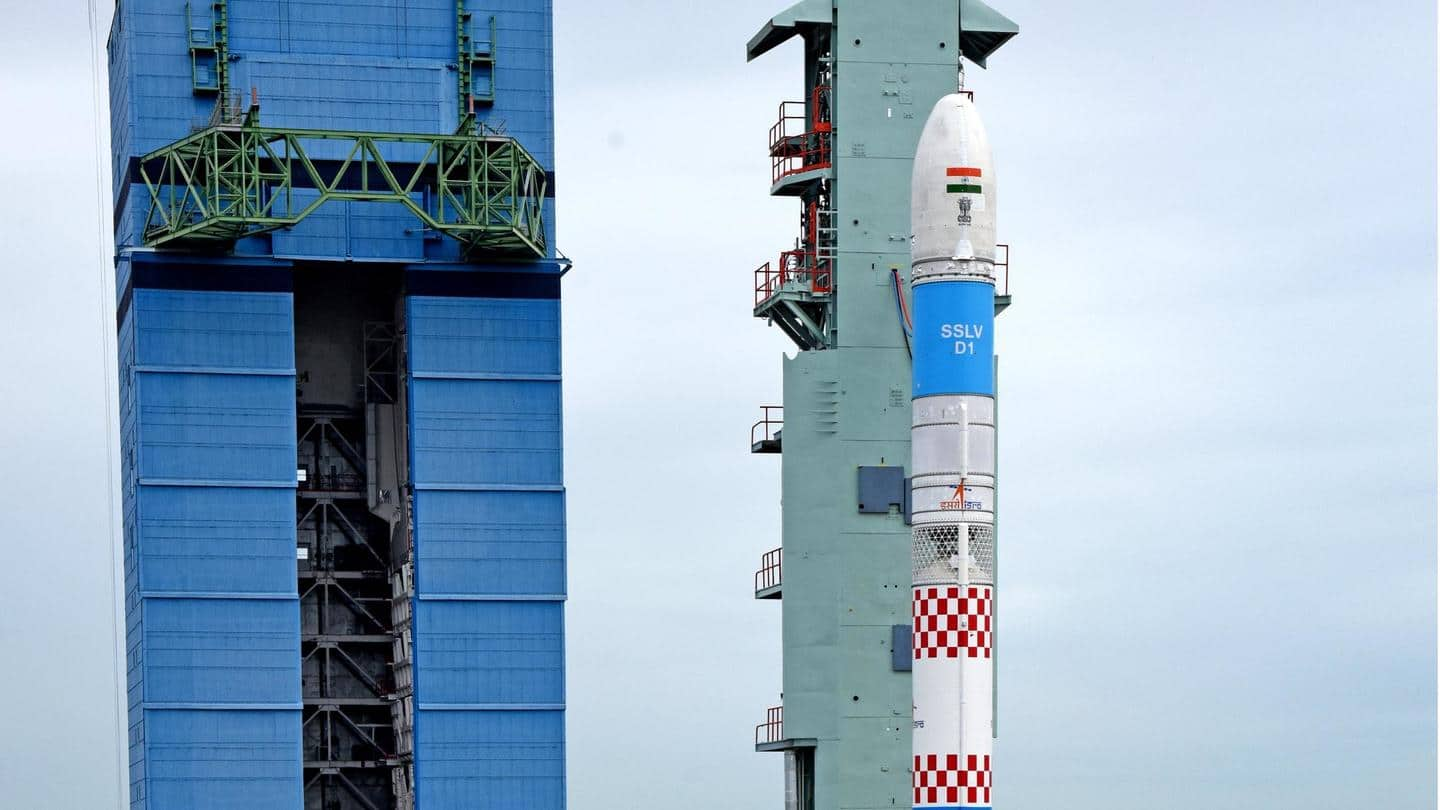 A new Indian Space Research Organisation (ISRO) rocket, which ran into trouble after witnessing data loss in the final phase of its maiden flight on Sunday, was declared unusable. "Satellites got placed in an unstable orbit and no longer usable. Failure of a logic to identify a sensor failure and go for a salvage caused deviation. A committee would analyse the issues," ISRO said.
Why does this story matter?
A game-changer in the domain of space exploration, SSLV grants the potential to launch a rocket from Indian soil every week due to its quick turnaround time.
Designed with commercial launches in mind, the "vehicle can be integrated in two days, tested the next two, and rehearsed and launched in another two days."
It may soon replace ISRO's Polar Satellite Launch Vehicle (PSLV) rockets.
'Data loss at terminal stage'
ISRO officials informed after the Sunday-morning launch that the SSLV-D1/EOS 02 suffered "data loss" in the final stage even though all three states "performed and separated." The space agency analyzing data to understand if the 120-tonne satellite was able to inject two satellites into a stable orbit. The launch cannot be declared successful until this becomes clear.
"SSLV-D1 performed as expected at all stages. In the terminal phase of the mission, some data loss is occurring. We are analyzing the data to conclude the final outcome of the mission with respect to achieving a stable orbit," ISRO chairman S Somanath had earlier informed PTI. The SSLV-D1 was carrying earth observation satellite EOS-02 and students satellite AzaadiSAT, weighing 145kg and 8kg respectively.
Watch: ISRO launches SSLV-D1 at Sriharikota
More details about the launch
It took off from the Satish Dhawan Space Centre in Sriharikota at 9.18 am after a 17.5-hour countdown, but soon experienced a slight deviation from the mapped trajectory. The earth observation satellite was sent with an intention to garner a larger pie in the small launch market vehicles. Built by 750 schoolgirls, the AzaadiSAT comprises 75 payloads to mark India's 75th year of independence.
Girls behind AzaadiSAT attend launch
Three groups from our school participated in this project. We worked hard on it and today we will witness the launch of AzaadiSAT satellite:
Shreya, St. Francis Girls High School, at Sriharikota pic.twitter.com/bR0eVyvLLH

— ANI (@ANI) August 7, 2022