Jasleen v/s Sarvjeet: What's wrong with pseudo feminism, and media
Jasleen v/s Sarvjeet: What's wrong with pseudo feminism, and media
Oct 26, 2019, 04:34 pm
3 min read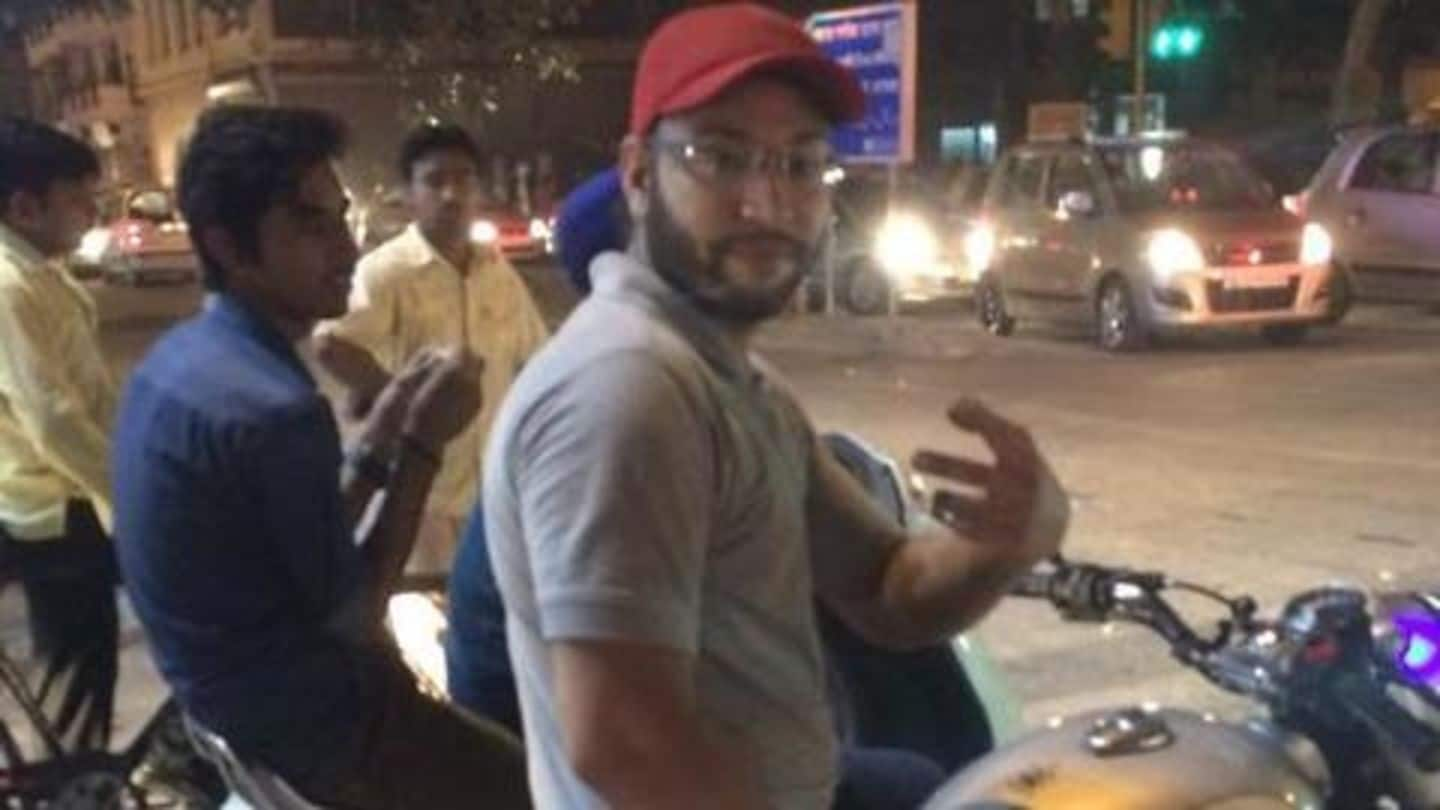 It took a Delhi court four LONG years to acquit a man who was involved in a roadside altercation. While accusing Sarvjeet Singh of harassment, a St. Stephens' student Jasleen Kaur uploaded his picture on social media. As is the case with hyper-feminists, they quickly put Kaur on a pedestal and slammed Singh. In their baseless outrage, precious years of Singh's life got wasted.
First, let's brush your memory a bit
In 2015, Kaur narrated her "ordeal" on social media. She said Singh harassed her at Aggarwal Chowk in Tilak Nagar. Acting under social media pressure, Delhi police booked Singh under IPC Sections 354A (sexual harassment), 506 (punishment for criminal intimidation) and 509 (word, gesture or act intended to insult the modesty of a woman). The charges were serious, and Singh was dragged to courts.
To quench its thirst for TRPs, media too jumped into the bandwagon. Times Now, whose star anchor was Arnab Goswami at the time, called Singh a "pervert". While interviewing his dad, the channel referred to him as "Delhi pervert's father". In fact, Delhi Chief Minister Arvind Kejriwal also met Kaur calling her "brave". She became the star and the "feminist icon".
Take a look at how he was shamed
What did Kaur do after the incident? She left India
Thanks to the case and serious charges, Singh never lived normally. She, meanwhile, left India and never attended any of the 13 hearings. "Each time when the judge asks why the complainant has not appeared, her father says that she has gone to Canada to study. So that means she has the right to make a career but I do not," he told ThePrint.
Singh couldn't find a job, was seen as "criminal"
The humiliation didn't stop at social media. Singh lost his job, settled for another one which paid him peanuts, and was sacked from the third job because people saw him as a "criminal". After Singh spoke up, Kaur narrated her version. She said he took advantage of her absence to demean her, and that she was determined to see this battle's "climax".
She appeared for her maiden hearing only last year
Numerous summons later, Kaur appeared for hearing in December 2018. Breaking down several times during the hearing, she said she felt "intimidated" that night. Her testimony, however, didn't cut ice with Sonam Gupta, the assigned magistrate of Tis Hazari court. Gupta said her testimony was "untrustworthy" and raised questions on the prosecution's case. Subsequently, Singh was given a clean chit.
In verdict, court said complainant's testimony can't be trusted
"The testimony of the complainant is not trustworthy and casts serious doubt on the case of the prosecution. Moreover, the place of incident was a public road and expected to be crowded at the time of the incident and no public witness was examined in the present case," the court noted.
This case tells everything that is wrong with social media. The warriors want to paint anyone as a villain, and news channels, fully knowing that their outreach has consequences, think only about TRPs. But the biggest letdown came from courts which took years to judge that Kaur never wanted a fair trial. She just wanted her two-minute fame, which she got. Meanwhile, Singh suffered.