Tank on JNU campus equivalent to 'love for Army': VC
Tank on JNU campus equivalent to 'love for Army': VC
Jul 24, 2017, 05:17 pm
2 min read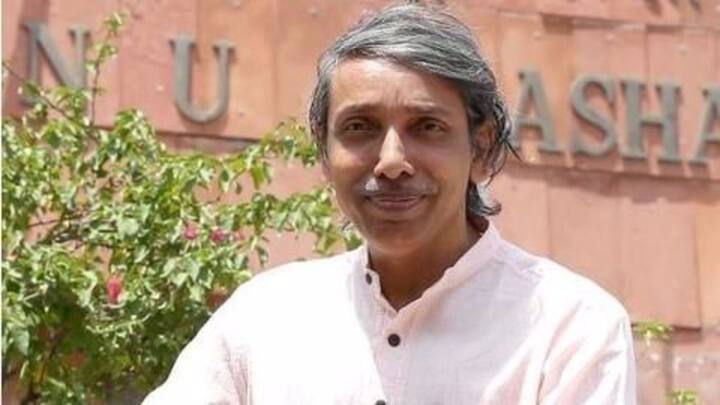 If JNU's VC has his way, then the government university will soon have an Army tank on its campus. The reason behind it might boggle you. Apparently, VC Jagadesh Kumar believes that doing so will instill a sense of national pride and love for the Army. While celebrating Kargil Vijay Diwas on Sunday, Kumar requested the government to install a battle tank at JNU.
Decoding the 'reason': VC says, students will remember soldiers' sacrifices
Reports of JNU VC M Jagadesh Kumar requesting the government to put a battle tank on campus sparked off questions and it is then he clarified his statement saying that tank will represent JNU's strong association with India's defence institutions. He went on to add students would be reminded of the sacrifices and valour of soldiers, through the setting up of a battle tank.
RSS ideology functioning in Left-ist JNU?
Since Jagadesh Kumar has assumed office, JNU has seen a lot of controversies and his latest statement too has sparked off debates. Arguments stating that the JNU VC was associated with Vijnana Bharti - an RSS wing involved with the Swadeshi Science Movement made rounds. He has also been accused of acting on BJP's directions and for his affiliation with RSS.
No one should comment against the Army, feels Gautam Gambhir
Kargil Vijay Diwas, the event in JNU which had the VC stating the need for an Army tank was attended by cricketer Gautam Gambhir too who felt that no one should comment on the Army. He also said how the country's youth should be educated about July 26, that is, Martyr's Day and its importance. Gambhir also touched upon the freedom of speech debate.
Mention of 'Army' evokes patriotic sentiment
Among the others who attended the Kargil Diwas at JNU were SC lawyer Monika Arora, Major General (retired) GD Bakshi and US-based author Rajeev Malhotra. While GD Bakshi said that there was a change in JNU's atmosphere owing to the patriotic spirit being infused by the VC, Rajeev Malhotra on the other hand said the JNU's event was much like a victory over Kargil.