Judge records wounded Unnao rape survivor's statement at AIIMS
Judge records wounded Unnao rape survivor's statement at AIIMS
Sep 11, 2019, 01:00 pm
3 min read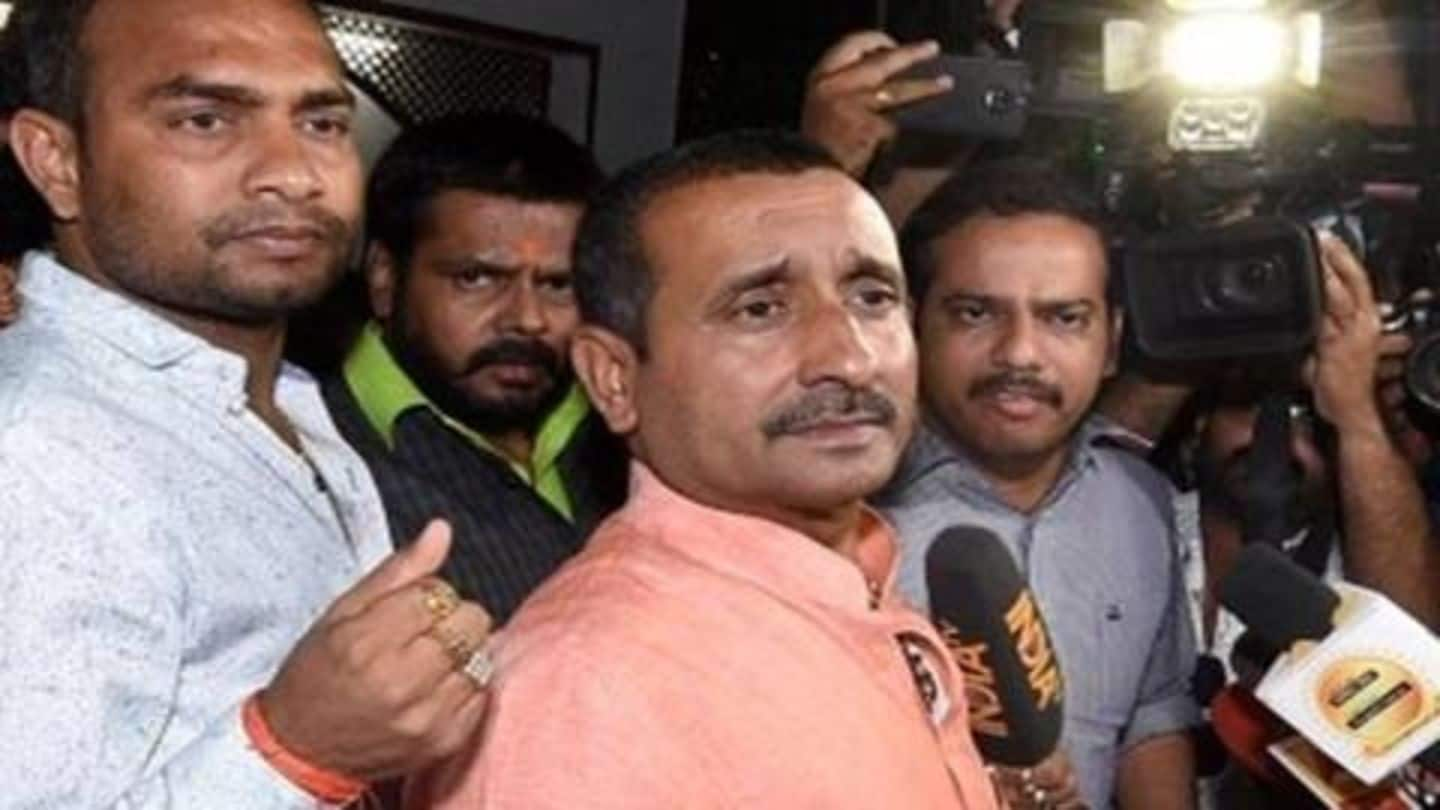 On Wednesday, special judge Dharmesh Sharma reached All India Institute of Medical Sciences (AIIMS) for one-of-a-kind proceedings pertaining to the infamous Unnao rape case. The judge recorded the statement of the rape survivor, who was airlifted to Delhi from Lucknow after she met with a dangerous accident in July. Now-expelled BJP MLA Kuldeep Singh Sengar is prime accused in the rape case.
First, let's tell you a bit about the case
The victim was allegedly raped by Sengar, a powerful politician of Uttar Pradesh's Unnao in 2017. After months of running from pillar to post to get her voice heard, the victim attempted self-immolation outside Chief Minister Yogi Adityanath's residence in 2018. In July, the victim and her lawyer got seriously injured, and two of her aunts died, in a road accident, allegedly orchestrated by Sengar.
Recuperating at AIIMS, victim held Sengar responsible for the crash
The rape case sparked immense outrage last year, following which the Central Bureau of Investigation (CBI) took over it, and arrested Sengar. The top investigating agency has also been tasked to probe the accident. After undergoing treatment at Lucknow's KGMU Hospital, the victim was brought to Delhi on Supreme Court's order. Undoubtedly, Sengar planned the accident to kill me, she said a few days ago.
Reportedly, Sengar and his aide were brought to AIIMS too
Keeping the medical condition of the survivor in mind, Delhi High Court allowed special judge Sharma to set up courtroom inside AIIMS' trauma center to record her statement. According to PTI, Sengar and his aide Shashi Singh were also brought to the temporary court for proceedings. HC ordered that an experienced nurse should be by the teen survivor's side during the proceedings.
Testimony will be recorded on daily basis: HC
In its order, the HC said, "The recording of testimony of the victim/survivor shall commence w.e.f. Wednesday i.e. 11.09.2019 from 10:15 am onwards and shall continue on a day to day basis till such time the testimony of the victim/survivor is concluded." Further, Medical Superintendent (MS) was directed to switch off all CCTV cameras at seminar hall of Jai Prakash Narayan Apex Trauma Center.
Victim and accused should not come face-to-face
Moreover, HC said that a stand with curtains should be set up at the hall to allow the accused to observe what's happening. "It would ensure that the victim/survivor shall not come face to face in contact with the accused persons," the order read.
CBI was given more time to probe the accident
This horrific rape case shed light on law and order problem in UP. So, when SC ordered that all cases related to the Unnao rape should be shifted to Delhi, it served as a major embarrassment for Adityanath's regime. Meanwhile, SC gave CBI more time to investigate the car crash, after initially setting a deadline of 14 days.