Justice Ranjan Gogoi takes oath as next CJI: Details here
Justice Ranjan Gogoi takes oath as next CJI: Details here
Oct 03, 2018, 11:14 am
3 min read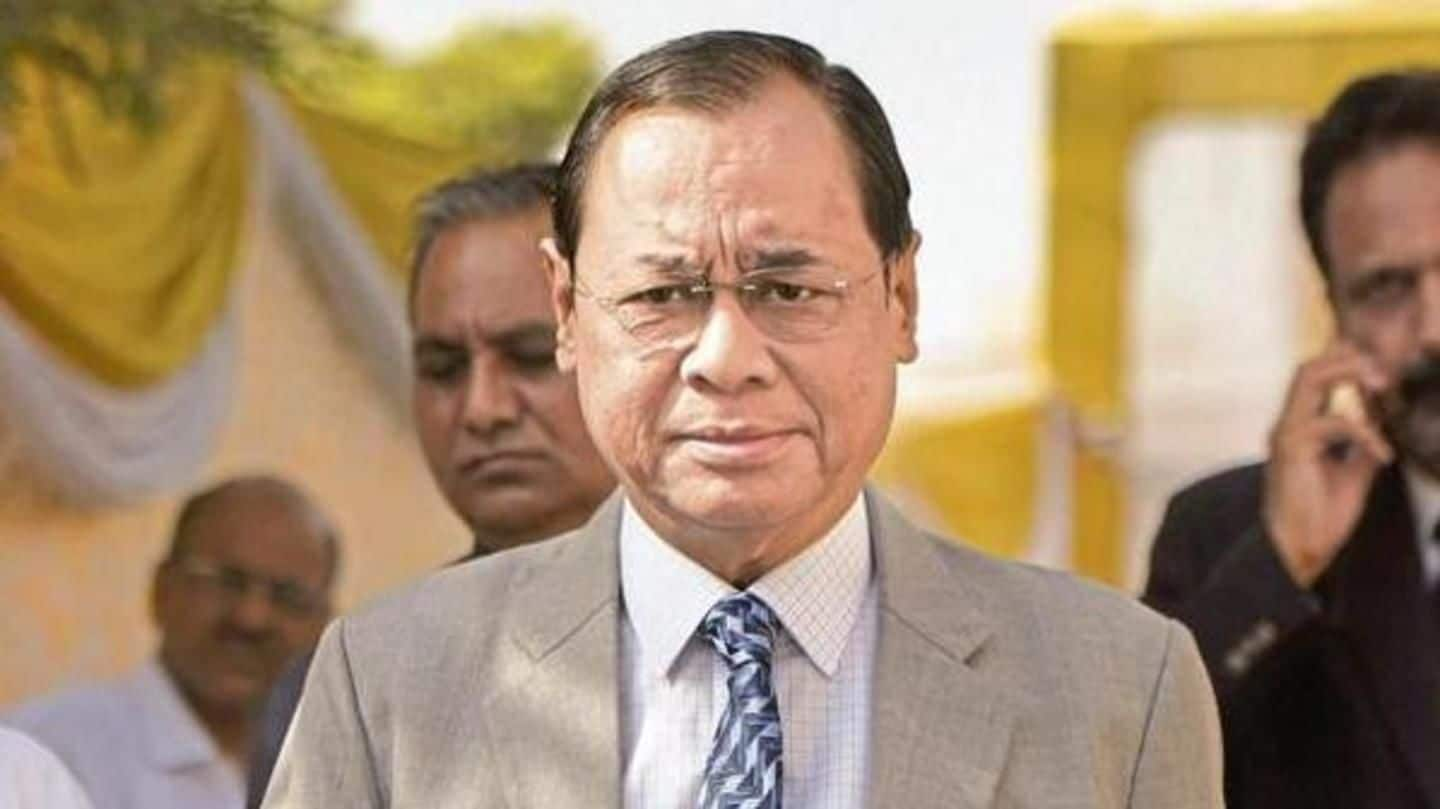 Being the first Chief Justice of India from North-East, Justice Ranjan Gogoi has taken the oath a while back. President Ram Nath Kovind sworn him in as the 46th Chief Justice of India, and his tenure will end in November 2019. Gogoi, the senior-most judge after CJI Dipak Misra, was recommended by Misra; his candidature was then confirmed by President Kovind in September.
A bit about Justice Gogoi
Justice Gogoi was born on November 18, 1954. He completed his primary education from Don Bosco School, Dibrugarh and later pursued History from Delhi University's St Stephen's College. Son of former Assam CM Keshab Chandra Gogoi, he became an advocate in 1978. He practised in the Gauhati High Court before being appointed as a Permanent Judge in the same court on February 28, 2001.
Justice Gogoi's career graph
Justice Gogoi was transferred to the Punjab & Haryana High Court on September 9, 2010 and became the Chief Justice of the same on February 12, 2011. A year later, on April 23, 2012, he was appointed as a Judge of the Supreme Court.
A stickler for discipline; a judge who applies his mind
Justice Gogoi is a stickler for discipline and has a reputation of being a judge who applies his mind, is proper and holds all nature of relationships in high regard. His colleagues term him as "a man of few words, strong and deep convictions and also a man of action. He speaks little but acts."
He was among the 4 judges who called press conference
Notably, on January 12 this year, SC's four topmost judges, in an unparalleled move, had called on a press conference to address issues relating to the allocation of cases in the top court. Justice Gogoi was one of them, along with Justices J Chelameswar (since retired), Madan B Lokur and Kurian Joseph. This was why there was an air of speculation on his appointment.
"Noisy judges and independent journalists are democracy's first defense"
Justice Gogoi had said that noisy judges and independent journalists are democracy's first line of defense and a revolution is needed to keep the institution of the judiciary responsive to the changes in society at the Ramnath Goenka Memorial Lecture. He also said justice is not something that is a standalone precept but an amalgam of other ideals like socialism, democracy, liberty etc.
Major judgments passed by Justice Gogoi
As a senior judge of the Supreme Court, Justice Gogoi has delivered significant judgments. These judgments include Assam's National Register of Citizens (NRC), setting up of special courts to exclusively try MPs and MLAs, remission of life sentences of Rajiv Gandhi assassination case convicts and appointment of anti-corruption ombudsman Lokpal, among many others.