Gorakhpur tragedy: 'Hero' Dr Kafeel Khan, encephalitis ward in-charge, arrested
Gorakhpur tragedy: 'Hero' Dr Kafeel Khan, encephalitis ward in-charge, arrested
Sep 02, 2017, 10:14 am
2 min read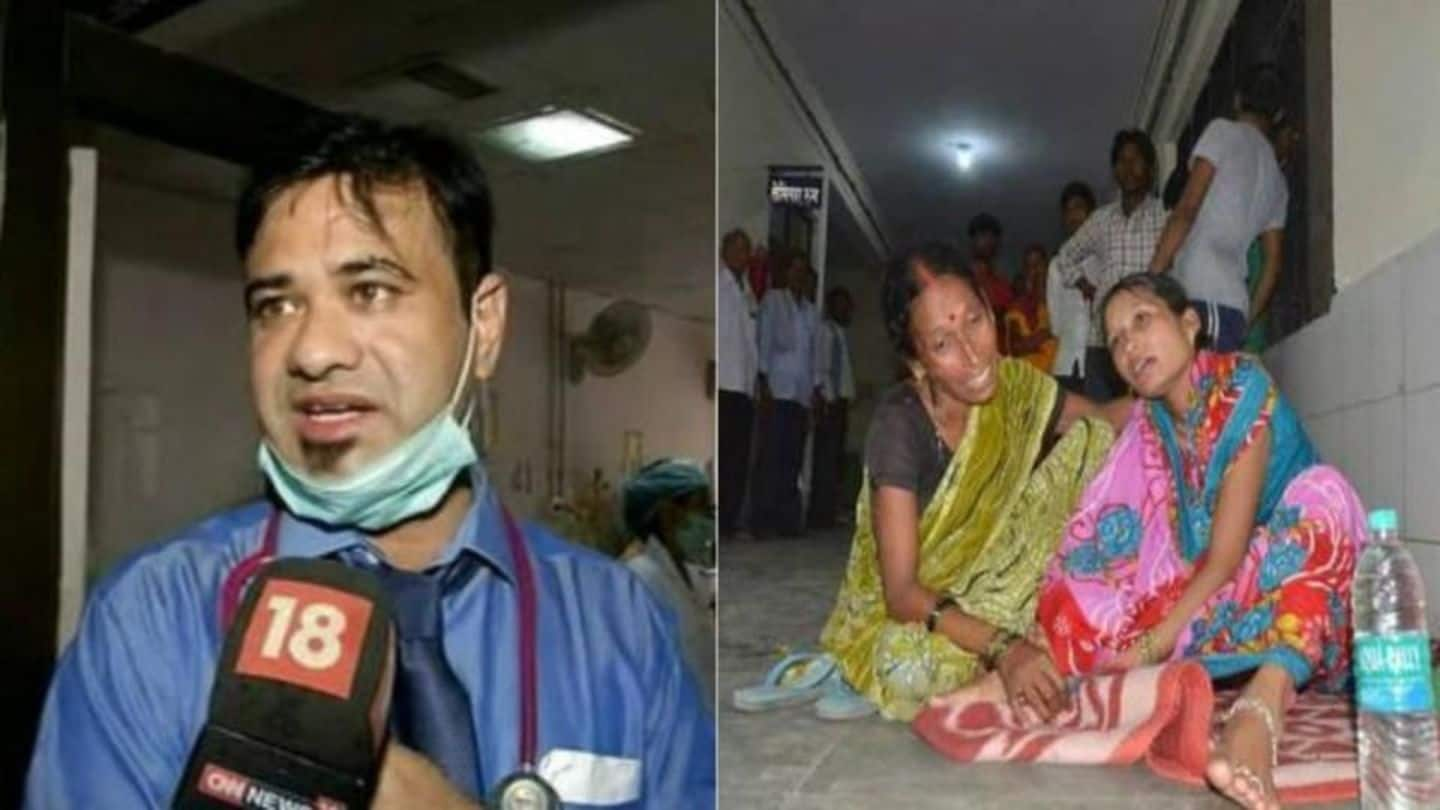 Dr. Kafeel Khan, hailed as a hero by social media in the aftermath of the Gorakhpur tragedy, has been arrested by the UP Special Task Force. This comes a week after two doctors were suspended from the BRD Medical College and Hospital, the site where over 60 children died in five days earlier this month. Khan is accused of not adhering to Indian Medical Council norms.
Khan entered news as a "one-man army"
The young doctor made headlines when media reports emerged that he had helped save many lives during the tragedy. When oxygen supply was disrupted at BRD on August 11-12, Khan reportedly arranged cylinders himself. The "one-man army" took charge of the situation.
Then the dark side emerged
Several allegations then emerged against Khan- he was illegally running private practice; he and Dr. Rajiv Mishra, former BRD principal, used to receive commissions on hospital purchases; and on the fateful day, he had delayed informing his seniors about the situation. Soon after the tragedy, he was removed as the nodal officer of the Pediatrics Department. He was then named in a state-directed FIR.
Other BRD staff named in the FIR
Apart from Khan, eight others have been named in the state's FIR- including Mishra, his wife Dr. Purnima Shukla, chief pharmacist Gajanan Jaiswal, Dr Satish Kumar (head of anesthesia) and clerks Sanjay Kumar Tripathi, Uday Pratap Sharma and Sudhir Kumar Pandey. Mishra was suspended earlier.