Karnataka goes on bandh over Mahadayi water dispute
Karnataka goes on bandh over Mahadayi water dispute
Jul 30, 2016, 08:00 pm
2 min read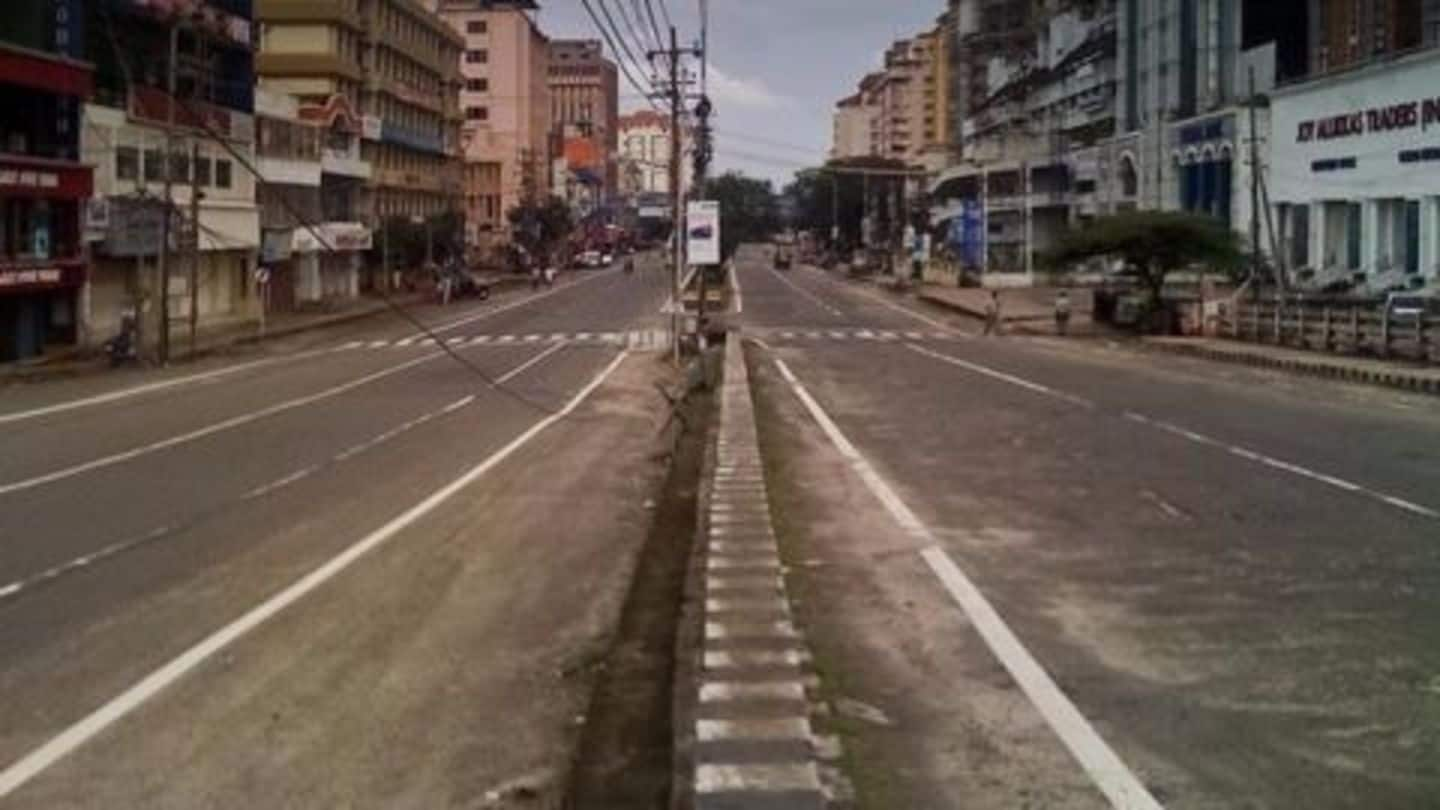 Protesting the verdict of Mahadayi dispute panel, a 12-hour bandh was called on Saturday, by farmers and pro-Kannada organizations. The bandh affected daily life, bringing transport services to a standstill. Schools, colleges and all commercial establishments, were shutdown, in solidarity with the protest. The Karnataka Film Chamber of Commerce also extended its support by halting movie-screening in theatres and other film related activities.
The Mahadayi river or known as Mandovi in Goa, has its origin in Western Ghats, in Karnataka's Belgaum district. It flows in the state for about 35 kms before entering Goa, where it extends for 52 kms. It also covers few parts of Maharashtra.
Kalasa-Banduri Nala Project
The water diversion project that started the dispute
The Mahadayi river dispute between Goa and Karnataka dates back to 2002, when the Karnataka state government got approval for the 'Kalasa-Banduri project'. The project involved building two dams, one each on Mahadayi's tributaries - Kalasa and Banduri. The water from here was to be diverted to Malaprabha river basin, to fulfill the drinking-water needs of northern districts of Karnataka.
Goa's reasons for opposition
Why is Goa against the project?
Goa contends that Mahadayi's water is crucial for ecological balance of both Western Ghats and its state's wild life reserves. Further, it argued that water diversion from the monsoon-fed river would cause water scarcity in the state. Goa also claimed that the water diversion violated the 'National water Policy', according to which water transfer from deficient basins (Goa in this case) is not allowed.
Constitution of the Mahadayi Water Dispute Tribunal
In 2006, Goa approached the Supreme Court of India to halt the construction of Kalasa-Banduri project which had begun. It had also asked the apex court to set up a water dispute tribunal to resolve the issue. Subsequently, the 'Mahadayi Water Dispute Tribunal', headed by Justice JM Panchal, came into existence in 2010. Neither states made any progress in ending the dispute ever since.
Mahadayi Tribunal's verdict goes against Karnataka
In what came as a blow to Karnataka Government, the 'Mahadayi Water Dispute Tribunal' turned down the state's plea to divert Mahadayi river's water. Karnataka sought an interim order to divert 7.56 thousand million cubic ft. of water from Mahadayi. After the verdict came out, several areas including Dharwad, Hubballi, Belgavi, and Gadag witnessed violent protests by farmers and pro-Kannada organizations.