Karnataka unveils official state flag, now awaits Center's nod
Last updated on
Mar 08, 2018, 06:53 pm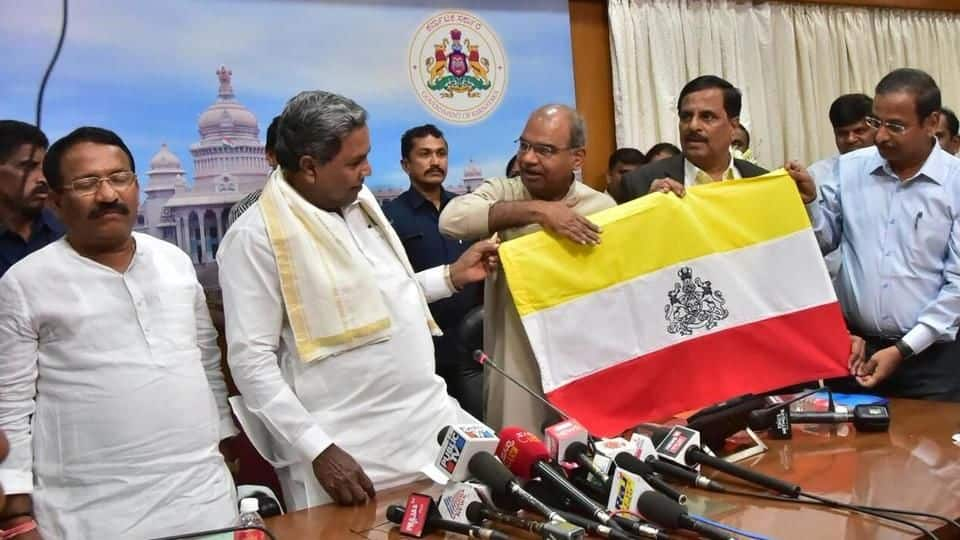 The Karnataka Cabinet approved the official flag, or 'Naada Dwaja,' for the state today - a yellow, white and red tricolor with the mythical 'Ganda Bherunda' in the middle. According to sources, yellow was for forgiveness, white for peace, and red for bravery. It will now be sent to the Center for approval. Once that's done, it can be unfurled in official state meetings.
Karnataka has been using an unofficial yellow-and-red flag till now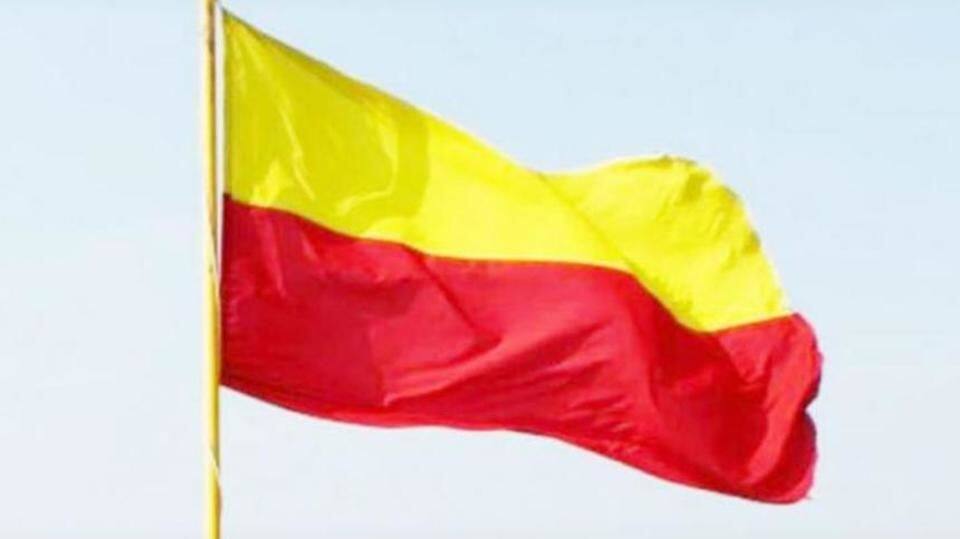 Karnataka has been using an unofficial yellow-and-red flag since the 1960s. It was created by writer-activist Ma Ramamurthy. It is unfurled every year on November 1, Karnataka's foundation day, and at public places across the state. After widespread demands for an official flag, the Karnataka government in June 2017 formed a committee to design one. The panel was headed by eminent scholar Hampa Nagarajaiah.
New flag to bear Karnataka's coat of arms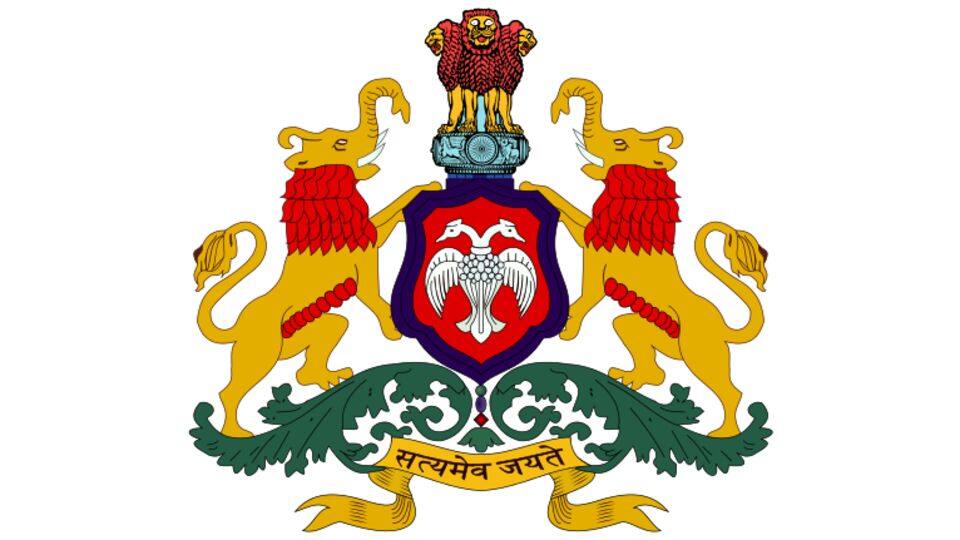 The new flag will bear Karnataka's coat of arms. In it, the 'Ganda Bherunda,' a two-headed creature, is flanked by two 'Sharabas,' eight-legged mythical creatures. The Ashokan Pillar is on top. The bird is known for its magical powers, and the Sharabas for their strength. The emblem generally carries the words 'Satyameva Jayate' below, but they won't be written in the flag.
Design decided after discussions with stakeholders
At 10:30am today, the new flag was unveiled and discussed with over 50 writers, academicians, experts, pro-Kannada groups and other stakeholders. "After a unanimous decision, the design for the flag was agreed upon," said SG Siddaramaiah, Chairman of the Kannada Development Authority.