Kathua rape case: Three guilty sentenced to life imprisonment
Kathua rape case: Three guilty sentenced to life imprisonment
Jun 10, 2019, 05:34 pm
2 min read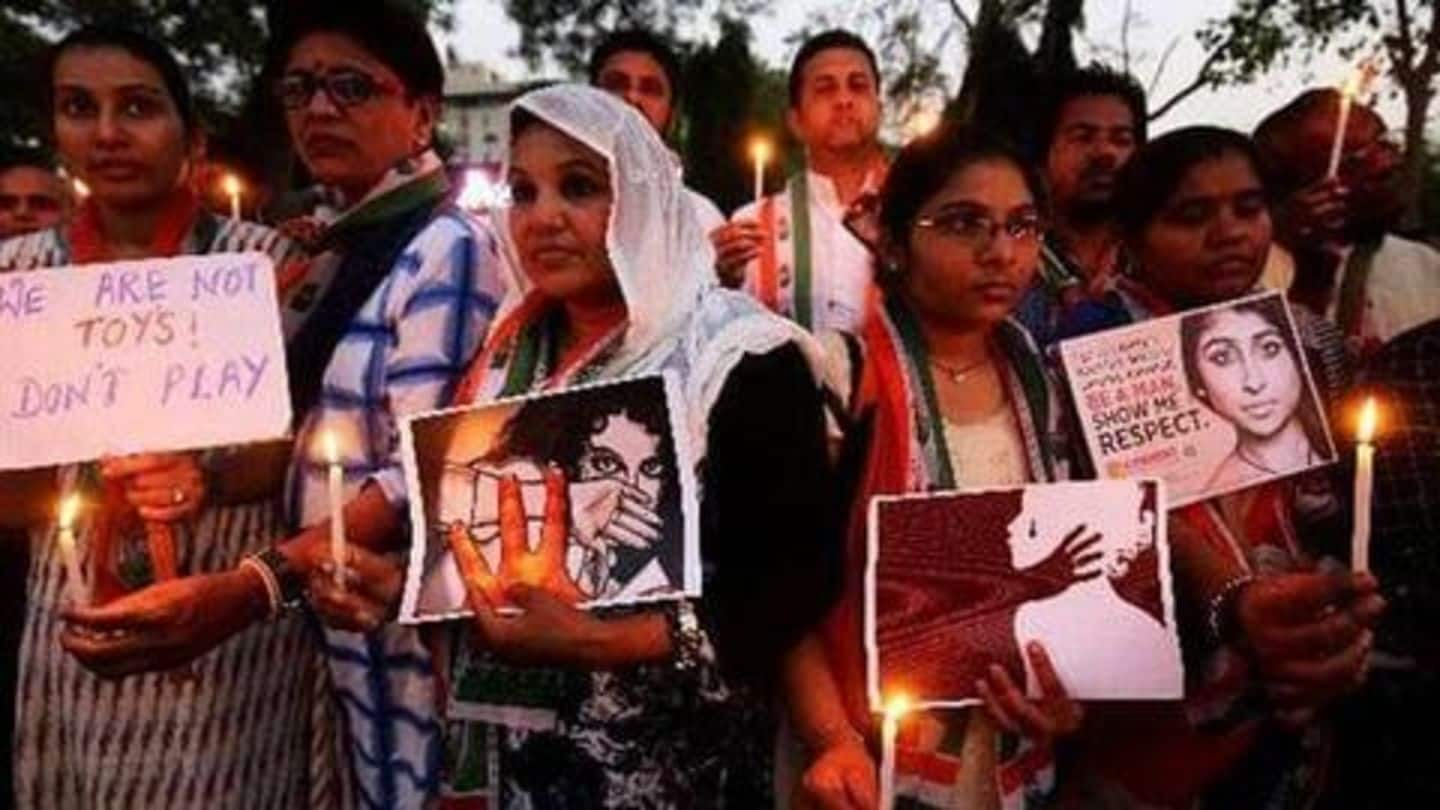 In the horrific Kathua rape and murder case, three prime convicts were sentenced to life imprisonment by the Pathankot court on Monday. The other three convicts were sentenced to five years of jail for destroying crucial evidence. The punishment was pronounced by District and Sessions Judge Tejwinder Singh. To recall, the case was transferred to the Punjab court from Jammu on Supreme Court's order.
Backstory: The case which shook the nation
On January 10, 2018, an eight-year-old girl belonging to the nomadic Bakarwal community was kidnapped. She was held captive at a local temple where she was repeatedly raped. The victim was drugged, starved, and bludgeoned to death. Her body was found from a forest days later. Subsequently, eight people, including a juvenile, were arrested. Except the minor, all accused were lodged at Gurdaspur jail.
Out of eight accused, six were convicted
The heinous crime was planned by village head Sanji Ram to ward off the minority community from the area. Apart from Sanji Ram, those who were convicted were Parvesh Kumar, two special police officers Deepak Khajuria and Surender Verma, head Constable Tilak Raj and Sub-Inspector Anand Dutta. Only Sanji Ram's son Vishal was acquitted in the absence of substantial proof.
Sanji Ram, Parvesh and Deepak Khajuria get life imprisonment
After finding the accused guilty, the court took time in pronouncing the verdict. Sanji Ram, Deepak Khajuria and Parvesh were sentenced to life imprisonment under Section 302 of the J&K State Ranbir Penal Code. The cops got five years under Section 328 of the RPC. Tilak Raj and Anand Dutta were also charged under RPC Section 161 (public servant taking illegal gratification).
While humanity let the victim down, judiciary didn't
For a country which prayed that the poor child gets justice, the verdict came as happy news. The horrific details of the crime sent chills down the country's spine and everyone wanted that the guilty should be punished severely. Clearly, the in-camera day-to-day trial helped in ensuring speedy justice. India's daughter can finally rest in peace now.