Coronavirus outbreak: Third case in 5-days, Kerala declares state calamity
Coronavirus outbreak: Third case in 5-days, Kerala declares state calamity
Feb 04, 2020, 11:55 am
3 min read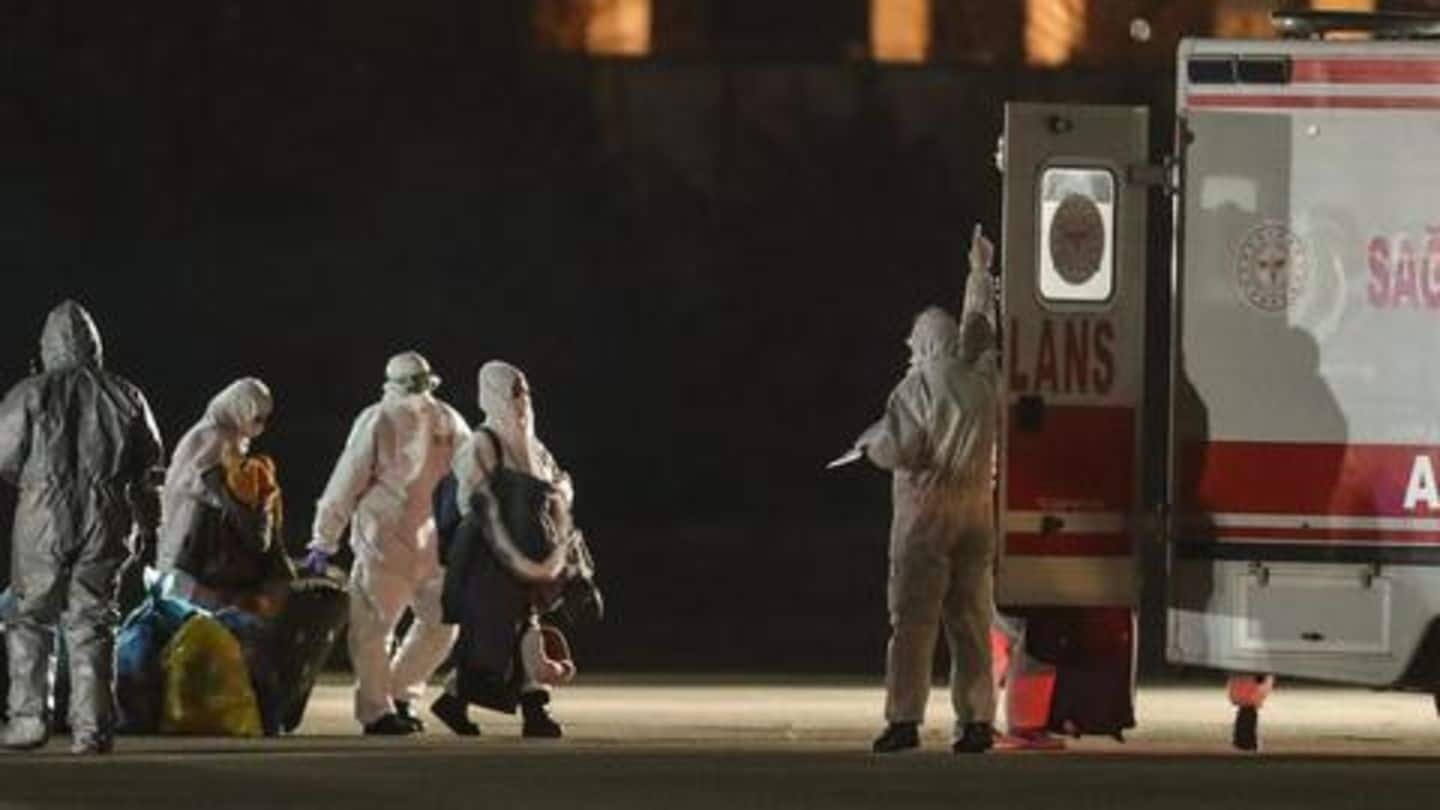 After a third person tested positive for the coronavirus, Kerala declared epidemic as a "state calamity" on Monday. Like the first two patients, the third one is also a student in Wuhan, the populated Chinese city where the outbreak happened. All three are out of danger and are being closely monitored. Meanwhile, Centre constituted a Group of Ministers (GoM) to look into the matter.
First detected in mid-December, virus affected over 20 countries
The 2019 Novel Coronavirus (2019-nCoV) or "Wuhan Coronavirus" is believed to have been originated at a food market, where wildlife was sold illegally. Experts believe the virus originated in bats and entered humans through other animal species. From China, it spread to nearly 25 other countries. In the Asian country alone, 361 people died and 17,205 people were tested positive.
India airlifted citizens from China; put them under observation
To save its citizens from the deadly virus, 647 Indians were airlifted from Wuhan till Sunday. The evacuated Indians were promptly taken to camps in Manesar or ITBP's Chhawla camp, where they are undergoing a mandatory 14-day quarantine.
Kerala is taking precautions, sent samples for tests
Since all positive cases of coronavirus in India were confirmed in Kerala, the state is being extra careful. About the decision to declare a state calamity, State Health Minister KK Shailaja said there are chances of more cases being reported. "As on Monday, 140 samples have been sent to the National Institute of Virology in Pune for tests, and 46 have been negative," she said.
Notably, SDMA member secretary, Dr. Sekhar Kuriakose explained that once a state calamity is declared, the district collectors have more power to take decisions. Moreover, over 2,000 homes in the southern state have been kept under surveillance for a possible infection. To battle coronavirus, Kerala is following the Nipah model. In 2018, it took several lives, but the state managed to minimize damage.
After WHO's alert, Kerala took necessary steps
In the state assembly, Shailaja said, "We took the necessary precaution on a war footing immediately after the World Health Organization alerted the world on the virus." She heads a high-level Emergency Rapid Response Team (ERRT) that takes care of suspected cases, training of paramedics, guidelines for treatment, and spreads awareness. Further, people who returned from China were asked to directly contact health officials.
Expected such a situation, will overcome it: Shailaja
"Such a situation was expected as thousands of students from the state study in China.... Isolation and proper rest are the best way to contain it. Nipah was most dangerous and still, we contained it effectively. The state will overcome the present situation," she said.
GoM includes Union Health and External Affairs Minister
Separately, in Delhi, a GoM consisting of Health Minister Dr. Harsh Vardhan, External Affairs Minister S Jaishankar, Civil Aviation Minister Hardeep Puri, MoS Home G Kishan Reddy, MoS Health Ashwini Kumar Choubey, and MoS Shipping Mansukh Lal Mandaviya, was formed. In the first meeting, the GoM was informed that so far 72,353 passengers, flying from China, Thailand, Hong Kong, and Singapore, were screened.