Kerala: Madrassa teacher sexually abused minor boys for 'revenge'
Kerala: Madrassa teacher sexually abused minor boys for 'revenge'
Jun 03, 2019, 08:38 pm
2 min read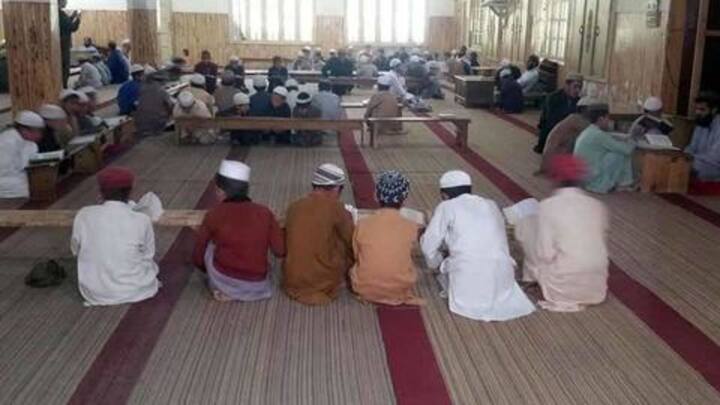 We need to protect our children in a better way. This was proved once again after a 63-year-old madrassa teacher was arrested for sexually abusing minors. The disgusting incident was reported from the Kottayam district of Kerala. The accused, identified as Yusuf, was nabbed after parents of two minor boys complained against him. On further investigation, police learned Yusuf was a serial offender.
Yusuf took children to a private room, abused them
Yusuf, who belongs to Aluva, used to lure kids by offering them sweets. He took them to a private room, under the pretext of teaching Quranic verses, and violated them. Police said Yusuf pounced on the victims when the main Imam of the mosque was away. He picked children who were aged below 10 years as they were "easy targets".
Case was registered after parents and mosque officials approached police
The case got attention after the parents of two boys approached mosque officials. Subsequently, on May 31, police registered a case on the basis of the complaint of the families and Mahallu committee, the executive body which runs the madrassa. Yusuf was arrested on Saturday, June 1. Since both the victims are aged under 10, police didn't interrogate them.
Yusuf has been raping kids since he was 25
After police grilled Yusuf, shocking details about his behavior emerged. He told police he was sexually abused as a kid, so he attacked children for "revenge". "Yusuf confessed he has been raping kids since the age of 25. He took revenge by raping the daughter of the man who raped him" said Soofi, sub-inspector at Thalayolaparambu station. Yusuf has been booked under POCSO Act.
Yusuf knew kids won't speak up, he continued abusing them
"As kids won't complain and often have no knowledge about the legal actions, Yusuf continued with his criminal behavior. Even in this case, the parents of the two kids and Mahallu committee took a while to register their complaint," the SI added.
An investigation has been launched, kids are being counseled
Speaking on the case, Kottayam SP Hari Sankar hinted they won't end the investigation so soon. "We will be circulating his pictures, especially locally, so that if there are more complaints, people would come forward," Sankar said. Meanwhile, minors, who studied at the madrassa, and their parents are being counseled by the Child Welfare Committee. Police hope this might urge people to report abuse.