Kerala: Woman police officer hacked, burnt alive by colleague
Kerala: Woman police officer hacked, burnt alive by colleague
Written by
Siddhant Pandey
Jun 16, 2019, 12:16 pm
2 min read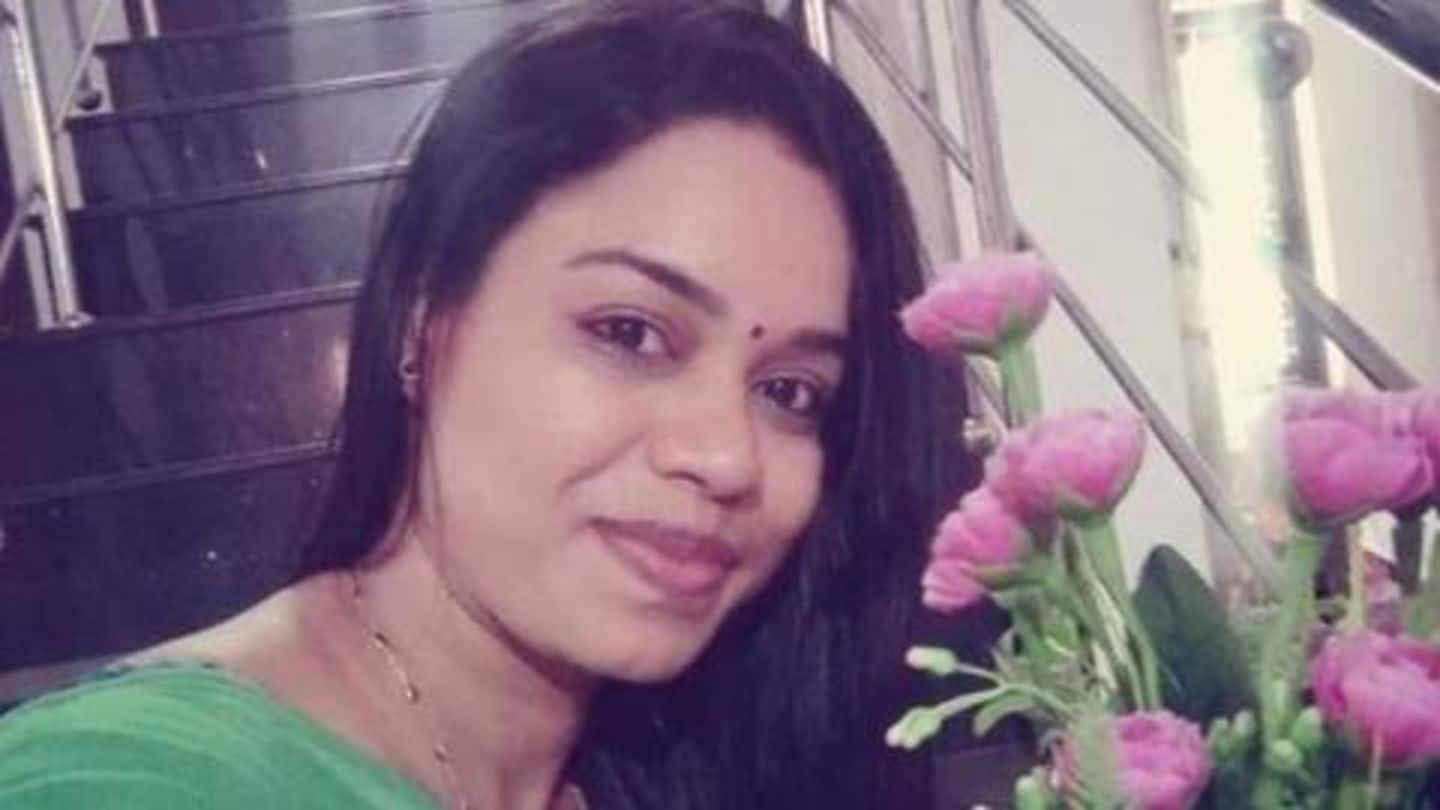 In a tragic incident, a woman civil police officer was hacked and later set on fire by her colleague in broad daylight in the Alappuzha district of Kerala. Reportedly, the police officer, identified as Soumya Pushpakaran (37) died on the spot. The incident took place as the police officer was returning home on Saturday. Here are more details about the incident.
Pushpakaran tried to flee, but was attacked with machete
The attack took place on Saturday afternoon as Pushpakaran, who worked at the Vallikkunnam police station, was returning from overseeing a Student Police Cadet (SPC) test, The Indian Express reports. Ajas, a police officer of Aluva traffic station, rammed her scooty with a car. Pushpakaran tried to flee, but Ajas chased her and hacked her with a machete, Alappuzha police chief KM Tomy said.
Attacker also sustained injuries; admitted to ICU
The incident took place near Pushpakaran's home, about 2km away from the Vallikkunnam station. According to The Times of India, Pushpakaran ran to a neighbor's house, but Ajas poured petrol over her and set her ablaze with a cigarette lighter. As Pushpakaran tried fighting off the attacker, the latter also sustained 40% burn injuries and is currently in ICU at Alappuzha Medical College Hospital.
Motive unknown; investigating officer hints Ajas was jilted lover
Although a case of murder has been registered at the Vallikkunnam police station, the motive remains unknown. Speaking of Ajas's condition, Tomy told TIE, "He couldn't speak very well as there's some issue with his tongue. Doctors have told us that his condition isn't good." However, an investigating officer told TOI that Ajas was forcing Pushpakaran to stay with him, but she refused.
Pushpakaran first met Ajas during training at Police Academy
A friend of Pushpakaran told TOI, "Soumya, a graduate, was selected to Kerala Police and joined the 11th batch of women civil police officers at Kerala Police Academy, Thrissur on June 16, 2014. She completed her training in March 2015." They added that Ajas trained them for 2-3 months during their last session at the Academy. "Their friendship started during this training."
Pushpakaran survived by husband, three kids
Reportedly, this is the third case where a woman was burnt alive in public in Kerala in the past four months. Pushpakaran is survived by her husband, Sanjeev, who works in the Gulf, and her three children: Rishikesh, Adhisesh, and Ridhika.