L-G Kiran Bedi can't interfere in Puducherry government's activities: HC
L-G Kiran Bedi can't interfere in Puducherry government's activities: HC
Apr 30, 2019, 03:30 pm
2 min read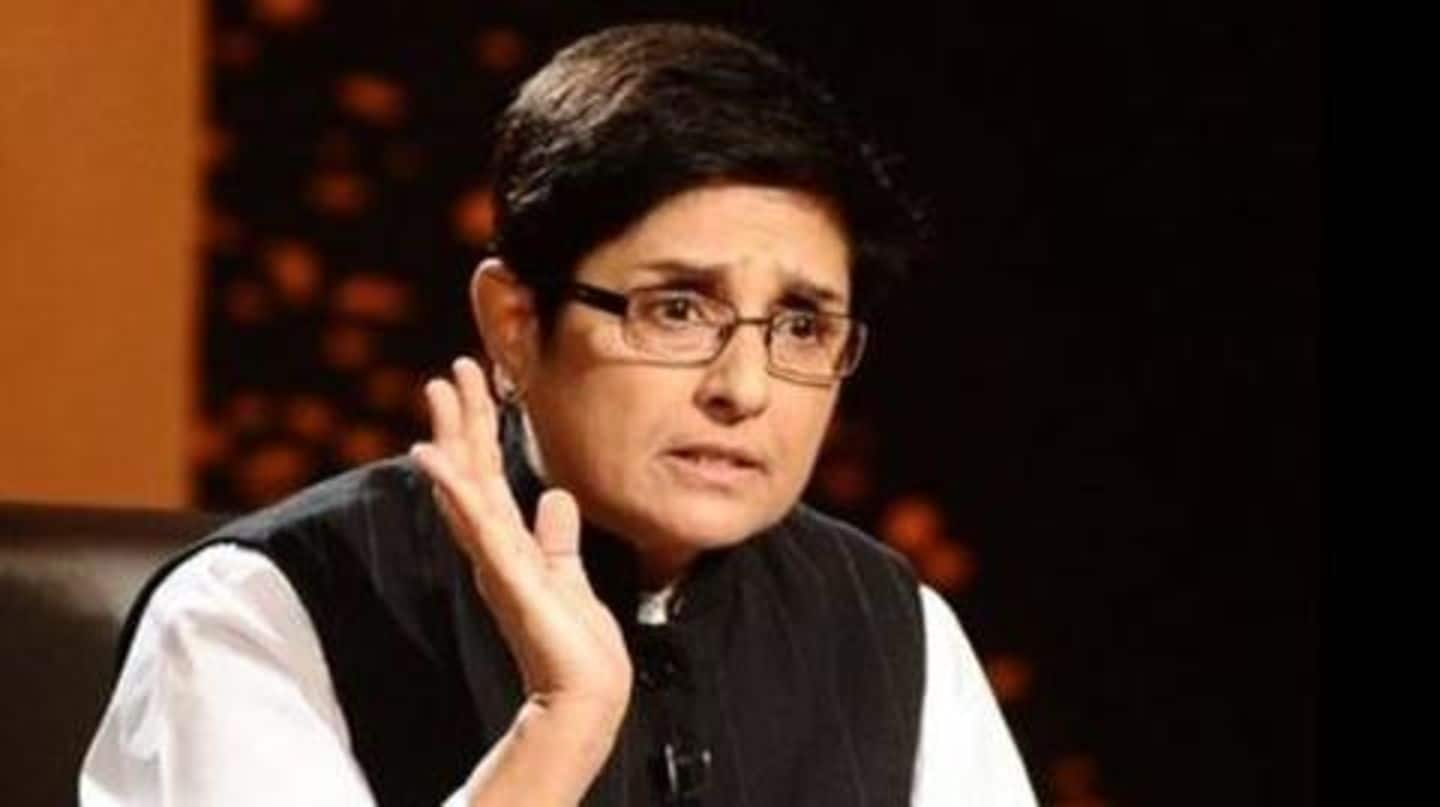 Handing over a major setback to Puducherry Lieutenant Governor Kiran Bedi, Madras High Court on Tuesday said she can't act independently and neither can she interfere in day-to-day activities of the government. The Madurai bench of the court was hearing a writ petition filed by Congress MLA Lakshminarayanan in 2017 in which he raised objections to Bedi's way of functioning. Here are more details.
Tensions have been simmering since Bedi took office
Since Bedi took office in 2016, she has been at loggerheads with Congress government in the former French enclave. In February, Chief Minister V Narayanasamy sat on a dharna outside Bedi's house to protest against her actions. Narayanasamy got support from his New Delhi counterpart Arvind Kejriwal, who claimed the national capital was also going through something similar.
Bedi can't call for files or give orders to officials
In its order, HC clarified the elected government has powers over service, finance, and administration matters. The court canceled two orders of Centre which Bedi cited to prove she was working under government instructions. "Bedi does not have to power to call for files and give orders to the officials," the court said. She can consult the council of ministers and not act independently.
Bedi and Congress fought over a number of issues
Bedi's fight with the government peaked when she inspected colleges and scrutinized government files. Her rule to make helmets mandatory also met with protests. Bedi had suggested fining those who don't wear helmets. Subsequently, she also reportedly made a WhatsApp group, in which she spoke with police officials and gave them direct orders. Her move to nominate three MLAs to Assembly was also slammed.
Bedi said she would study the judgment
On the judgment, Bedi said she would respond after studying it carefully. She reminded that Model Code of Conduct (MCC) for elections was at play. "Files which require the Lieutenant Governor's approval such as service matters, of promotions, appointments, disciplinary matters and financial sanctions for grants in aid are being received and being examined and cleared on merits of each case," she said.