IIT-Delhi students are coaching engineering aspirants, details here
IIT-Delhi students are coaching engineering aspirants, details here
Aug 26, 2018, 06:43 pm
2 min read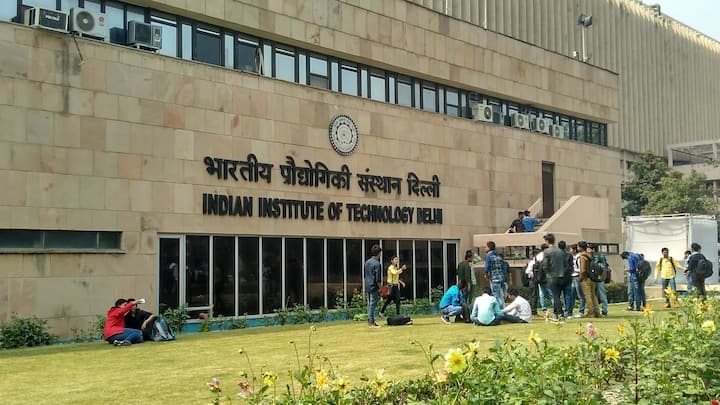 In a bid to help engineering aspirants from low income families, some IIT-Delhi students are providing free coaching to students who cannot afford to spend fortunes on established coaching centers. The project, dubbed 'Aarohan' was launched by a bunch of students in 2014, but couldn't get much traction owing to shortage of funds and publicity. Now, however, they've started making a mark. Here's more.
The program has been recognized by IIT-Delhi management
Owing to problems in promoting the program, enrolment had never exceeded 10-12. However, this year, since IIT-Delhi management officially recognized the program, the volunteers were able to promote it more. Besides using social media and word-of-mouth promotion, they visited fifteen government schools to hand out pamphlets and make the program known. Notably, their efforts saw enrolment numbers drastically rise to 127.
The secretary of Aarohan talks about their approach
"Most students we get are from the underprivileged background. They do not even have their basic concepts clear. We start with NCERT level and then go by their feedback," said Ujjwal Tater, the secretary of Aarohan and a third-year chemical engineering student.
Official recognition from IIT-Delhi will expand Aarohan's outreach
On the issue of recognition, IIT-Delhi director V Ramgopal Rao said that through the recognition, the Aarohan project could reach more students and have a "far-reaching impact on the lives of many". He added that only a few students from low income families succeed in cracking exams because most can't afford expensive coaching. Rao said he hoped the program would benefit such aspirants.
Details of classes being held by Aarohan
This time, a group of 30 volunteers have taken the responsibility of coaching students of classes XI and XII for the Joint Entrance Examination. Classes started Sunday, August 26. Class timings are between 4pm and 7pm, and they take place five days a week. When the Hindustan Times asked these students how they get time, they said they have a roster, and take turns.
Despite being very small, Aarohan has had some success
Among earlier enrolments, so far, two students who had enrolled in Aarohan succeeded in cracking the National Institute of Technology (NIT) test, while some others were able to get through DU.