Yes to morals, no to moral-policing: Kolkata youngsters offer free-hugs
Yes to morals, no to moral-policing: Kolkata youngsters offer free-hugs
May 03, 2018, 03:40 pm
2 min read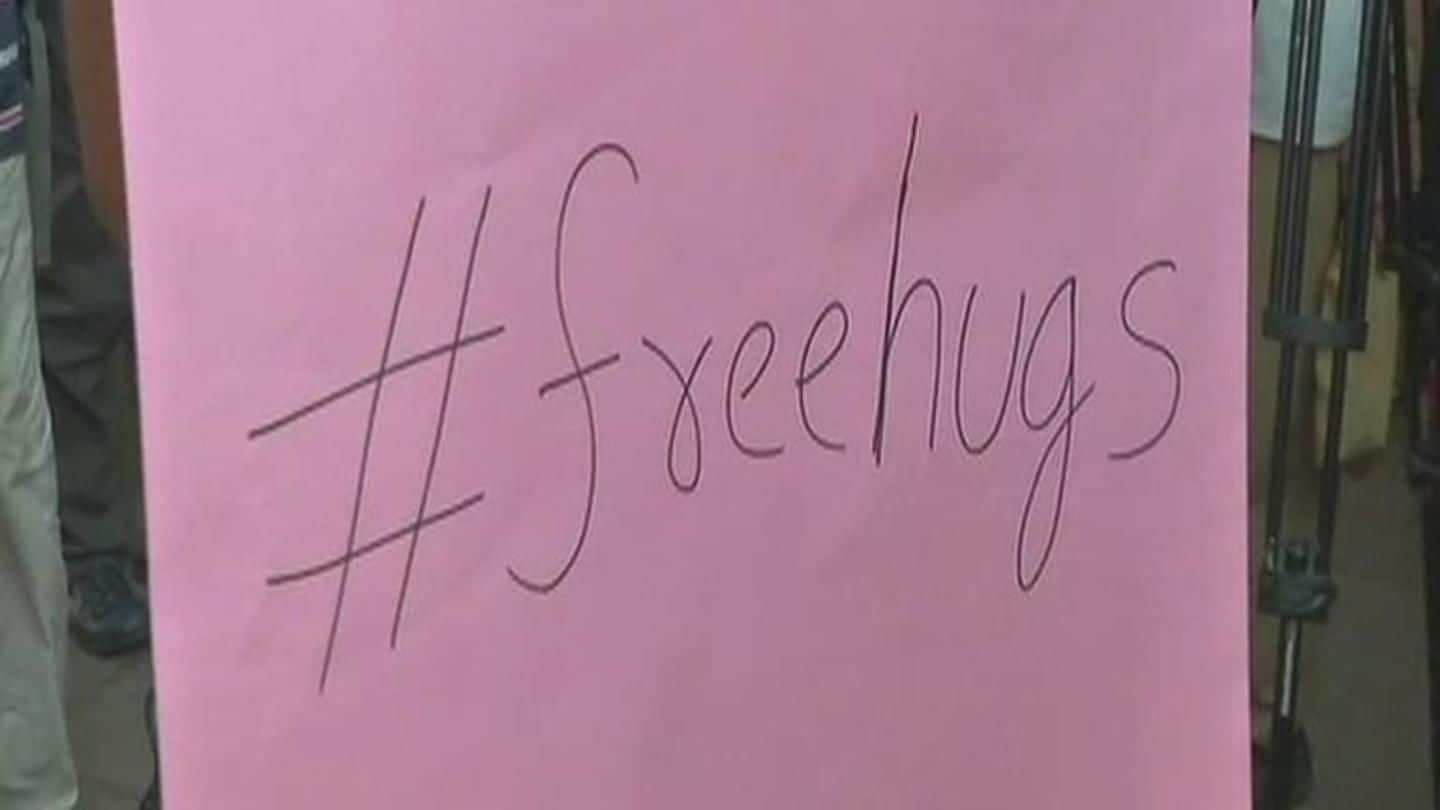 After an incident of moral policing in Kolkata metro station shook the nation, youngsters took it upon themselves to change the image of their beloved city. Many youngsters traveled from Tollygunj to Dum Dum, raising slogans like 'I love Kolkata', 'Say no to moral policing' and offered free hugs. On Monday, a young couple was beaten by a mob for hugging inside Kolkata metro.
We stand against moral policing, says protester
Indradup Bhattacharya, a protester told Indian Express, the couple may be shying away from coming out, as we stay in a conservative society. "But that can't stop us from supporting them. We are standing up against moral policing," he added. "How can anyone hit like this? I have my personal freedom of expression and this is meaningless?" another protester told TOI.
The couple's humiliation reminded one of his own foul experience
"A section of people passed objectionable comments when my girlfriend and I were holding hands in front of a restaurant in Central Kolkata a few days ago. I was very annoyed. Today I came to express my objection against moral policing," said a protester.
Protesters feel hugging shows affection, we agree
Youngsters offer 'free hugs' to people outside Dum Dum metro station in kolkata', as a mark of protest against people who had reportedly beaten up a couple for hugging in the metro. Protesters say,'Hugging is not something visually perverted, it's a sign of affection' #WestBengal pic.twitter.com/Hr3UwVXfpY

— ANI (@ANI) May 2, 2018
Mob forces couple to get down at Dum Dum station
Kolkata drew ire when a mob forced a couple hugging each other to de-board a metro train at Dum Dum station and assaulted them. During the train journey, the passengers snarled and asked them to 'get a room'. The woman tried shielding the man from kicks and slaps and suffered blows in the process. The metro officials promised a better CCTV coverage, after the incident.
We are against moral policing: Kolkata metro issues statement
Kolkata metro released a statement condemning the unfortunate incident and said they were against moral policing. They said the protesting youngsters weren't breaking any laws, neither did the action disrupt the services. "For better surveillance, we will increase the number of CCTV cameras and security personnel," said Ajay Vijayvargiye, general manager, Kolkata Metro Railway, adding no complaint was registered in the case.