Five famous and successful IIT-Madras alumni you should know about
Five famous and successful IIT-Madras alumni you should know about
Written by
Ramya Patelkhana
Jul 10, 2019, 01:43 pm
2 min read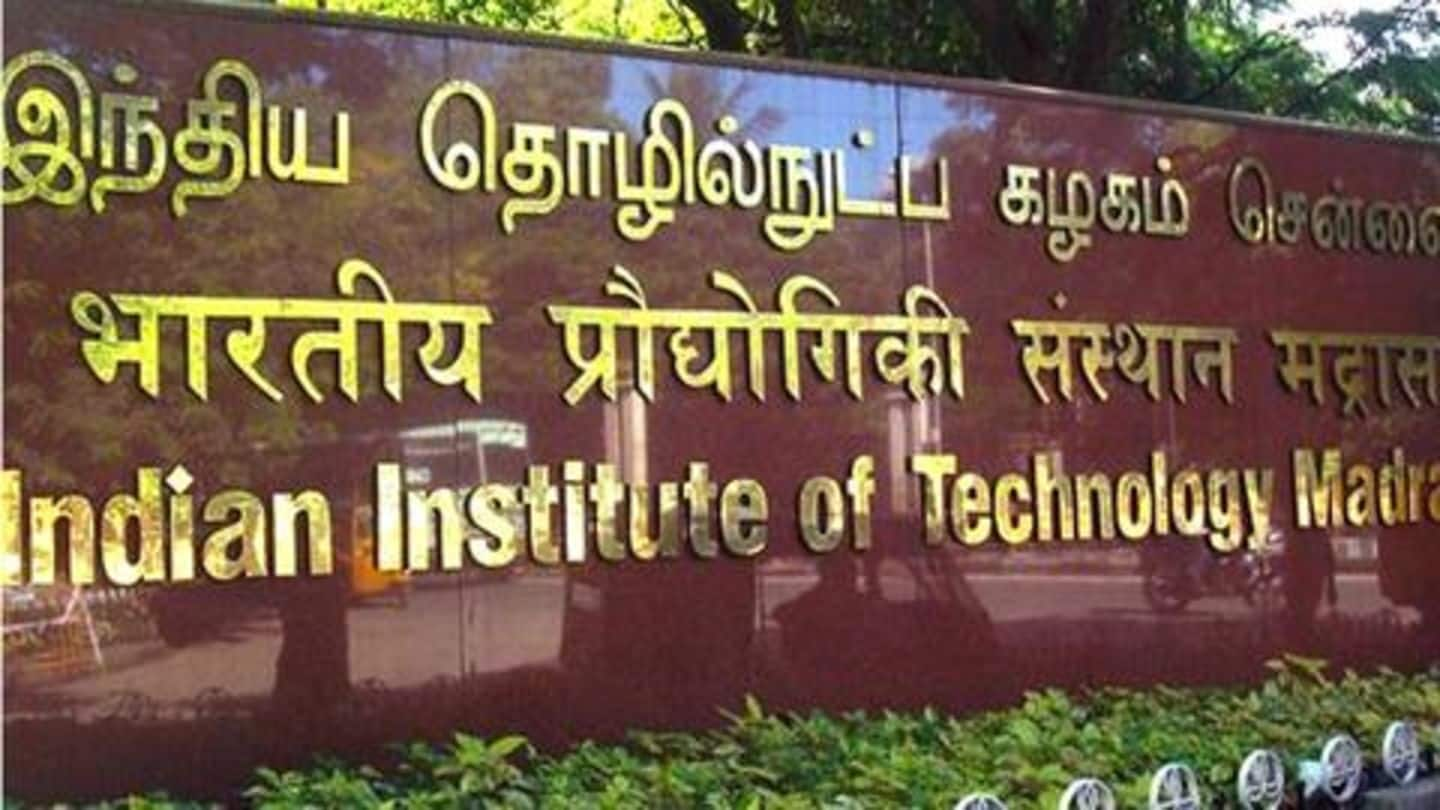 Indian Institute of Technology, Madras (IIT-Madras) is one of the most prestigious and sought-after institutes for quality technical education in the country. Established in 1959, IIT-Madras has also been consistently ranked among the top IITs. Over the years, it has produced some of the most successful alumni who made significant contributions to different fields. Here are five famous IIT-Madras alumni to know about.
Kris Gopalakrishnan is one of the most famous IIT-Madras alumni
Senapathy Gopalakrishnan, popularly known as Kris Gopalakrishnan, is one of the most famous alumni of IIT-Madras. He is one of the seven founders of the leading global IT firm, Infosys, established in 1981. He pursued MSc in physics and MTech in computer science from IIT-Madras. He also co-founded Axilor Ventures, a venture capital platform, in 2014. Gopalakrishnan was honored with Padma Bhushan in 2011.
Noted computer scientist and Google Fellow, Ramanathan Guha
Ramanathan Guha, a noted computer scientist, is also a famous alumnus of IIT-Madras. He is widely known as the creator of web standards like RSS, RDF, and Schema.org. He pursued BTech in mechanical engineering from IIT-Madras and later obtained MS from University of California, Berkeley, and PhD from Stanford University. He was a Google Fellow and Vice President (Research) at Google, until 2016.
IIT-Madras alumni Anand Rajaraman and Venky Harinarayan
Anand Rajaraman and Venky Harinarayan, famous web and technology entrepreneurs, are also alumni of IIT-Madras. Both Rajaraman and Harinarayan pursued BTech in computer science from the prestigious institute. They are the co-founders of Junglee Corp., an early pioneer of Internet comparison shopping, which was established in 1996 and acquired by Amazon in 1998. Notably, they also co-founded Cambrian Ventures and Kosmix.
Sridhar Vembu, Founder and CEO of Zoho Corporation
Sridhar Vembu, the founder and CEO of Zoho Corporation, is also one of the noted IIT-Madras alumni. He pursued a BTech degree in electrical engineering from IIT-Madras in 1989 and later did a PhD from Princeton University. He founded Zoho, a software development company that focuses on web-based business tools and IT solutions, including office tools suite, IoT management platform, etc., in 1996.
#5: Voylla founder Vishwas Shringi, an IIT-Madras graduate
Vishwas Shringi, Founder-CEO of Voylla, is also an IIT-Madras alumnus. He pursued BTech in chemical engineering from IIT-Madras, obtained MS from Mississippi State University, and MBA from Tepper School of Business, Carnegie Mellon University. He founded Voylla, the leading online fashion jewelry store, in 2012.