Local youths joining militant groups in Kashmir highest since 2010
Local youths joining militant groups in Kashmir highest since 2010
Written by
Garima Bora
(Sourced from PTI)
Aug 26, 2018, 06:16 pm
3 min read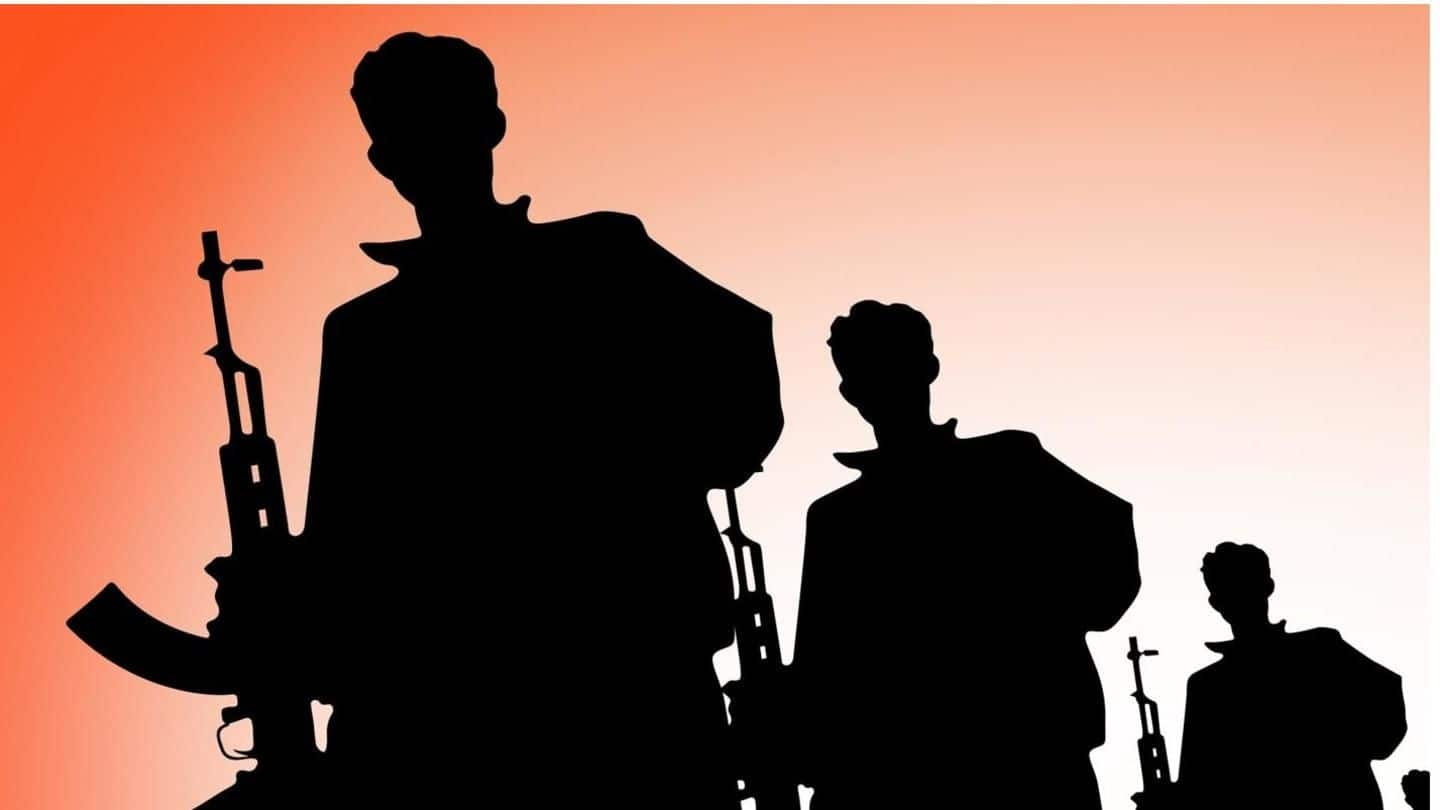 Dangerous trends have started surfacing on the militancy front in J&K with nearly 130 youths joining various terror outfits this year, the highest since 2010, and a majority of them affiliating themselves with groups ideologically aligned with the al-Qaeda. According to data compiled till July 31, 131 youths joined various terror outfits with South Kashmir's Shopian district contributing the maximum of 35 so far.
Ansar Ghazwat-ul-Hind recruiting many youngsters
Many youngsters are joining the Ansar Ghazwat-ul-Hind, a group which claims support of al-Qaeda and is headed by Zaqir Rashid Bhat alias Zaqir Musa, who hails from a village in Tral area of Pulwama district, officials said. The acceptance of this group is steadily increasing as Musa emerged as the only militant who ended the 27-year-old show of separatists' leaders from the Hurriyat Conference.
Musa easily brainwashed youths after death of Burhan Wani
Musa's slogan of 'Shariyat ya Shahadat' (Enforcing Islamic law or death) has replaced many age-old pro-Pakistan slogans, feel the officials who have been monitoring the security situation in the Kashmir Valley. The 24-year-old engineering college drop-out, Musa, has been able to capture the imagination of youths, especially after the death of Hizbul Mujahideen poster boy, Burhan Wani, who was killed in 2016.
Wani was a talented youth, thus emerged as hero: Official
Wani was good at studies as well as sports and had represented the state in inter-state carrom championship, recalls a senior police official, adding this is one of the reasons that he has started emerging as a hero to many youths in the Valley.
Musa was believed to be influenced by a Yemeni-American preacher
Believed to have been influenced by Anwar al-Awlaki, a Yemeni-American preacher killed by allied forces attack in Afghanistan in Sept'11, Musa has been mainly focusing on recruitment for his outfit. Awlaki too was considered the brain behind recruitment for al-Qaeda. Musa's motivational skills left terror groups such as Lashkar-e-Taiba also in a fix when he was able to draw Abu Dujana into his group.
South Kashmir continues to contribute youths into militant groups: Officials
Abu Dujana was killed later. The officials of security agencies said the highly-volatile South Kashmir comprising Shopian, Pulwama, Anantnag, Kulgam, and Awantipora districts continued to contribute more youths to the militant groups and together these five districts have contributed over 100 youths to various terror groups operating in the Kashmir Valley. The number of local recruits last year was 126.
Details of the number of local recruits in previous years
There has been a steady rise in the number of youths taking up arms in the valley since 2014 onwards as compared to the period from 2010-2013 when the figure stood at 54, 23, 21, and 6 respectively. In 2014, the number shot up to 53 and in 2015, it reached 66 before touching the highest mark of 88 in 2016, the data showed.