Acute water-shortage in Madhya Pradesh; 65 important dams almost dry
Acute water-shortage in Madhya Pradesh; 65 important dams almost dry
Written by
Ramya Patelkhana
May 13, 2018, 12:03 pm
3 min read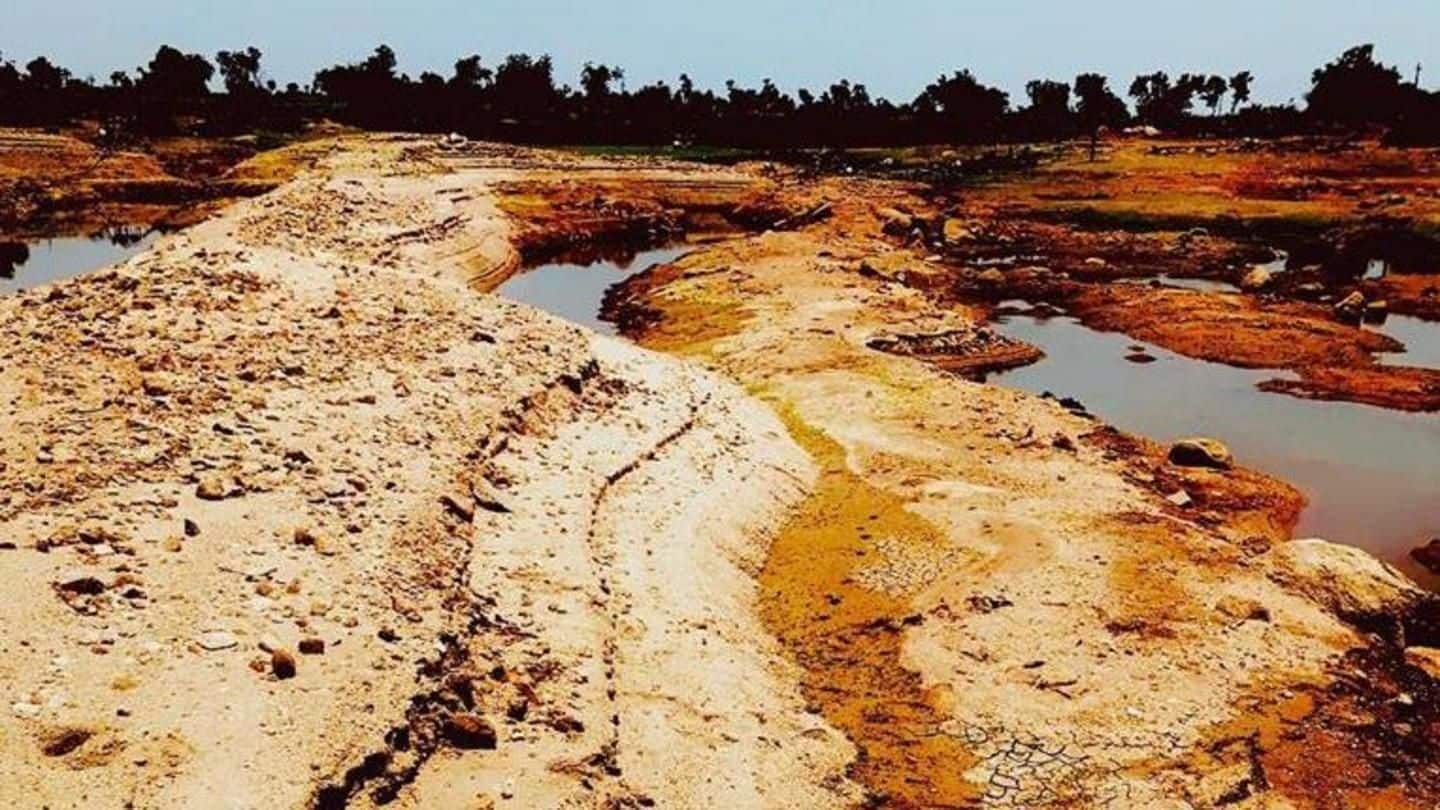 Madhya Pradesh is staring at an acute water shortage as 65 dams, out of the 164 important reservoirs in the state, have almost dried up. Besides these 65 main dams, which have almost dried up, 39 tanks have 10% or even less water stock of their capacity, a top official the Madhya Pradesh Water Resources Department (MPWRD) said. Here's more.
Water level in Indira Sagar Dam only one-fifth of capacity
The Indira Sagar Dam, built over the Narmada river in Madhya Pradesh's Khandwa district, has around only 2,104 million cubic meters (MCM) of water as against a total capacity of 9,750 million cubic meters, said Adil Khan, Public Relations Officer, the Narmada Valley Development Authority (NVDA). "We are maintaining 2,104 MCM level in the Indira Sagar Dam," he added.
Last year's scanty rainfall responsible for dams drying up
MPWRD Engineer-in-Chief Rajeev Kumar Sukalikar said some dams are almost out of water due to last year's scanty rainfall. "Eleven Urban Local Bodies (ULBs), out of the total 378 in the state, were getting water every four days," said Prabhakant Katare, Engineer-in-Chief (ENC) with MP Urban Administration Development Commissioner's office. He said 50 ULBs were getting water on third, while 117 on alternate days.
Situation in urban areas manageable, water shortage in rural areas
Katare said the situation in urban areas, which mainly depend on rivers and reservoirs for water needs, was manageable. There are reports of water shortage in rural areas. According to the reports, over 30% of hand pumps and tube wells aren't functioning due to mechanical glitch or a steep dip in underground water level, a claim denied by the Public Health Engineer (PHE) department.
Not 30%, only 4% hand-pumps, tube-wells are out-of-order: Official
PHE Department Engineering-in-Chief KK Songaria said 5.5 lakh hand-pumps and 15,000 tube-wells were catering to the needs of people in rural parts. Songaria said around 4% hand-pumps and tube-wells were out of order and also denied claims that around 30% of them were non-functional. "PHE Principal Secretary Pramod Agrawal and me are touring the state to ensure rural MP gets water," he added.
PHE Minister Kusum Mehdele denies reports, too
Madhya Pradesh PHE Minister Kusum Mehdele also denied reports that 30% of the hand pumps and tube wells were out of order in rural parts of the state. "More than 80% of the hand pumps and tube wells were in perfect order," she added.
Narmada River is considered the lifeline of Madhya Pradesh
NVDA PRO Khan said the prudent use of water of Narmada River kept a water crisis at bay so far in MP. "For the last couple of days, we are releasing 7 MCM of water daily from the Bargi Dam built on the Narmada. We are supplying the Narmada water down to Barwani district bordering Gujarat," he said adding the dam has adequate water.
High time MP government revived Narmada: KG Vyas
Veteran water conservationist KG Vyas said it's high time MP government revived the Narmada to overcome water shortage. "If the government really wants to revitalize the Narmada, it must work for the revival of its 41 tributaries," said the septuagenarian activist. The Narmada traverses a distance of 1,312km before flowing into the Arabian Sea in Gujarat, covering 1,077km in MP and rest in Gujarat.