115 tehsils in Maharashtra declared 'cotton growing' areas
115 tehsils in Maharashtra declared 'cotton growing' areas
Written by
Anjana Raghav
(PTI desk)
Aug 30, 2018, 12:53 pm
2 min read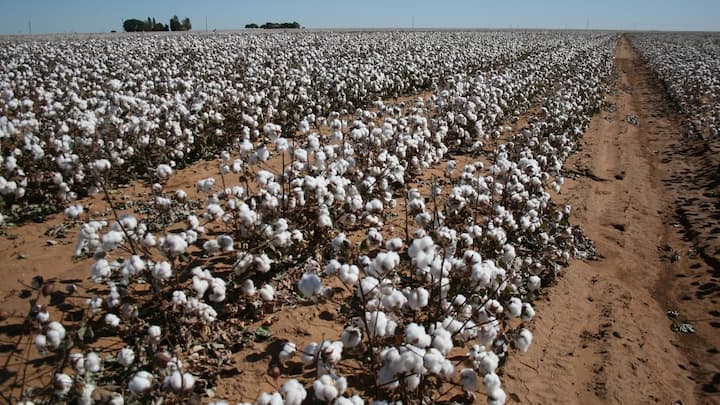 The Maharashtra government has declared 115 tehsils in 18 districts of Marathwada, North Maharashtra, and Vidarbha regions as "cotton growing" areas in the state, a decision aimed at boosting the textile industry, an official said today. This will bring a focused attention on cotton cultivation and issues like the crop's growth, supply, and processing, the government official said. Here are more details.
Govt to collect data on cotton production
"Following identification of tehsils, the state will collect data on how much cotton is produced and locally used by textile units. If less than 50% of cotton produced in a tehsil is locally used, the government will promote setting up a textile unit there," the official said. "This will benefit farmers, who would get a local buyer for their cotton produce," he said.
Cotton required by an average textile mill to sustain itself
An average textile mill needs around 4,896 tons of cotton per annum to sustain itself. This means a textile mill can be set up in a tehsil where around 9,600 ton of cotton is produced in a year, the official said.
Traders buy cotton at lower-price, sell at higher-rate: Official
At present, the state's textile mills are not located in areas where cotton is grown. In such a situation, traders reap more benefits as farmers are unaware of buyers' demands, the official said. Traders buy cotton at a lower price but sell it at a higher rate to the mill, the official said. The "cotton growing" tehsils include Aurangabad, Jalna, and Parbhani among others.