Maharashtra: Thackeray announces stricter curbs from 8 pm tomorrow
Maharashtra: Thackeray announces stricter curbs from 8 pm tomorrow
Written by
Siddhant Pandey
Apr 13, 2021, 10:30 pm
3 min read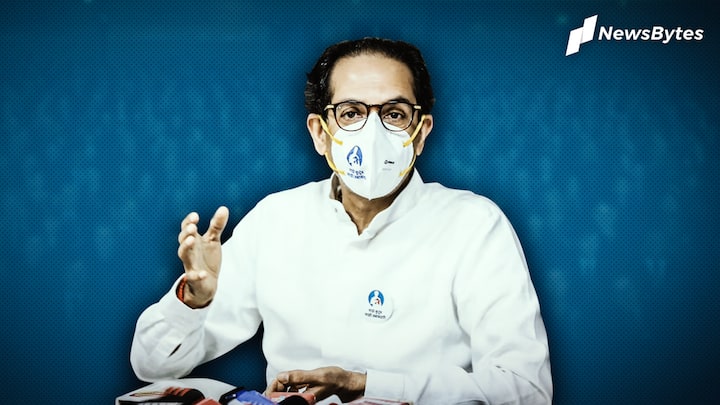 Maharashtra Chief Minister Uddhav Thackeray on Tuesday announced fresh curbs that will come into effect from 8 pm on Wednesday to combat the COVID-19 situation. Thackeray also sought assistance from the Indian Air Force (IAF) to meet the shortage in the supply of oxygen, necessary to treat patients experiencing breathlessness due to COVID-19. Here's more on what the CM said.
Section 144 will be imposed across Maharashtra for 15 days
Thackeray said on Tuesday that he is not announcing a lockdown as anticipated earlier. However, stricter curbs will come into effect from 8 pm on Wednesday until 7 am on May 1, he said. Section 144 will be imposed across the state and unnecessary movement in public places is not allowed. Barring essential services, all establishments, public places, activities, services will remain closed.
What counts as an essential service?
Health facilities, medical insurance offices, pharmacies, pharmaceutical companies, etc. are among essential services apart from veterinary services, animal care shelters, pet food shops, all types of food shops, public transport, accredited media, e-commerce, agriculture-related activities, ATMs, postal services, etc.
Persons working at essential shops must get vaccinated immediately
Essential service shops must ensure COVID-19 appropriate behavior by owners, staff, and customers. Persons working at essential shops must get vaccinated immediately. Local authorities must plan out locations and periods of operations of food shops considering the tendency of people to gather around them. If required, they may also close some locations for these operations.
Shops serving defaulters to be fined
Shops serving a customer who is not following COVID-19 appropriate behavior will be fined Rs. 500 for the first offense, and Rs. 1,000 in case of repeat defaults. Separately, cinema halls/theaters/auditoriums, amusement parks, gyms/sports complexes, malls/shopping centers, film production will remain shut.
Thackeray asks PM to deploy IAF to transport oxygen
Thackeray also urged Prime Minister Narendra Modi to deploy the IAF to transport oxygen to the state as transportation by road will be slower. "Please use the help of the forces since this is an extraordinary situation," he said. "1,200 metric tonnes (mt) of oxygen is produced in the state every day and 900-1,000 mt is being used on COVID-19 patients."
Maharashtra reports 60,212 new cases
Maharashtra reported 60,212 new cases on Tuesday and 281 more fatalities. The total number of cases in the state has now climbed to 35,19,208, which includes 5,93,042 active cases and 28,66,097 recoveries. The death toll has risen to 58,526. State capital Mumbai recorded 7,873 new cases and 27 fatalities, taking the tally to 5,35,264 and the death toll to 12,093.