Fourth-time-lucky: Vijay Mallya's favorite aircraft finally sold
Fourth-time-lucky: Vijay Mallya's favorite aircraft finally sold
Written by
Pallabi C Samal
Jun 30, 2018, 07:01 pm
2 min read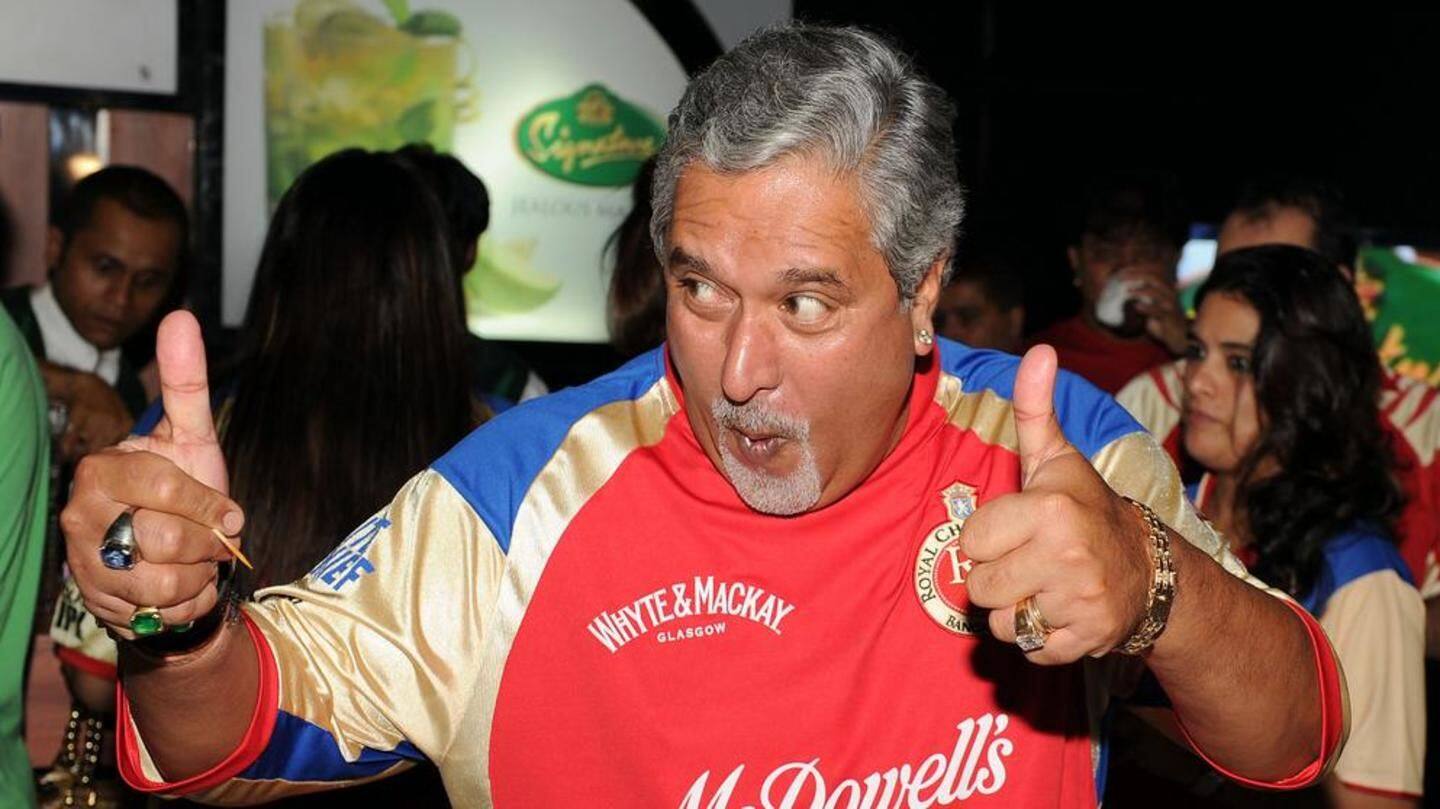 Beleaguered businessman Vijay Mallya's favorite luxury airplane, Airbus A319, which is parked at the Mumbai Airport since 2013, has finally got a buyer. After three failed auctions, the luxury corporate jet that bears his initials, VT-VJM, has been bought by Aviation Management Sales, LLC. The successful bidding was done by the official liquidator of Karnataka HC. However, the final approval lies with Bombay HC.
At Rs. 34.8cr, it received the final hammer
The auction was conducted after the Bombay HC had requested its Karnataka counterpart in April, since the airline company is based in Bengaluru. In the auction, bidding at Rs. 34.8cr ($5.05M), the US-based company's quote received the final hammer. This is the highest bid received as compared to any of the earlier e-auctions conducted by the service tax department, albeit unsuccessfully.
'The luxury-jet was sold dirt cheap due to grounded condition'
"The grounded jet is a sort of a prize-catch as its customized interiors are unmatched in luxury. While its current listed price would be approximately around $100M with standard specification, it was sold dirt cheap price due to its grounded condition," said officials.
Bone-of-contention: Mallya's aircraft occupying prime spot in airport, for free
The department had seized the aircraft in 2013 after Mallya failed to pay its dues of Rs. 1,000cr. Since then, it's been parked at the Chhatrapati Shivaji International Airport (CSIA), but for free, since a government-agency had seized the aircraft. This was causing CSIA a loss at almost Rs. 15,000/hour as parking charges of the jet, which has 6,000 cubic foot of living space.
Aircraft went under the hammer three times, none showed interest
Following that, the department tried selling it since 2016. In first auction, only one bidder, a UAE-based aviation support company, showed interest, but was rejected as the bid was way below the reserved-price. Now, if the current quote gets accepted, it'll be a big relief.
A bit about the airbus: Plush interiors with shower, bedroom
The 2006-model aircraft was leased to Kingfisher Airlines by the US-based private aircraft sales company CJ Leasings (Cayman) Ltd. It has Mallya's initials of VT-VJM as its registration number. The customized plane has uber-plush interiors (pictured): bedroom, shower, dining space, office area, a bar and luxury seats. 22 passengers and two crew members could be accommodated in the plane, said a private jet official.