Hyderabad: Worm in biryani costs IKEA fine and Twitterati's ire
Hyderabad: Worm in biryani costs IKEA fine and Twitterati's ire
Sep 03, 2018, 09:32 am
2 min read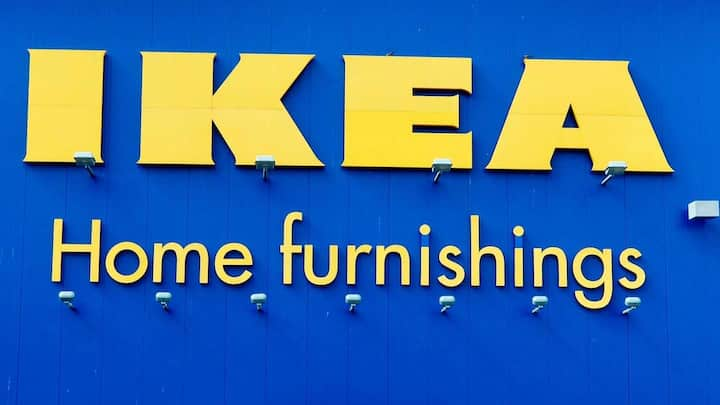 Almost a month after serpentine queues dotted its Hyderabad store, IKEA has been slammed after a customer found a worm in the vegetable biryani served to him. The store in Hyderabad was touted the largest of the Swedish furnishing giant, but a customer's pathetic experience has got it bad press. Notably, IKEA Hyderabad was also found not adhering to plastic user norms.
Man orders vegetable biryani, worm served as side dish
The customer, Abeed Mohammad was shocked when he found a worm in the vegetable biryani he ordered. He uploaded the plate's picture on Twitter, tagging Hyderabad police, Telangana Minister for Municipal Administration and Urban Development KT Rama Rao, and IKEA Hyderabad. Taking cognizance of the incident, Greater Hyderabad Municipal Corporation (GHMC) levied a fine of Rs. 11,500 on the store.
Inspections find IKEA didn't adhere to waste segregation norms
On Saturday, GHMC officials visited the store to collect food samples for tests. An official said store representatives confirmed the food served to the customer had a worm but added it wasn't prepared by them. It was flown from Nagpur's Haldiram, and they are likely to receive a notice soon. Officials also found that IKEA didn't adhere to waste segregation norms.
Twitter users were miffed, obviously
Twitter users slammed IKEA after Mohammed revealed the incident. @smartshan_87 tweeted: It's very unfortunate. Most of the MNC food chains don't care about health safety. It's usual nowadays getting this kind of news. (sic) While @asmiprabhu tweeted: WTF.. don't they have good processing manager? Didn't expect this from a global giant. Another user tweeted this wasn't expected in the Biryani capital of India.
We regret the incident, says IKEA's spokesperson
"We regret the incident and apologize to our customer for the unfortunate experience. We would like to assure him and everyone else that we are investigating the matter currently to assess what happened and take immediate corrective action," an IKEA spokesperson said.