Maratha protests turn violent, one cop killed, vehicles set ablaze
Published on
Jul 24, 2018, 05:54 pm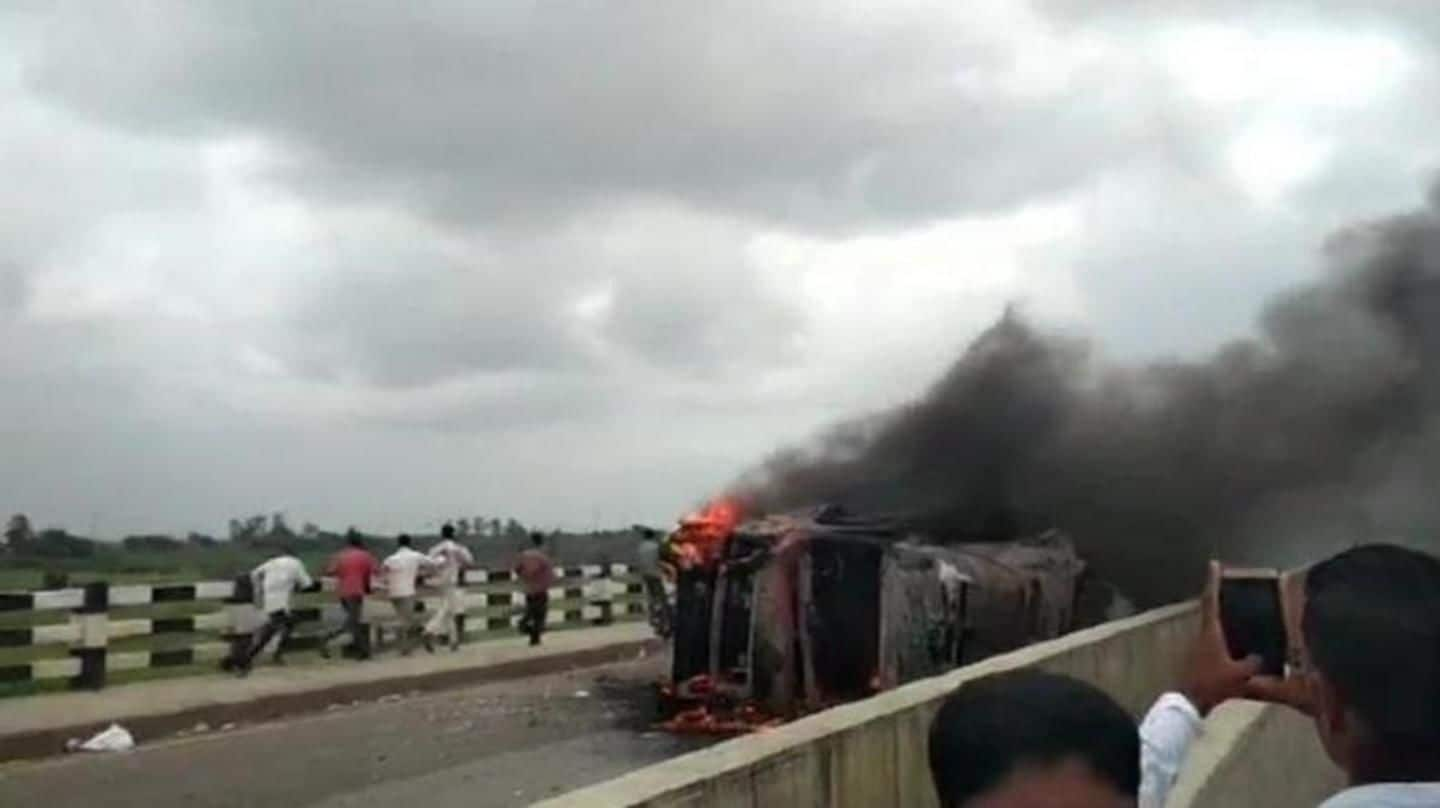 A statewide bandh in Maharashtra today turned violent as protesters demanding reservation for Marathas attacked police, set fire to vehicles and blocked roads. A cop died in stone-pelting in Aurangabad, IndiaTV reported. Violence broke out after a youth, as part of the protests, jumped into the Godavari and drowned yesterday. Two more youths tried committing suicide today, but were stopped.
Two years ago, a wave of protests broke out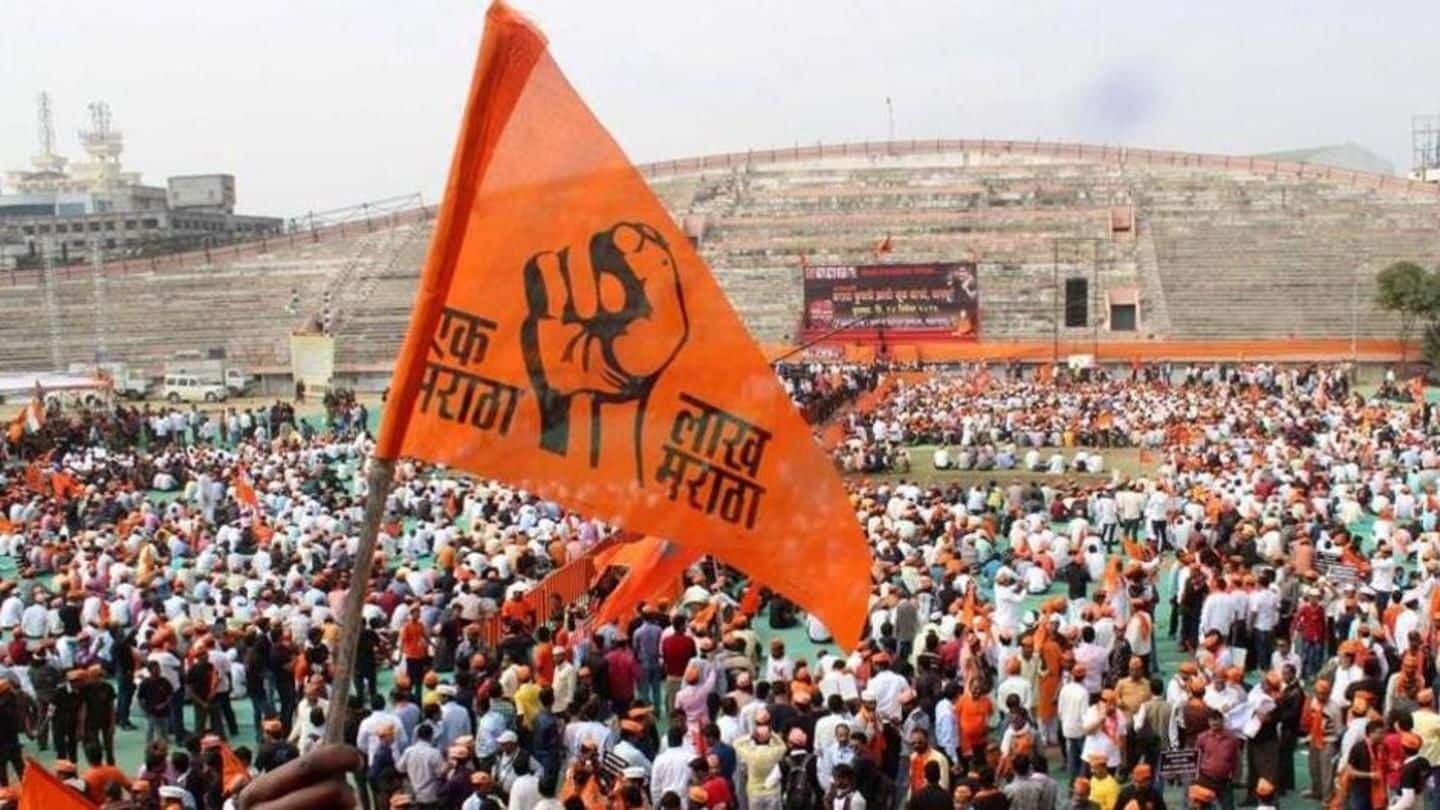 Marathas have long demanded reservation in jobs and education. Other wants include preventing misuse of the Scheduled Caste and Tribes (Prevention of Atrocities) Act, 1989, remunerative pricing for farmers, and social abolishment of the dowry system. But in July'16, a 14-year-old Maratha girl was gang-raped and murdered in Kopardi, Ahmednagar, allegedly by three Dalits. Since then, protests by different groups have broken out often, sometimes turning violent.
Buses set on fire, stones pelted, roads blocked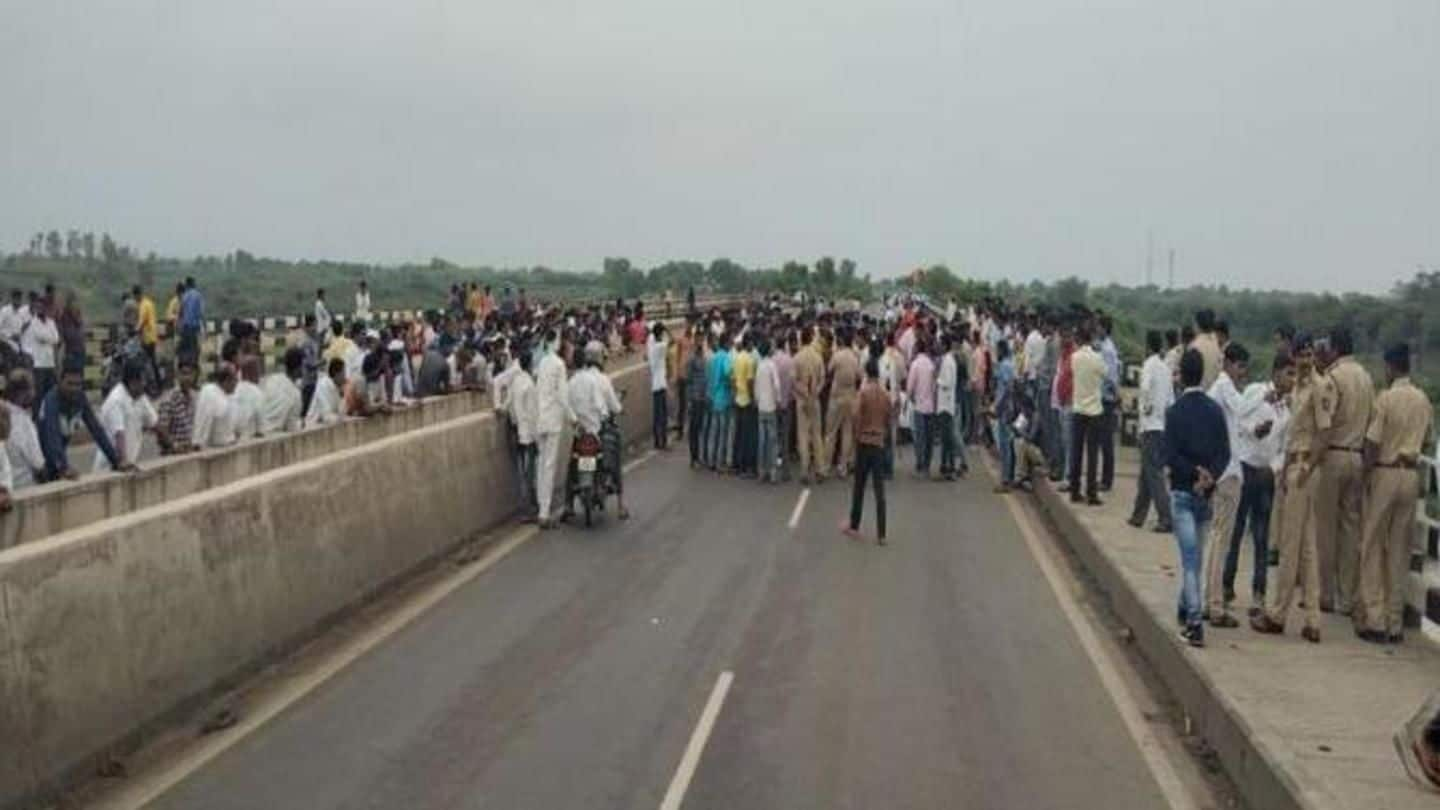 Protests have been going on the last few days in Buldhana, Akola, Washim, Parali and even Mumbai. Since Kakasaheb Shinde's suicide yesterday, internet services have been snapped at several places and 70% of all police units have been mobilized, cops said. At Shinde's funeral in Kaygaon, demonstrators manhandled Shiv Sena MP Chandrakant Khaire. Buses were set ablaze. Rallies were organized in Pimpri-Chinchwad and Pune.
Protesters tonsure heads to draw attention
Maharashtra: Maratha Kranti Morcha workers tonsured their heads in Aurangabad's Gangapur during their protest demanding reservation for Maratha community in govt jobs education. pic.twitter.com/OT8KnMWCXP

— ANI (@ANI) July 24, 2018
Mumbai wasn't impacted today, but bandh declared tomorrow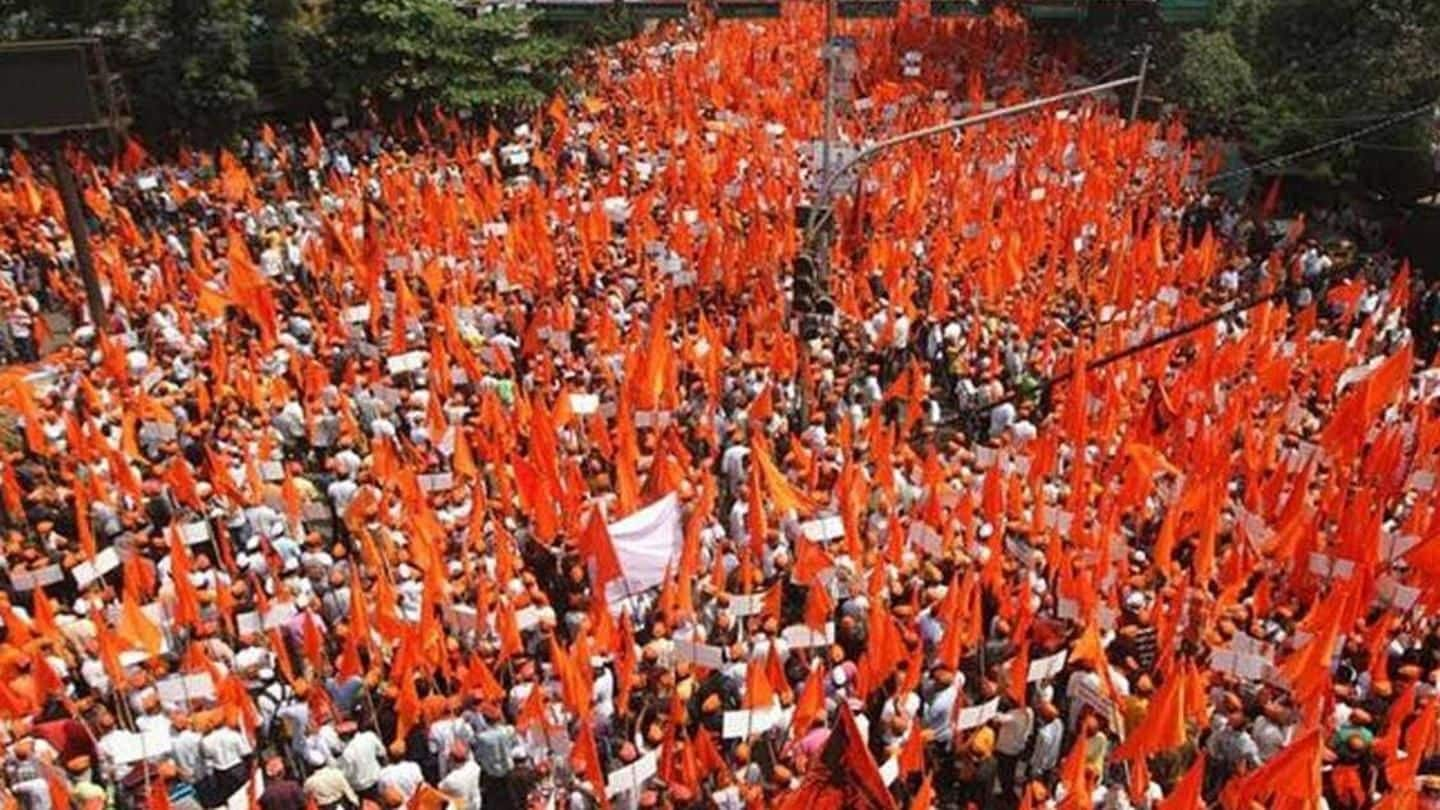 The impact of today's protest was limited to the eight regions of Marathwada, as life continued normally in Mumbai, Thane and Navi Mumbai. Some said this was because the bandh call came from Central Maharashtra late yesterday, and they didn't have time to prepare. But a Mumbai bandh has been called tomorrow; protesters have assured they won't disrupt emergency services.
Politicians lashed out at CM Devendra Fadnavis for the crisis. "He himself had promised to resolve the issue within a month," reminded Congress' Digvijay Singh. MNS Chief Raj Thackeray accused Fadnavis of "misleading" Marathas. NCP's Jitendra Awhad also urged the government to resolve the issue expeditiously.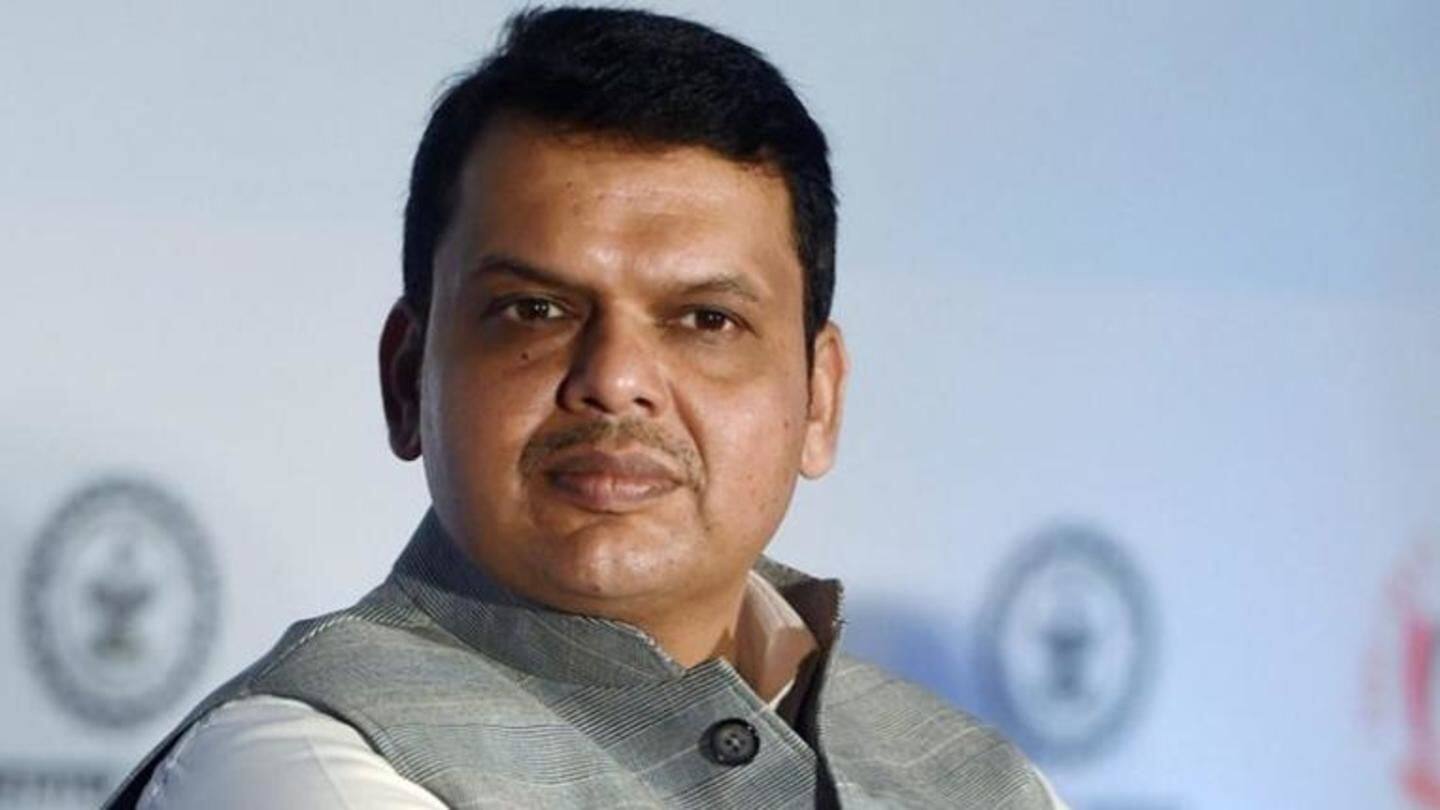 The Maratha Kranti Morcha had yesterday demanded an apology from Fadnavis for claiming protesters were "planning violence" at Pandharpur in Solapur. He had also called off his visit to the region. "We will continue our agitation until Chief Minister Fadnavis apologizes to the Maratha community," said Ravindra Patil, coordinator of a pro-reservation group.