Martyred Army major dreamt of Shaurya Chakra; funeral today
Martyred Army major dreamt of Shaurya Chakra; funeral today
Feb 18, 2019, 12:30 pm
3 min read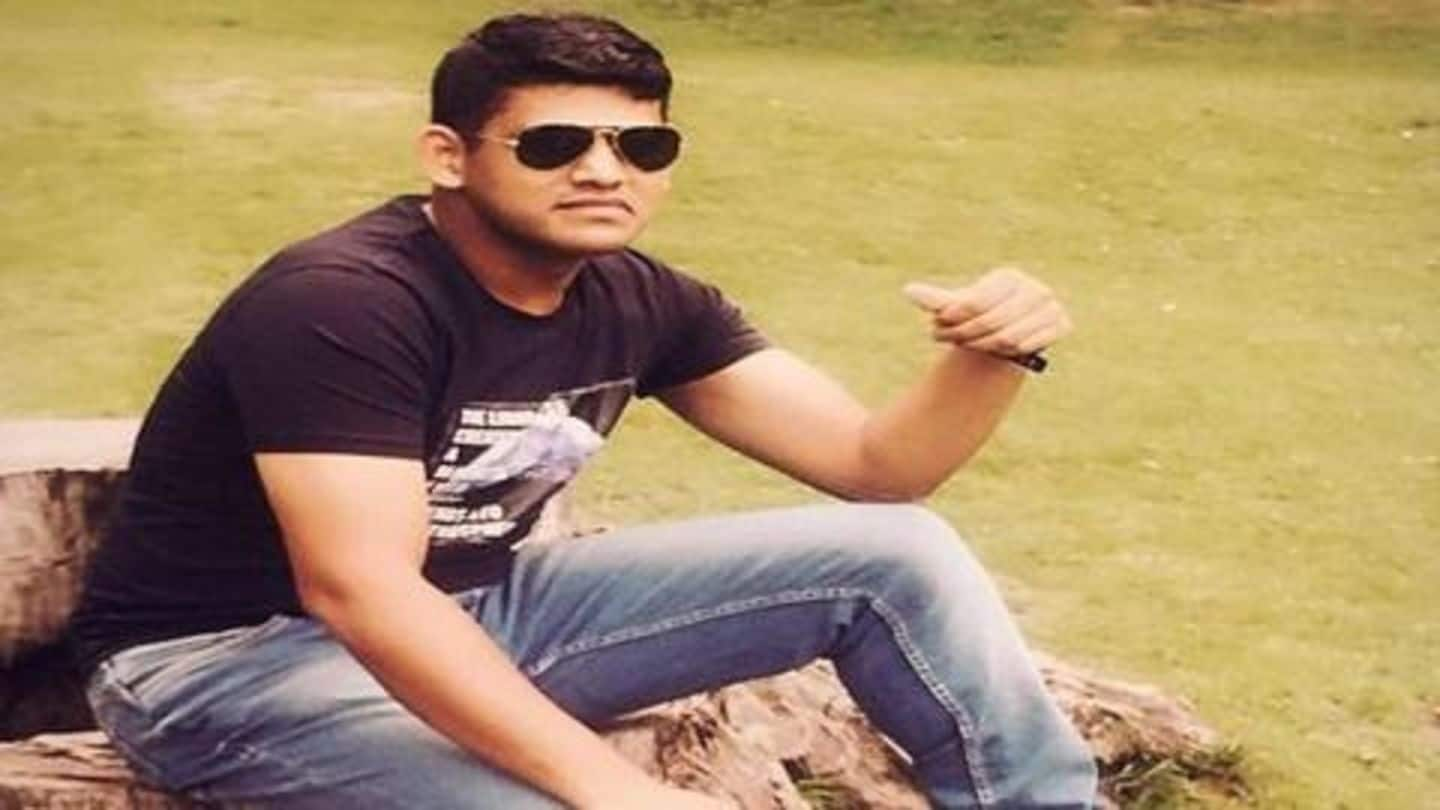 Just as the country was reeling from the loss of 40 CRPF soldiers, another braveheart lost his life on Saturday, February 16. Major Chitresh Bisht was martyred while he tried to diffuse an IED device in Jammu's Nowshera district. The soldier was cremated on Monday in his hometown Dehradun. A recipient of Sena Medal, Bisht dreamt of getting a Shaurya Chakra, his father revealed.
Backstory: Pakistan intruders planted landmine into LoC
Intruders from Pakistan had planted the explosive 1.5 km into the Line of Control. Bisht, who belonged to Corps of Engineers, tried diffusing it. "Major Chitresh Singh Bisht leading the Bomb Disposal Team defused one of the mines successfully. While neutralizing another mine, the device got activated and the officer suffered grievous injuries and attained martyrdom," a government statement, about the incident, revealed.
Bisht was to get married in few weeks
31-year-old Bisht was to get married on March 7 and was supposed to return home on February 28. He is survived by his father, mother, and brother. Bisht's father, SS Bisht, retired as an inspector from Uttarakhand police while his elder brother is settled in the United Kingdom. Talking about his son, senior Bisht said he always wished to serve the country.
His bravery got him Sena Medal, reveals father
"He was awarded the Sena Medal after he ensured his men escape an ambush safely a few years ago in Kupwara. His commanding officer had then admired him for his valor. He had then said that he wanted a Shaurya Chakra," said the father.
Ignoring family's pleas, Bisht took Jammu posting to serve nation
The family didn't want Bisht to take Jammu posting, considering he was getting married soon. But he went against their wishes as he wanted to serve at LoC at least once, SS Bisht said. Bisht's wedding was supposed to be a grand affair. The family's relatives and Bisht's friends were excited about it. "But now everything is gone. I'm just devastated," his father said.
He loved cars, was about to buy new one: Father
SS Bisht also said his son's enthusiasm and love for uniform was the reason National Security Guards (NSG) offered him a position twice. But he couldn't join due to some medical issue. The martyred soldier loved cars and drove from Jammu to his home on several occasions. "He was about to buy a new car after a few months," the father added.
Friend says Bisht was sincere and calm
Hitesh Kumar Singh, Bisht's school friend, revealed he was sincere and never got involved in any fight or brawl. "He always dreamt of joining the army and did it with excellence as a few months ago, he got selected among top 9 army officers out of 540 in a training course," Singh said. Bisht was also planning to undergo special training, his friend revealed.
Wrapped in tricolor, Bisht reached home for final farewell
The last rites of the martyr were attended by hundreds of people, including Uttarakhand Chief Minister Trivendra Singh Rawat. Earlier Rawat had, in a tweet, said he salutes the 'supreme sacrifice'. "The entire country stands with them (Bisht's family) in this hour of grief," Rawat's tweet read. The soldier was given a rousing farewell as slogans of 'Major Bisht Amar Rahe' filled Dehradun air.
Hundreds turn up to bid adieu to fallen soldier
#WATCH Slogans of 'Amar Rahe' raised as people pay last respects to Major Chitresh Singh Bisht in Dehradun. He lost his life on 16 Feb while defusing an IED which was planted by terrorists across the LoC in Rajouri's Naushera sector in JK. Uttarakhand CM also present. pic.twitter.com/cjD5JYUi1h

— ANI (@ANI) February 18, 2019