#MeToo hits Indian media, women are calling out predators
#MeToo hits Indian media, women are calling out predators
Oct 05, 2018, 11:24 am
4 min read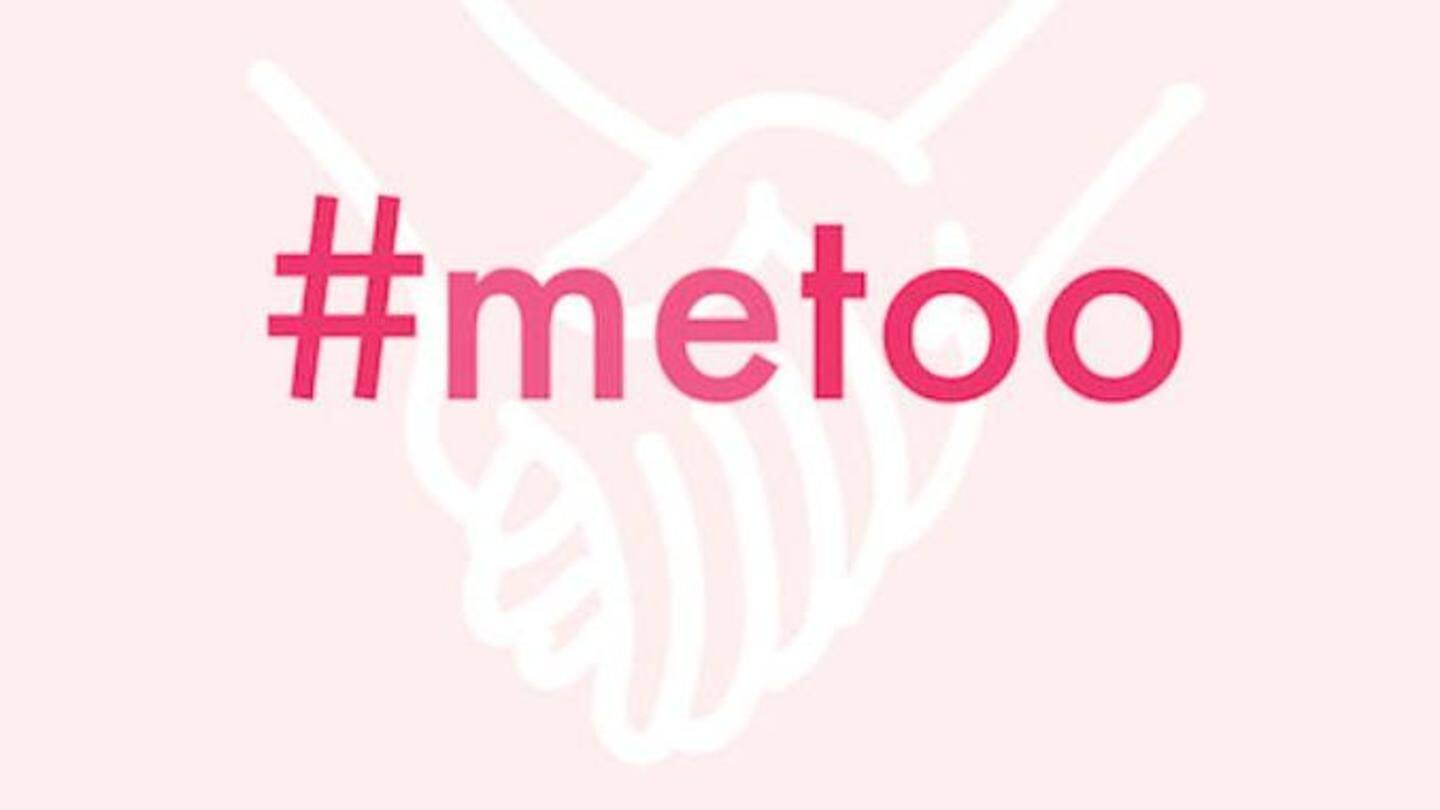 The #MeToo movement gave women the courage to speak up, the comfort to confront their harassers, and seeded the idea they will be heard. And now the movement has hit Indian media (about time it happened) as women are speaking about the toxic culture rampant in the industry. Journalists employed with big media houses like Times of India, Business Standard and Network18 are being named and shamed.
'Woke' comedian Utsav's predatory behavior was called out
Voices grew louder after the sick behavior of Utsav, a comedian associated with All India Bakchod (AIB), came to light. Thanks to Mahima Kukreja, who first called out Utsav's predatory nature, many women joined in. The 'woke' comedian asked minor girls for sexually explicit pictures. Facing ire, Utsav tweeted he didn't realize women are harassed every day and thought he was just 'sexting'.
Can you spot 'sorry' in these tweets? We can't
Anyone who knows me in person knows that I'm not fully 'there' as a person. I forget things. Important things. I keep losing things that are essential for my survival even. And I can't explain this enough. But I have been an entitled asshole and people have been hurt.

— Utsav (@Wootsaw) October 4, 2018
Wire journalist recalls how Business Standard's employee harassed her
Utsav's incident led to a domino effect and female journalists narrated their incidents. Anoo Bhuyan, currently employed with The Wire, tweeted how Mayank Jain (working with Business Standard) harassed her. She had been at receiving end of Mayank's predatory advances, so much so that it led her to ask why was this happening with her (read Mayank asked her to have sex with her).
Mayank's advances led Anoo to question herself
Mayank has repeated this with other women too; here's proof
He tried to do it with me too. I was a journalism student back then. I am attaching screenshots of his messages here. He apologized so I let it be. Never knew it was because "I was that type of girl". pic.twitter.com/6wORBoFBAE

— PRIYANKA BANSAL (@priyankapranks) October 5, 2018
There are more stories, there are more unsolicited pictures
Anurag Verma, the former trends editor of HuffPost India, is accused of sending unsolicited pictures to women. Twitter user @DabbaVader wrote she added Verma on Snapchat just to follow his jokes. But one day, a 'suggestive...ish' snap to a 20-year-old her, shocked her. Verma was making sex noises and pulling out something from his crotch. That it was an oregano packet was 'supposed' to be funny.
In which universe is this funny?
But the joke was that it was an oregano packet. Haha right??? No. We never interacted on a level for that joke to be normal as a message. Anyway, moving on, couple days later I got a snap from him which just said "Send nudes." I freaked out and blocked him.

— malayka (@DabbaVader) October 4, 2018
Sandhya Ramesh, a journalist from ThePrint, received it too
I got the same snap video from @kitAnurag. He was rubbing his crotch suggestively and making sex noises and then put his hand in his boxers and pulled out AN OREGANO PACKET HAHAHA SO FUNNY AND TOTALLY APPROPRIATE BECAUSE IT'S A JOKE https://t.co/5sHWqpde02

— Sandhya Ramesh (@sandygrains) October 5, 2018
In hot water, Anurag says he is sorry
Verma, who has been absent from Twitter for long, returned to issue an apology (which had the word 'sorry'. Take note, Utsav). He said he used the word 'send nudes' casually, and the joke of him pulling out something from his crotch was crass. "I'm sorry, I have made many of you uncomfortable with my crass photos and videos," he wrote.
For me it was a meme, tweets Verma
I have also used the "send nudes" term very loosely. For me, it was a meme back then but I didn't realise the damage I was doing by sending it to people.

— Anurag Verma (@kitAnurag) October 4, 2018
Journalist Sandhya Menon has faced it too
Journalist Sandhya Menon narrated what happened to her in 2005. She tweeted when she was taking shelter at a friend's home after floods in Mumbai, she got a text from Hindustan Times' senior journalist Manoj Ramachandran, that he wanted to have sex with her. Upon confrontation, he said he was drunk and meant to send it to his wife. His Twitter account is deactivated.
Sandhya knows she is risking a lot
Because 2005. But the mutual friend knows this happened and it's time I called him out, even though I risk it becoming a he said she said, and I also risk the fact that he might have gotten over his shitty ideas of how to treat women and fixed himself.

— Sandhya Menon (@TheRestlessQuil) October 5, 2018
Unfortunately, she was harassed again in 2008
Further, Sandhya wrote in 2008 KR Sreenivas, a senior TOI editor, harassed her on her way home. She said they were about to launch 'Bangalore Mirror' and when it got late, he offered to drop the team. Sandhya's was the last drop, and on reaching her home, Sreenivas put his hand on her thigh, and said, "My wife and I have grown apart." Sandhya rebuffed him and left.
Notably, Sandhya approached HR but got 'standard' reply
Further, Sandhya said she went to the sexual harassment committee at BCCL but the woman who headed the department told her it wasn't possible. The woman said she knew Sreeni (Sreenivas) for years, and he wouldn't do something like that.
This thread is telling and disappointing
I went to the committee for sexual harassment at BCCL to figure out what i need to do and the woman who headed it (I forget her name) told me she knew Sreeni for a long time and it's unlikely he'd do something like that.

— Sandhya Menon (@TheRestlessQuil) October 5, 2018
For sexual predators in media industry, #TimesUp
One can never thank the brave women enough who chose to speak up, despite knowing the consequences. In media, especially, their political leanings will be questioned, and they will be trolled (that's a given right?). They decided to break silence to make the industry a safer and better place for women. It looks like #TimesUp is closer than it seemed for those abusing power.