Geeta Johri of Sohrabuddin infamy becomes Guj DGP
Geeta Johri of Sohrabuddin infamy becomes Guj DGP
Written by
NewsBytes Desk
Apr 05, 2017, 12:07 pm
2 min read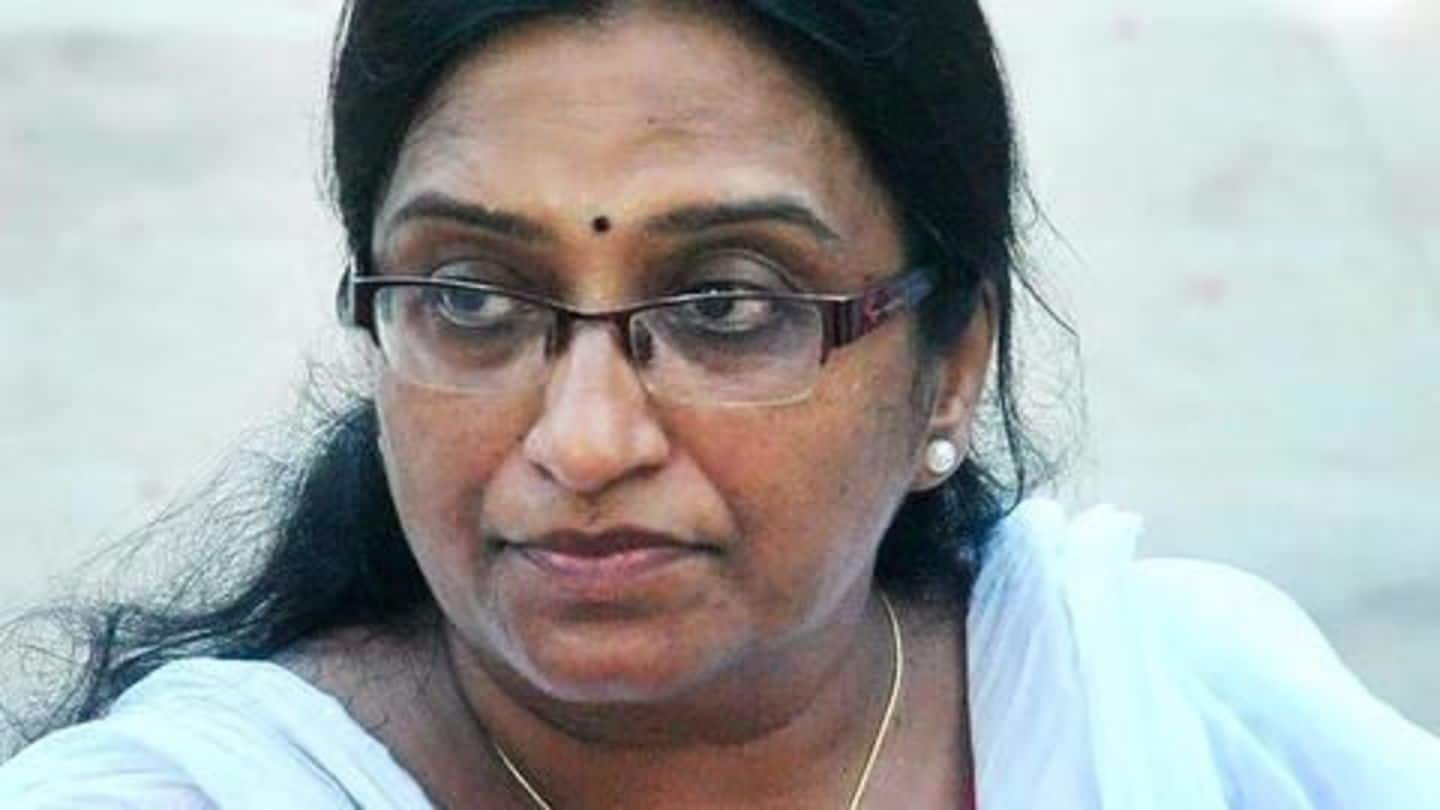 Police officer Geeta Johri who investigated the Sohrabuddin fake encounter case has been appointed Gujarat's DGP, the first woman to lead the police force. Johri was chargesheeted by the CBI but was not arrested as the state did not sanction her prosecution. She has replaced former DGP PP Pandey. Speaking to the media, Johri said "I will assume office immediately."
Geeta Johri was a 1982 batch IPS officer and was Gujarat's first female IPS officer. She was catapulted to fame in 1992 when she raided mafia don Abdul Latif's den in Popatiawad at Dariapur and arrested his gunman Sharif Khan. She has worked on several high-profile cases in the state, including the Godhra riots investigation, the Sohrabuddin fake encounter case, etc.
Sohrabuddin Anwarhussain Sheikh was a gangster in Gujarat, involved in many crimes such as extortion, arms smuggling and murder. The police claimed that Sheikh was affiliated with the Lashkar-e-Taiba (LeT). On 23rd November, 2005, Gujarat Police along with its Anti-Terror Squad (ATS), stopped a bus in which Sohrabuddin and his wife were traveling. Sohrabuddin was killed 3 days later in an alleged staged encounter.
Controversy follows Johri
The CBI, who eventually took over the Sohrabuddin encounter probe alleged that Johri purposely delayed the probe, and even chargesheeted her. The CBI also alleged that Johri fudged the post-Godhra probe as part of the SIT. The CBI alleged that Johri was also involved in destroying evidence in the Tulsiram Prajapati fake encounter case.
Prashant Bhushan lambasts move
Swaraj Abhiyan founder Prashant Bhushan condemned the move, saying "Geeta Johri was ordered by SC to be removed from Guj genocide SIT, because of serious charges. Seems Guj doesn't want upright officer as DGP."