4 Indians in Fortune's list of influential people under 40
4 Indians in Fortune's list of influential people under 40
Written by
Pallabi C Samal
Jul 27, 2018, 12:16 pm
4 min read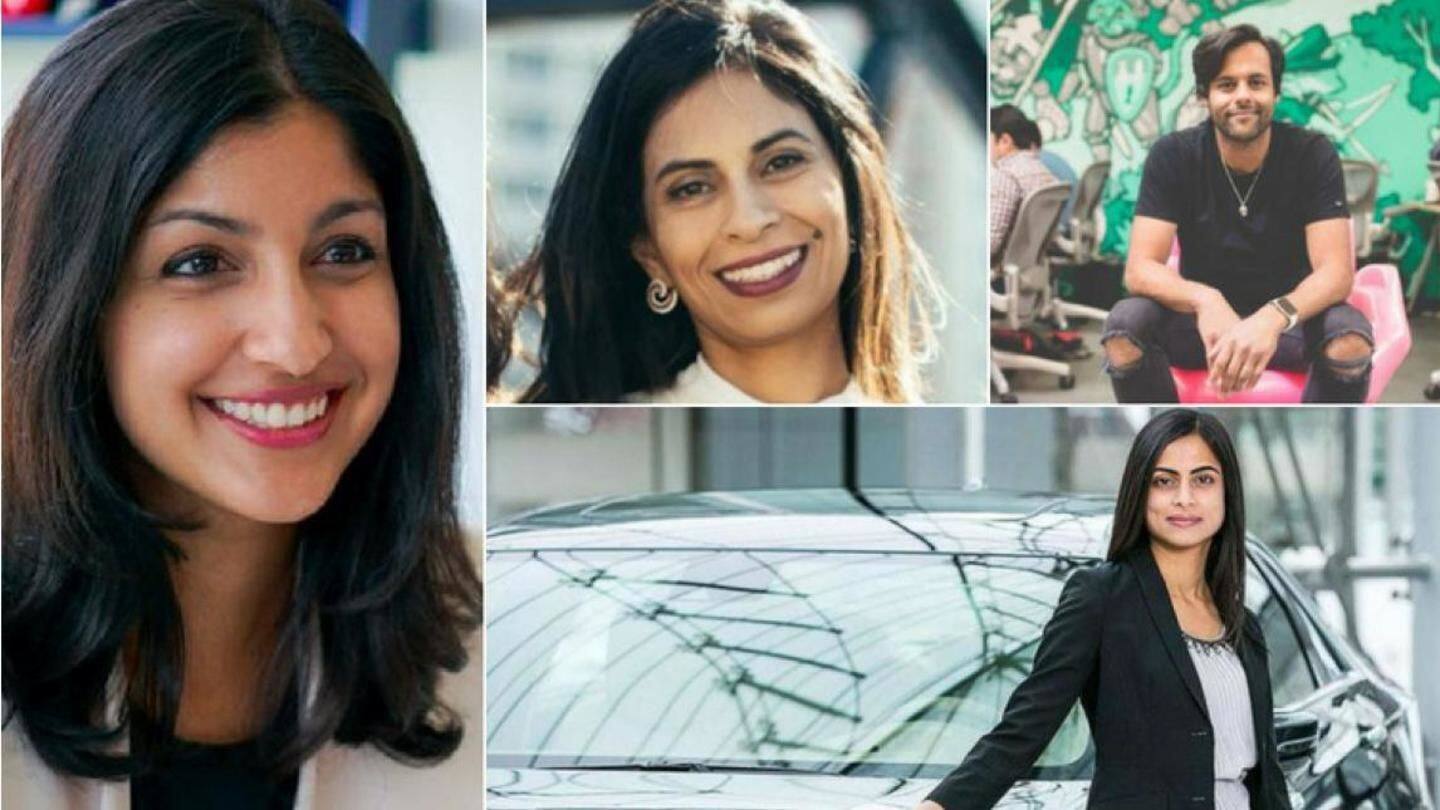 The recently-declared "Fortune's 40 of the most influential and inspiring young people in business under the age of 40" has brought India enough reason to cheer. After all, four people of Indian-origin, including three women, have made it to the list. General Motors CFO, Dhivya Suryadevara and Vimeo CEO Anjali Sud are the likes who have made India proud.
Dhivya Suryadevara: General Motors CFO
Making a name in a list that's being led by Instagram co-founder and CEO Kevin Systrom and Facebook founder Mark Zuckerberg is no rare feat. But Dhivya's name at 4th rank isn't a surprise. After all, she made history by being the first female CFO in the lineage of the 110-year-old automobile giant, General Motors. The Chennai-born, however, didn't have it easy.
M.Com from Madras University, MBA from Harvard Business School
She and her siblings were single-handedly brought up by their determined mother. She pushed Dhivya to complete M.Com from a Madras varsity, before heading to the US at the age of 22 to pursue MBA from Harvard Business School. Eventually, she started interning at the World Bank and got jobs in prominent companies like UBS and PricewaterhouseCoopers, before joining Detroit-based General Motors in 2005.
34-year-old Anjali Sud, the current Vimeo CEO, comes next at 14th place. She's also the youngest CEO of NYC-headquartered IAC (InterActiveCorp) company, which owns over 150 brands across 100 countries, mostly in the media and online space. She attributes this to the struggle she had to undergo from the age of 14, when she left Michigan to be in a boarding school in Massachusetts.
Many companies rejected this Wharton School of Business grad
While studying at the Wharton School of Business, under University of Pennsylvania, she was rejected by many investment banks citing she "didn't have the personality to be a banker." Ignoring every low point, she joined a small firm, Sagent Advisors. Eventually she studied at Harvard and worked in Amazon, before joining the video-sharing platform Vimeo. Today she's the CEO of the company.
Baiju Bhatt: Robinhood co-founder
Next up in the line is 33-year-old Baiju Bhatt at the 24th place. The second-generation American co-founded stock brokerage service Robinhood, which allows "users trade public stocks from their mobile devices without paying a commission or maintaining a minimum balance." The then 27-year-old Bhatt and his Stanford University friend Vlad Tenev launched Robinhood during the economic recession. An intelligent move, indeed!
His company's current valuation is around $6 billion
His company clicked and there was no looking back for the duo. Today his company's valuation is around $6bn, up from $1.3bn last year. Bhatt grew up in the small town of Poquoson in Virginia. He is the only child and son of two immigrants, whose parents moved to the US after his father got through a PhD program at University of Huntsville, Alabama.
Anu Duggal: Female Founders Fund founder
At 32nd position, Anu Duggal's company is all for women's empowerment. Having launched the Female Founders Fund (or 'F Cubed,' in short) in 2014, 39-year-old Duggal's goal is "really to prove that you can invest in a portfolio comprised of 100% female founders and deliver great returns to your investors." The MBA-holder from the London Business School has surely proved her goal.
Her company has over 70 enterprises in its kitty
Her seed-stage venture fund invests in female-led technology companies. Initially, she had raised $5 mil, but by this May, she sealed it with $27 mil for her second early-stage fund, "with a roster of limited partners including philanthropist Melinda Gates". Her company has over 70 enterprises in its kitty including Shine, Zola, Rent the Runway, Peanut and Thrive Global. Thanks for making India proud!