#MeToo: Akbar records statement, says Ramani called him 'talented predator'
#MeToo: Akbar records statement, says Ramani called him 'talented predator'
Oct 31, 2018, 01:25 pm
3 min read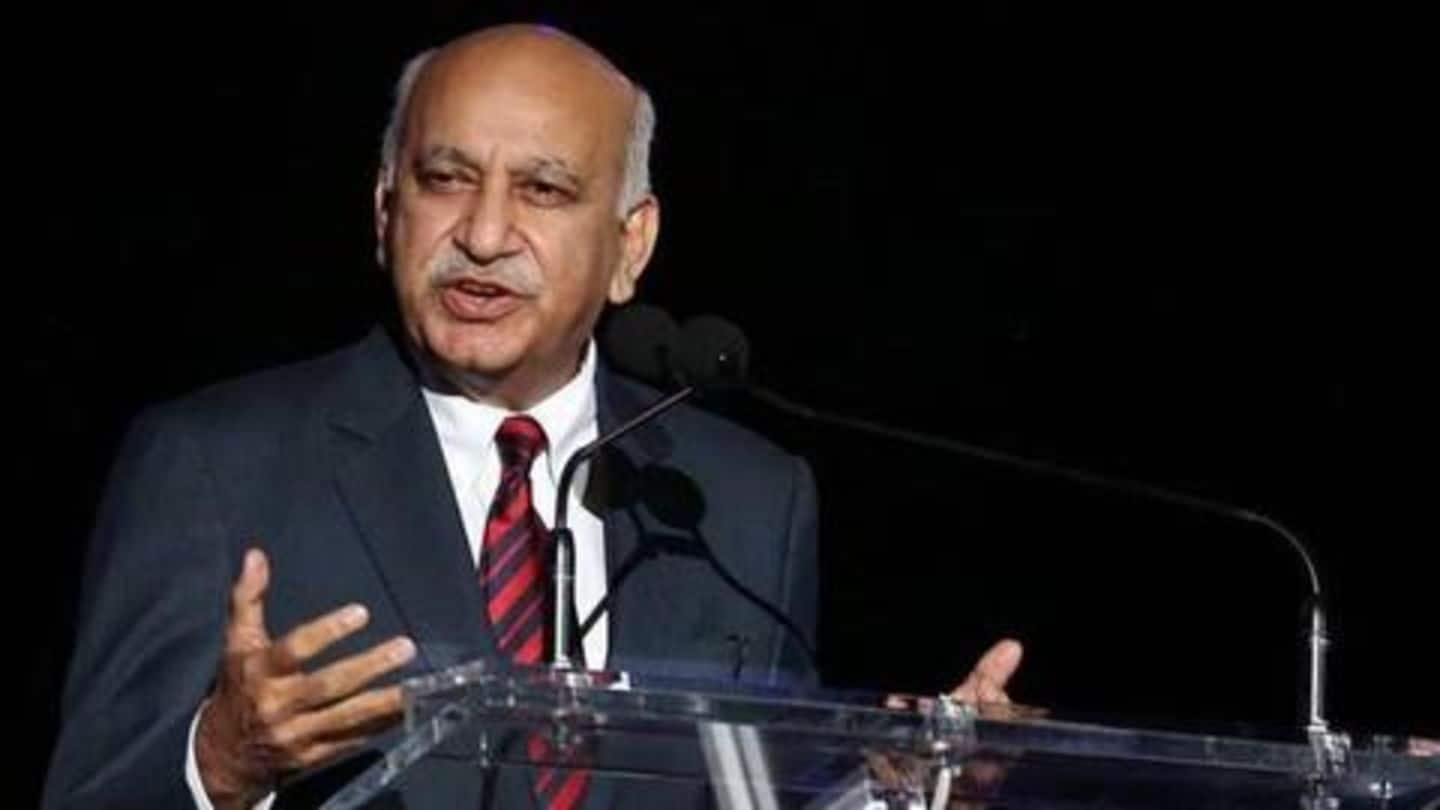 On Wednesday, former MoS of External Affairs, MJ Akbar recorded his statement in Delhi's Patiala House court in connection to defamation suit he filed against journalist Priya Ramani. Akbar began his testimony by telling the court about his career as a celebrated journalist before he ventured into politics. Notably, the court has fixed November 12 as the next hearing date. The witnesses will record their statements then.
Akbar said offending part was being called 'talented predator'
Akbar told the court the content of the Vogue article was offending. He said the worst part was when she called him a 'talented predator' and 'expert in so-and-so'. He said when the article was published first (it was published in 2017), his name was omitted. "When she was asked about it, she said it was because I had done nothing," Akbar added.
Akbar tells court when he learned of tweets
I've filed criminal defamation complaint against Priya Ramani for a series of tweets that she published. First one came to my notice on my return from my official tour. The tweet had a link to an article in a magazine called vogue: MJ Akbar in Delhi's Patiala House Court. #MeToo pic.twitter.com/o4RTcAwc8A

— ANI (@ANI) October 31, 2018
Backstory: What happened in court earlier this month
Earlier, in the court of Additional Chief Metropolitan Magistrate Samar Vishal, Akbar was represented by lawyer Geeta Luthra. Luthra said the tweets Ramani posted were defamatory. Another lawyer of Akbar, Sandeep Kapur, said the tweets were picked by various media houses which tarnished the image of the journalist-turned-politician. "I take cognizance of the offense under section 500 of the IPC," the judge had said.
When #MeToo hit India, Ramani named Akbar as her harasser
Notably, Ramani was the first one to name Akbar when the #MeToo movement struck India a few weeks ago. Sharing an article she wrote for Vogue, which was about creepy bosses, Ramani wrote the senior she was referring to was Akbar. After this, many women, who worked under the erstwhile celebrated journalist, came forward to narrate how he assaulted them years ago.
Many women said #MeToo, narrated stories of harassment
Showing solidarity towards each other, women shared their horrifying stories. Journalist Tushita Patel revealed Akbar kissed her after calling her to discuss pages, Ghazala Wahab was forced to quit her job at Asian Age as she couldn't take his harassment anymore, and Majlie de Puy Kamp was an intern when Akbar assaulted her. With each passing day, more stories were revealed.
After denying charges, Akbar finally stepped down from Cabinet
When the allegations surfaced, Akbar was in Nigeria on a diplomatic visit. While many demanded his resignation, he denied the charges and said he would take a legal route. Then he resigned on October 17, saying it is appropriate for him to step down and face 'false accusations' in a personal capacity.