Day after electoral wins, BJP red-faced over MLA's 'Kohli-is-unpatriotic' comments
Day after electoral wins, BJP red-faced over MLA's 'Kohli-is-unpatriotic' comments
Dec 20, 2017, 12:52 pm
2 min read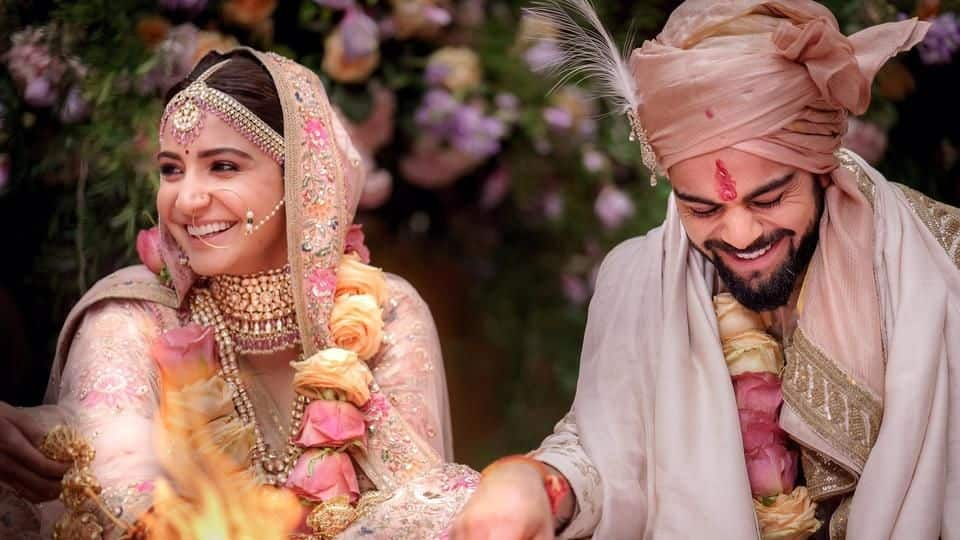 On December 18, the BJP celebrated wins in two states, confining the Congress to just four states. The next day, it was left red-faced after one of its MLAs questioned Indian skipper Virat Kohli and actor Anushka Sharma's patriotism. The reason? They had married in Italy, not India. BJP leader S. Prakash has now said the MLA "has no right to tarnish BJP's image".
'Ram, Krishna, Yudhisthir married here, why couldn't Kohli?'
According to The Hindu, MLA Panna Lal Shakya was speaking at the inauguration of a Skill India Center in Guna. "Virat earned money in India...but didn't find any place to marry here. Is Hindustan untouchable?" he asked. "Lord Rama, Krishna, Vikramaditya, Yudhishthir got married here....Kohli earned here and spent billions there (Italy)...(he) doesn't have respect for India. This proves he is not a patriot."
'MLA has no right to tarnish BJP's image'
Responding to the comments, BJP leader S Prakash said it is not Shakya's place to question Kohli and Sharma's patriotism. "It is (Kohli and Sharma's) choice to marry wherever they want. The MLA who has made this statement has no right to tarnish the image of the BJP and I hope he mends his way."
Meanwhile, the power couple returns after a "heavenly" honeymoon
Meanwhile, Kohli and Sharma, who had an intimate wedding in Tuscany on December 11, landed in Delhi yesterday after a "heavenly" honeymoon in Finland. The power couple, which has a combined Twitter and Instagram following of 56.6mn and a net worth of over Rs. 600cr, will host two receptions on December 21 and 26 for family, friends and the industry.