5 most haunted places in Mumbai for a hair-raising outing
5 most haunted places in Mumbai for a hair-raising outing
Sep 06, 2018, 12:52 am
3 min read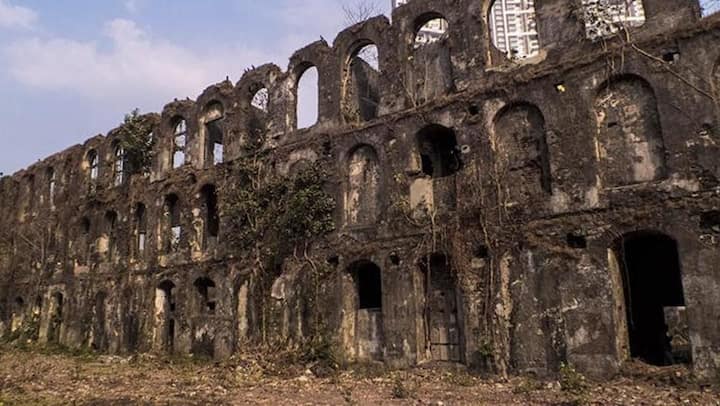 If you're a fan of unconventional travel outings, and don't mind a couple of mouthless screams, unaccounted sounds, and mysterious entities around you, then heading to a haunted place is something you should try. And if you live in Mumbai, know that the city has no dearth of such places. Here are 5 most haunted places in Mumbai for a hair-raising outing.
The place can give anyone chills down the spine
Set up in 1870, Mukesh Mills, once a thriving mill in Mumbai's Colaba, today stands as a wasted ruin- spooky enough, just by the looks of it. The place has served as one of Bollywood's favorite shoot locations, but it sure doesn't play a great host to its visitors. On more occasions than one, film crew members have witnessed mysterious shadows and heard strange sounds.
The location featured in most of Mumbai's haunted stories
Although a drive through Aarey Milk Colony Road can be quite refreshing, most drivers and auto-rickshaw owners would refrain from heading there after sunset. It's because, many residents and by-passers claimed to have encountered a mysterious lady with a kid in hand, asking for lift during night time. And, once you give her the lift, she suddenly disappears, leaving behind a frightening yowl.
The haunted D'souza Chawl in Mahim
Like many other chawls of Mumbai, the D'souza chawl in Mahim was just another regular chawl, but only before the death of an old woman resident, who died after falling into an open well. Ever since, it is rumored that the spirit of the lady roams the streets of the area at nights. However, no one has ever reported getting harmed by her.
The creepily haunting Marve and Madh Island Road
Legend has it that a bride was once killed on Island road, on her wedding night, and dumped in the adjoining mangrove forests. Today, it is believed that her spirit still roams around, and asks drivers and by-passers for help. Many people have 'seen' the ghost, and the road has even witnessed a large number of accidents as well.
The haunted story of the 500-year-old St John Church
St John, the Baptist Church in Andheri, is said to have been built by an Armenian family more than 500 years ago. As of today, the dilapidated church structure gets a bad rep as it was once haunted by the ghost of a young bride, who'd often frighten the churchgoers. The locals even arranged an exorcism ceremony, which was reportedly disturbed by the spirit.