#Elections2019: Mukesh Ambani supports Congress candidate from Mumbai South
#Elections2019: Mukesh Ambani supports Congress candidate from Mumbai South
Written by
Ramya Patelkhana
Apr 18, 2019, 06:57 pm
2 min read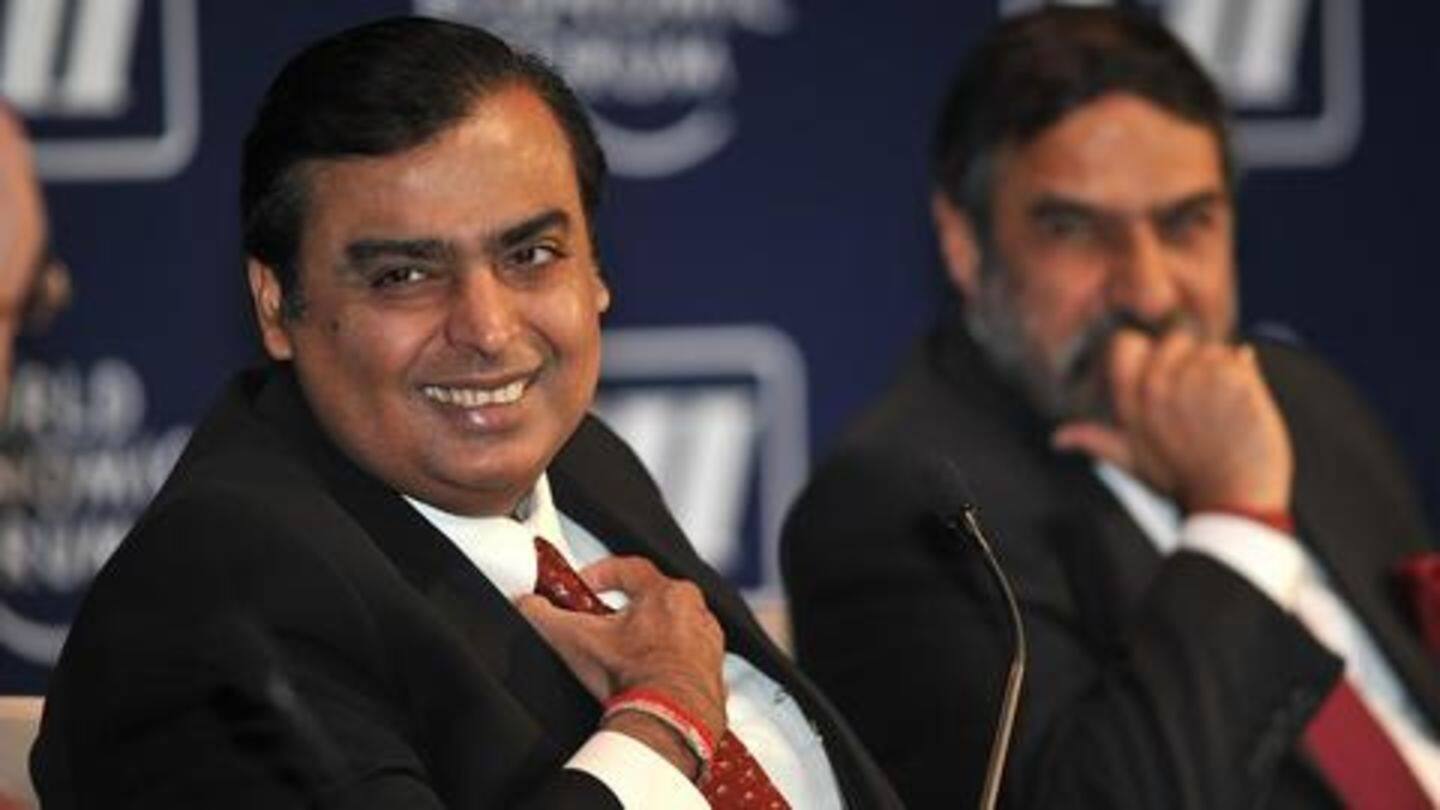 In a video released by Congress's Lok Sabha candidate from Mumbai South constituency Milind Deora, Mukesh Ambani was seen promoting the Congress leader. It's very rare of him to endorse any political candidate. He seems to have decided to take sides openly, placing himself on the opposite side from his brother Anil Ambani who is always targeted by Congress President Rahul Gandhi. Here's more.
Milind is the man for South Mumbai, says Ambani
"Milind is the man for South Mumbai... Milind has in-depth knowledge of social, economic and cultural eco-system of the South Bombay constituency," says Mukesh Ambani in the video tweeted by Deora. Deora says, "From small shopkeepers to large industrialists- for everyone, South Mumbai means business. We need to bring businesses back to Mumbai and make job creation for our youth a top priority."
Here's the video posted by Milind Deora on Twitter
Here's what Deora said on being endorsed by Ambani, Kotak
"I knew that (Ambani's) endorsement or Uday Kotak's endorsement would get more attention than others but I'm very proud," said Deora. "I'm equally proud...I'm being endorsed by paanwalas, by small traders, by an important industry in this area by the way called MAASMA... That's something you will have to ask him why he felt I'm the right person for South Mumbai," he added.
Overpriced Rafale jets deal to help Anil Ambani: Rahul Gandhi
Mukesh Ambani's endorsement of Congress's Deora comes as a surprise with Rahul Gandhi targeting his brother Anil Ambani. Rahul alleges PM Modi settled for an overpriced Rafale jets deal to help Anil Ambani secure an offset deal from Rafale-manufacturer Dassault. Last month, Mukesh Ambani bailed out Anil Ambani, rescuing him from a possible jail term buy paying off Rs. 458,77cr in dues to Ericsson.
Voting in Mumbai South on 29 April
The 2019 General Election is scheduled to take place between 11 April and 19 May this year. Mumbai South goes to polls on 29 April. The results will be announced on 23 May.