Mumbai: Pre-monsoon showers bring relief from humidity, but claim three-lives
Mumbai: Pre-monsoon showers bring relief from humidity, but claim three-lives
Jun 03, 2018, 09:22 am
2 min read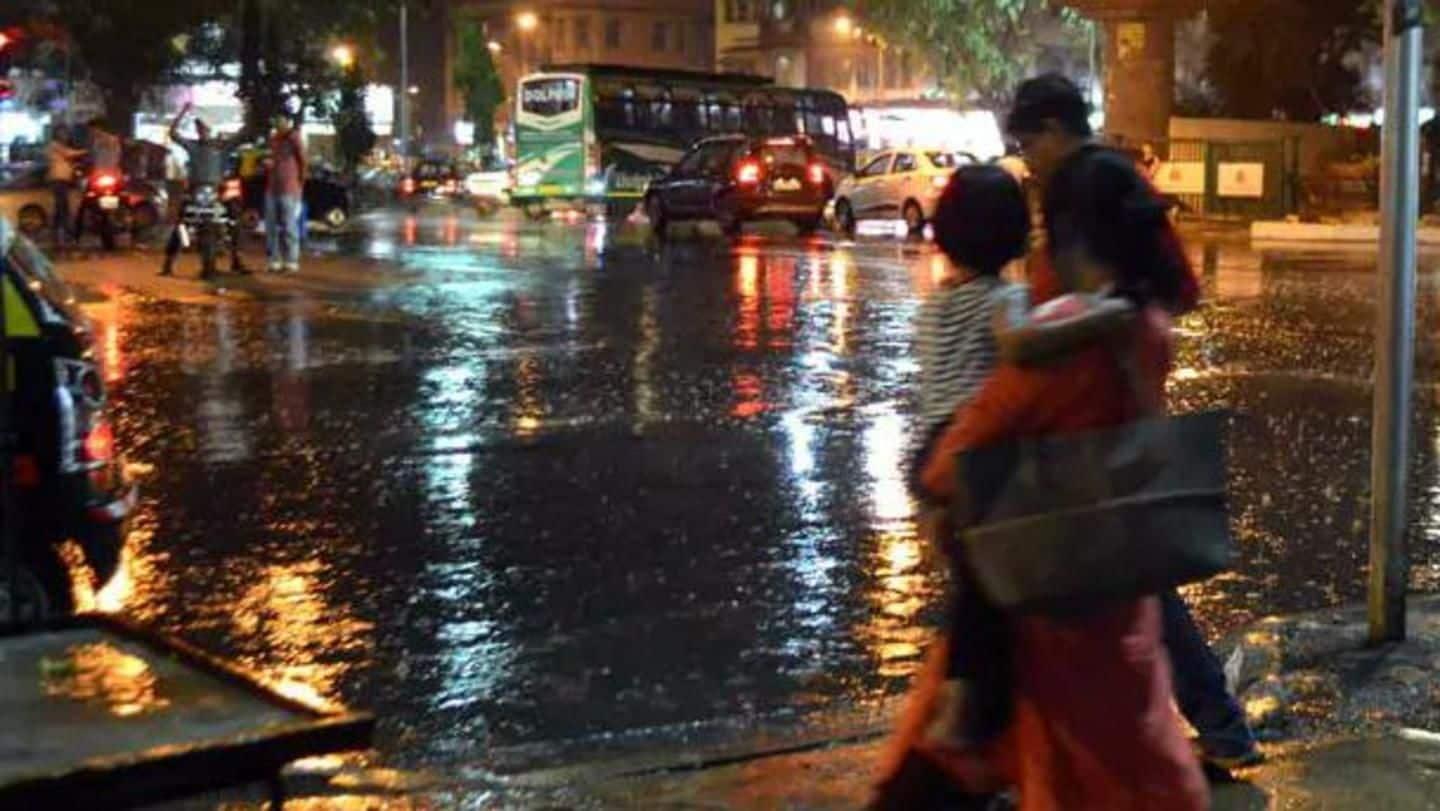 The Mumbai Metropolitan Region (MMR) experienced its first shower of the season on Saturday evening. Though they brought much-needed relief from humidity, three people died by electrocution. The traffic, local trains and flight services were severely hit. Terming them 'pre-monsoon showers,' the IMD said residents can expect more such showers in the next three days. Officials have also hinted at an early monsoon.
Here's why Mumbai experienced untimely rains on Saturday
According to IMD, the tall clouds were formed due to excessive land heating in the past few days, that lead to showers. In South Mumbai, the day-temperature was recorded at 35 degrees Celsius, a little over normal, which fell drastically to 26 degrees Celsius in the evening. While rains accompanied by gusty winds lashed parts of Thane, light rain was reported from suburban areas.
However, rains hit normal life disrupting traffic, train, flight services
The rains led to waterlogging that resulted in traffic jams in the city. Between Bhayandar and Virar railway stations, a local train was halted due to overhead wire tripping. Train services between Goregaon and Borivali, and Vile Parle and Andheri were also hit. The runway of Chhatrapati Shivaji Airport was briefly shut down. Three flights were diverted and operations delayed by forty minutes.
Thunderstorm turns tragic too, three die due to electrocution
32-year-old Anil Yadav and 9-year-old Zara Yunus Khan lost their lives after coming in contact with live wires in Khindipada of Bhandup West area. In Bhandup East, Om Fadtare, 23, also died due to electrocution. Two boys had to be rescued from a nullah in Malvani. All civic and disaster units in Mumbai stayed on high alert to tackle emergencies.
Meanwhile, Mumbaikars rejoice in first spell of rain
Stay safe, Mumbai: These tips will surely help
Since the IMD has spoken about recurring thunderstorms, it is advisable to stay indoors during lightning and thunder. Even after the thunderstorm has passed, wait for at least half an hour before stepping out. A little attentiveness can avert major tragedies.