2-year-old brutally murdered over Rs. 10,000 'loan'. Cry India, cry!
2-year-old brutally murdered over Rs. 10,000 'loan'. Cry India, cry!
Jun 08, 2019, 12:57 pm
3 min read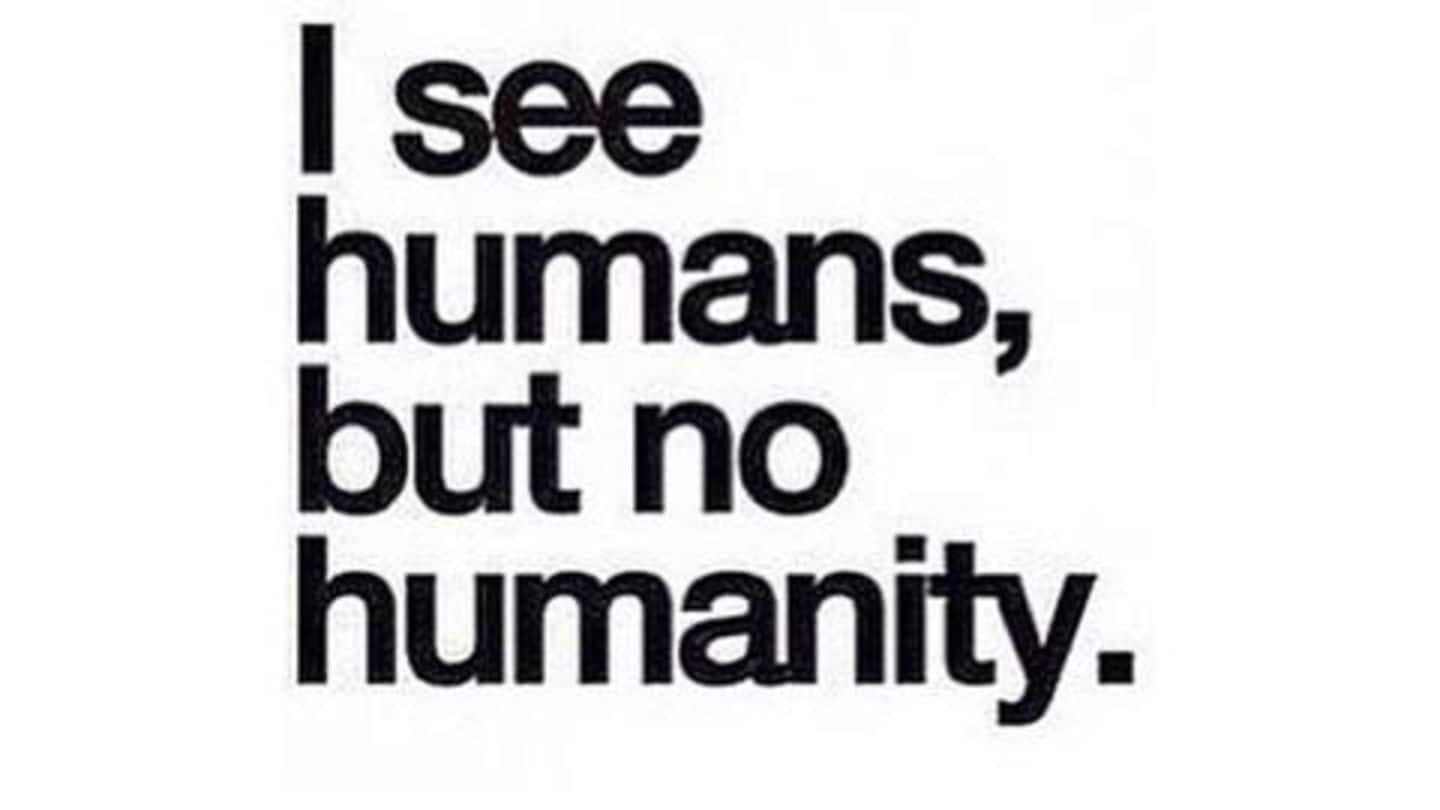 India is outraged over the murder of a two-and-a-half-year-old girl. And why shouldn't we? We have clearly fallen off the rails and humanity is long dead. The innocent kid of Aligarh was murdered over a petty sum of Rs. 10,000. Given the dastardly crime and sentiments attached to it, police said the case will be probed under National Security Act (NSA). But will her killers be punished? We sincerely hope so.
Killers broke the child's leg, pulled her arm off
It all started on May 31, when the toddler went missing, prompting her parents to file a police complaint. Two days later, she was found in a dumpster by stray dogs. The dumping ground was just 50-60 meters away from her house. The child's body was mutilated and her leg was reportedly broken. By the time, her body was found, it was badly decomposed.
Accused killed girl after he was apparently "humiliated"
The sickening crime got the attention of police who started an investigation. Soon, the primary accused Zahid and Aslam were arrested. The kid's father told police that Zahid owed him Rs. 10,000. When he failed to return the money, they both got into an argument. He had threatened the child's father with "dire consequences" for humiliating him.
Meanwhile, police ruled out the possibility of a rape
After shocking details of the murder surfaced, some people claimed the victim was raped. But the police ruled out that possibility after going through the post-mortem report. "In the post-mortem report, there was no sign of any kind of sexual assault. No trace of acid was found, and contrary to what some social media posts claim, her eyes were not gouged out," said Aligarh SSP Akash Kulhary.
Zahid confessed to killing the girl: Kulhary
"The victim's father informed us that recently he had a heated argument with local resident Zahid over Rs. 10,000 that Zahid owed him. Later Zahid was arrested and he confessed to killing the girl with the help of one Aslam," SSP Kulhary said.
Leaders across party lines condemned the crime unanimously
Political leaders also joined the chorus and expressed shock over the incident. Congress' Priyanka Gandhi Vadra called the murder "inhumane" and tweeted, "I cannot even begin to imagine the pain her parents must feel. What has become of us?" Separately, Shiv Sena's Priyanka Chaturvedi tweeted, "How despicable a human the accused must be to have done something as heinous to her."
Notably, Bollywood celebrities also sought punishment for accused
On Twitter, a hashtag demanding justice for the victim garnered more than 17,000 responses. Bollywood actors like Abhishek Bachchan, Twinkle Khanna, and Ayushmann Khurrana, urged the government to take strict action against the murderers. The murder made everyone feel sick.
Case will now be investigated under stringent NSA
Sexual assault, notwithstanding, the murder is enough to shake sane minds. Understanding that the country is angry over the crime, the police have taken steps to ensure justice isn't denied. "We are proceeding with it as an NSA case, we will try to get it to a fast track court," Kulhary said on Thursday. He added five officials were suspended over laxity.