Slamming 'protesters', Nitish says they don't care about girls' safety
Slamming 'protesters', Nitish says they don't care about girls' safety
Written by
Shalini Ojha
(PTI desk)
Aug 06, 2018, 07:06 pm
2 min read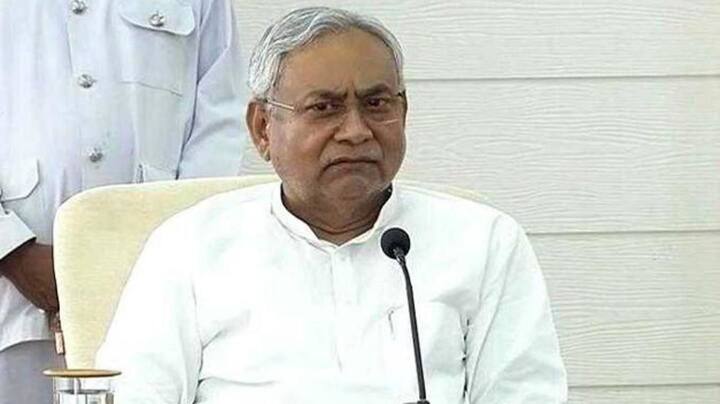 Bihar Chief Minister, Nitish Kumar launched a scathing attack on the Opposition and said those who protested at Jantar Mantar didn't care about girls' safety and that they should look at themselves first. Kumar's comments were aimed at leaders Tejashwi Yadav, Rahul Gandhi, and others who protested against the Muzaffarpur rape case in the capital. The CM reiterated that guilty won't be spared.
Look within yourselves, Kumar's suggestion to leaders
The CM said those who protested should remember what they said about women in the past. He went on to say they don't want to fight corruption but stay in power. "I don't feel that the politicians who are protesting are concerned about the girls who have been sexually assaulted in Muzaffarpur, they just want to change the debate," he added.
Why would we use NGO? Kumar speaks about future
The government plans to stop funding of NGO tasked with taking care of these homes. "The government should spend money to build houses and hire people to take care of these children," Kumar said. Speaking about other cases of abuse in these homes, Kumar said the CBI should investigate the case, and Patna High Court should monitor it.
Meanwhile, officials and staff members were suspended
Addressing the demand of resignation of Manju Verma, Social Welfare Minister, Kumar said, "Why is this issue being raised only now. We had called her (Manju) and she denied any involvement." Notably, the government suspended 23 officials and six staff members on Sunday for negligence, and not submitting the reports of sexual abuse. An audit by TISS brought to attention the horror meted on minors.