NASA finds Chandrayaan-2 lander's crash site with Chennai engineer's help
NASA finds Chandrayaan-2 lander's crash site with Chennai engineer's help
Written by
Siddhant Pandey
Dec 03, 2019, 10:17 am
2 min read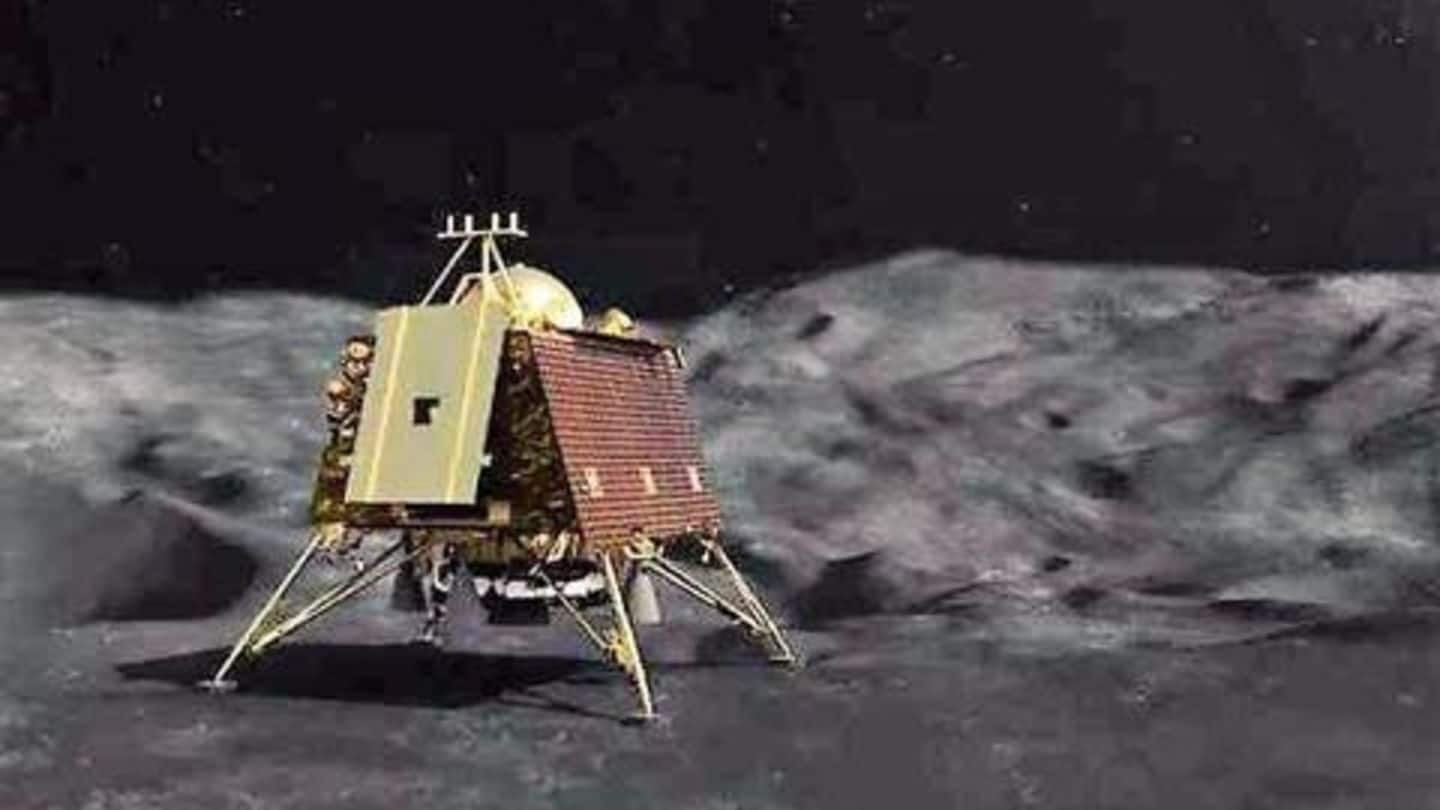 Almost three months after the Chandrayaan-2's Vikram lander crashed on the moon, NASA has found the lander's debris on the lunar surface. The US space agency has credited a Chennai-based engineer, Shanmuga Subramanian (33), who compared before and after images and contacted NASA's Lunar Reconnaissance Orbiter (LRO) project after spotting a possible impact site. Here are more details.
Techie approached NASA after identifying debris from before/after pictures
On September 26, NASA released a mosaic image of the site, taken on September 17, asking people to compare it to images of the same area before the Vikram lander's crash. Subramanian contacted the LRO project with positive identification of debris, following which, the LRO team confirmed the discovery. NASA found that impact site at 70.8810°S, 22.7840°E, 834 m elevation on the lunar surface.
Vikram lander has been found, announced NASA on Tuesday
'Debris first located by Subramanian 750m northwest of crash site'
"The debris first located by Subramanian is about 750 meters northwest of the main crash site and was a single bright pixel identification," NASA said in a statement. "The three largest pieces of debris are each about 2x2 pixels and cast a one-pixel shadow."
Subramanian compared two images side-by-side on two laptops
Notably, Subramanian told AFP, "I had a side-by-side comparison of those two images on two of my laptops... on one side there was the old image, and another side there was the new image released by NASA," adding that he was helped by fellow Twitter and Reddit users. "It was quite hard, but (I) spent some effort," he added.
What had happened to the Vikram lander?
To recall, the Indian Space Research Organization (ISRO) attempted a soft-landing of Vikram, which housed the Pragyaan rover, on September 7. However, the landing went off-script and Vikram hard-landed 500 meters of the targeted site instead. ISRO lost contact with Vikram and even after the space agency's chief K Sivan announced that they had found the contraption, they failed to re-establish contact with it.
Chandrayaan-2 mission launched from Sriharikota on July 22
ISRO had kicked-off its Chandrayaan-2 mission from the Satish Dhawan Space Center in Sriharikota, on the back of a GSLV Mark III rocket on July 22. The launch was initially scheduled for July 15, but had to be put off by a week after facing a technical glitch. While Vikram failed, the Chandrayaan-2 orbiter will stay in the lunar orbit for seven years.