Meghalaya: Second body spotted 280ft inside flooded mine
Meghalaya: Second body spotted 280ft inside flooded mine
Written by
Shiladitya Ray
Jan 26, 2019, 03:13 pm
3 min read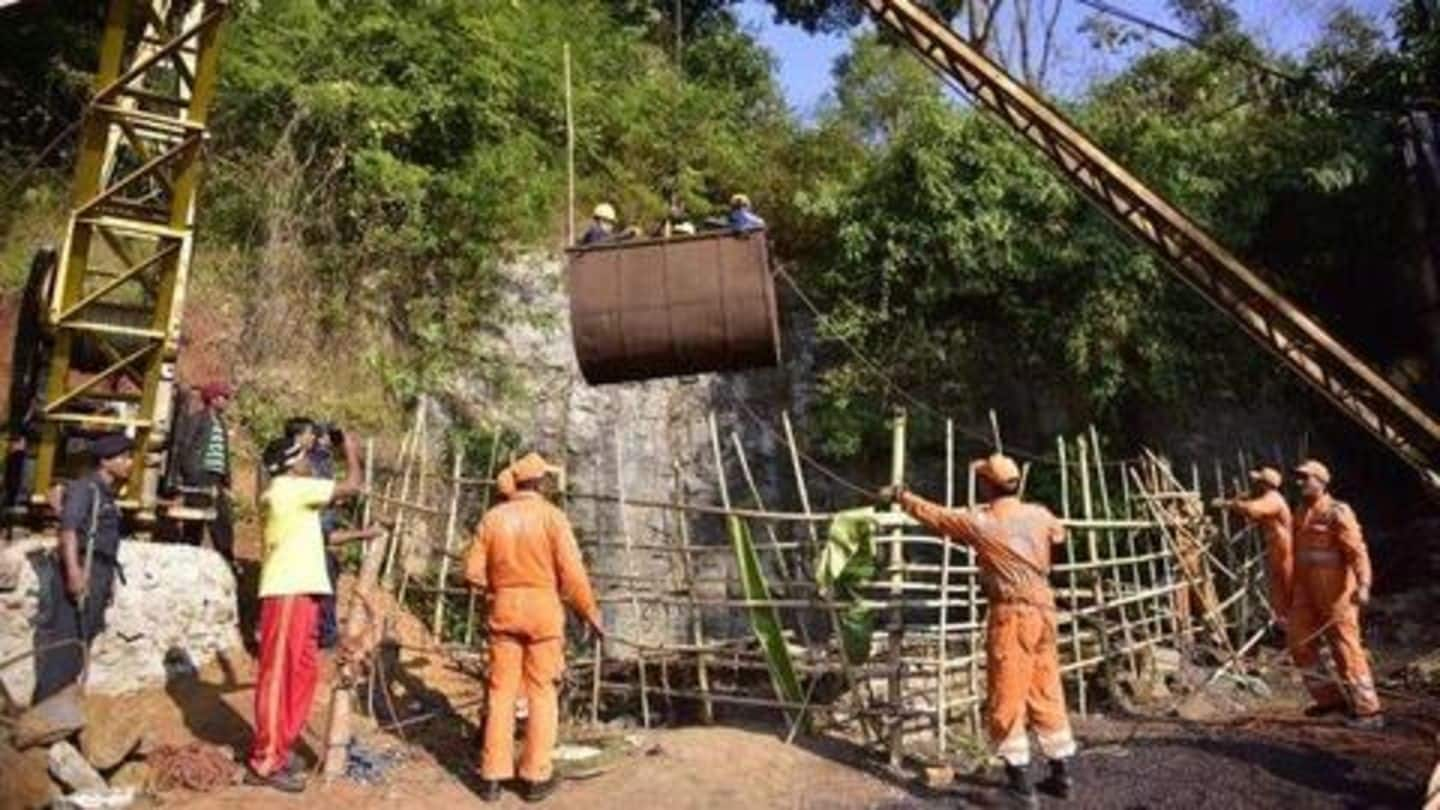 On Saturday, an Indian Navy diving team found the body of another miner 280ft inside the flooded rat hole coal mine near Ksan village in Meghalaya. The development comes a couple of days after the diving team fished out the first body from the mine, where 15 miners have been trapped since December 13. Here are the details.
The first body was recovered on January 24
After over a month of rescue efforts, the body of one miner was spotted by Indian Navy divers on January 17. Finally, after a week of trying to fish the body out of the flooded mine, the body was recovered on January 24. It was then identified as belonging to 30-year-old Amir Hussain from Assam's Chirang district. He is survived by his mother, wife, and three young children.
The second body is yet to be fished out
The second body was spotted at around 3am on Saturday morning by one of the Indian Navy's underwater remotely operated vehicles (ROVs). At the time of writing, the body had still not been recovered, and it is unclear when it will be fished out. Meanwhile, families of four of the miners have asked the rescue team to recover the bodies so that last rites can be performed.
Skeletons, too, have been spotted inside the mine
Apart from the two bodies, search operations have also led to the discovery of spades and a wooden cart. Additionally, skeletons, too, have been spotted inside the mine, but it is unclear if they belong to the trapped miners. Officials say that the water inside the mine has high sulphur content, which can lead to bodies decomposing really fast.
Backstory: What led to the disaster
The mine in question is located in Meghalaya's East Jaintia Hills district, near the Lytein river in Ksan village. Reportedly, the miners started work on the illegal mine on December 11, and got trapped on December 13 when water from the Lytein river gushed in and flooded the mine. It's believed that the miners accidentally breached an old, flooded mine, leading to the disaster.
Government apathy is to blame for the miners' fate
It should be noted here that the miners might have had a chance if the Meghalaya state government had not been apathetic in its initial response. From the very first day, rescue operations were marred by poor coordination between agencies, lack of requisite equipment, and days of delay owing to bureaucracy. Given the time that has passed, it's unlikely that anyone will survive.