United Kingdom authorities confirm Nirav Modi is in UK
United Kingdom authorities confirm Nirav Modi is in UK
Aug 20, 2018, 01:16 pm
2 min read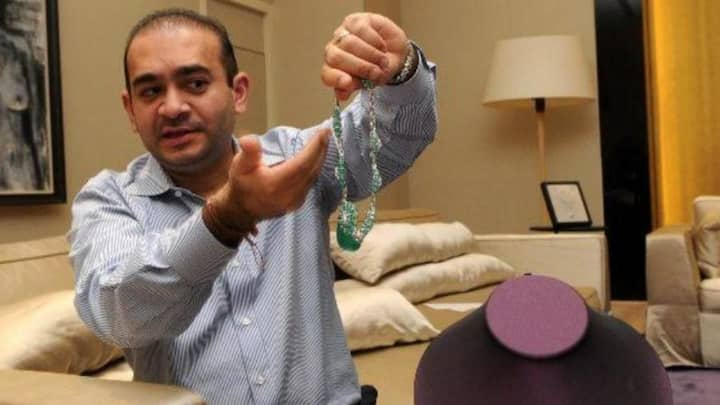 The United Kingdom authorities have confirmed that diamantaire Nirav Modi is in the UK. Further, it has been reported that the CBI has already filed a case for his extradition. Till now, Modi's location wasn't traced and it was learned that he was traveling on a revoked Indian passport. Notably, he is the prime accused in the Rs. 13,000 crore PNB fraud.
Earlier, Interpol issued red corner notice against Nirav
Earlier, the Interpol issued a red corner notice against Nirav, which gave hope to Indian authorities that they would be able to extradite him. On February 23, India revoked Modi and his uncle Mehul Choksi's passports. The foreign ministry updated the status in its database and informed CBI. Interpol then issued a 'diffusion' against Modi to keep member countries informed of wanted persons.
Meanwhile, Mehul Choksi is in Antigua
Mehul Choksi, another accused in the biggest banking fraud in India, is in Antigua. He was given the citizenship of the Caribbean country. After hue and cry, it was learned that Antiguan authorities did a comprehensive background check on him and didn't find any derogatory information against him. Choksi fled India on January 4 and took an oath of allegiance in Antigua on January 15.
The PNB fraud which shook the nation
From 2011-2017, companies of Nirav Modi and Mehul Choksi, connived with PNB officials to get loans issued fraudulently. It started with Rs. 280cr, but grew to Rs. 13,400cr, with time. By the time, PNB told people about the fraud, the two had already fled the country. Moreover, when asked to return they refused. In March, Choksi said he was busy with business.
India forms new law to crackdown economic offenders
In wake of these scams (including Vijay Mallya's), a new 'Fugitive Economic Offenders Act, 2018' was formed which stops offenders from evading legal process and fleeing the country. President Ram Nath Kovind gave his approval to the law earlier this month. It allows a special court to declare a person as a fugitive economic offender and to confiscate his property, including 'benami' ones.