Nirbhaya case: SC dismisses curative petition of convict Pawan
Nirbhaya case: SC dismisses curative petition of convict Pawan
Written by
Siddhant Pandey
Mar 02, 2020, 01:17 pm
3 min read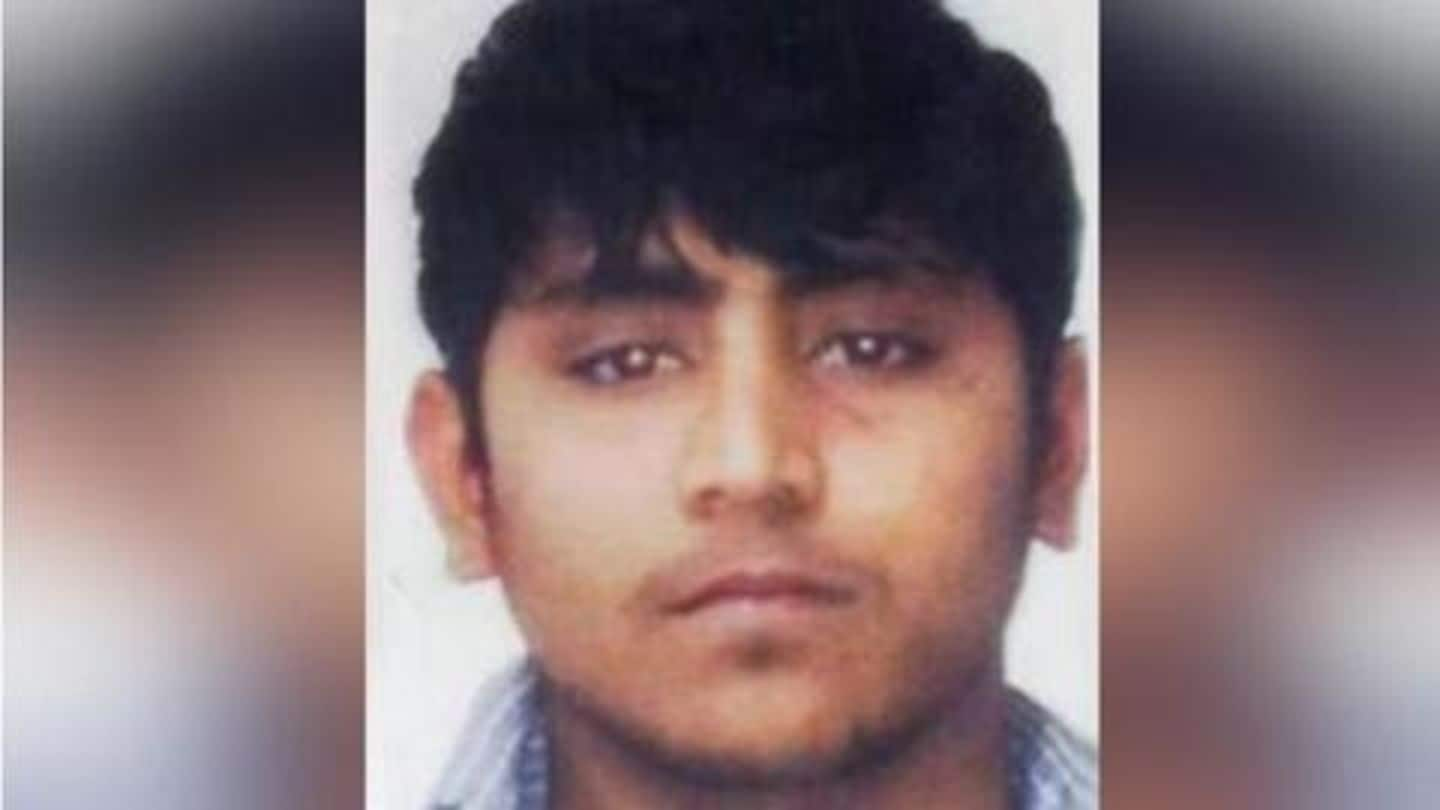 The Supreme Court on Monday dismissed the curative petition of one of the convicts in the 2012 Nirbhaya gangrape and murder case. The petition, filed by Pawan Gupta (25), had sought to commute his death sentence to life imprisonment. The development comes a day ahead of the scheduled execution of all four convicts in the case. Here are more details.
SC dismissed Pawan's curative petition; rejected stay on execution
While hearing Pawan's curative petition, a five-judge SC bench held that no ground was made out for interference, Live Law reported. Hence, the apex court dismissed the petition. The bench comprised Justices NV Ramana, Arun Mishra, Rohinton Nariman, R Banumathi, and Ashok Bhushan. The court also rejected the application for a stay on Pawan's execution, according to Bar & Bench.
Pawan had again argued his 'juvenility'
Filed by advocate AP Singh, Pawan's petition sought the commutation of his death sentence to life imprisonment on the grounds of his "juvenility." Pawan has claimed that he was a juvenile at the time of the incident and should be tried in court as such. However, earlier this year, the apex court itself had dismissed this claim.
All four convicts' curative pleas stand dismissed
With this development, the curative pleas of all four convicts stand dismissed. Pawan can reportedly still file a mercy petition before President Ram Nath Kovind. Separately, another convict, Akshay Kumar (31), has filed a second mercy petition before the President, claiming that the first plea was incomplete. A trial court on Saturday also agreed to hear the convicts' plea seeking a stay on execution.
Four convicts to be executed tomorrow at 6 am
The four convicts—Pawan, Akshay, Mukesh Kumar Singh (32), Vinay Kumar Sharma (26)—are scheduled to be hanged on March 3 at 6 am. They were initially supposed to be executed on January 22, however, the date was deferred to February 1, which too was postponed. The execution was deferred since the convicts had filed mercy and curative petitions, which the Centre claimed were "delay tactics."
Nirbhaya convicts were given 7-day deadline to exhaust legal remedies
Eventually, their execution was deferred indefinitely by a Delhi court's order in January. On February 5, the Delhi High Court directed all four convicts to exhaust all legal remedies available to them within a week's time, so as to not delay their execution.
What is the Nirbhaya rape case?
The four convicts, and two others, raped a 23-year-old student (dubbed "Nirbhaya") on a moving bus on December 16, 2012. The convicts penetrated her with iron rods, inflicting grave injuries, and the victim died two weeks later during treatment. The fifth accused, Ram Singh, allegedly committed suicide in prison in 2013. The sixth accused—a juvenile—was sent to a reformation home and was later released.