Won't be affected by media trial: SIT on Chinmayanand case
Won't be affected by media trial: SIT on Chinmayanand case
Sep 19, 2019, 09:20 pm
3 min read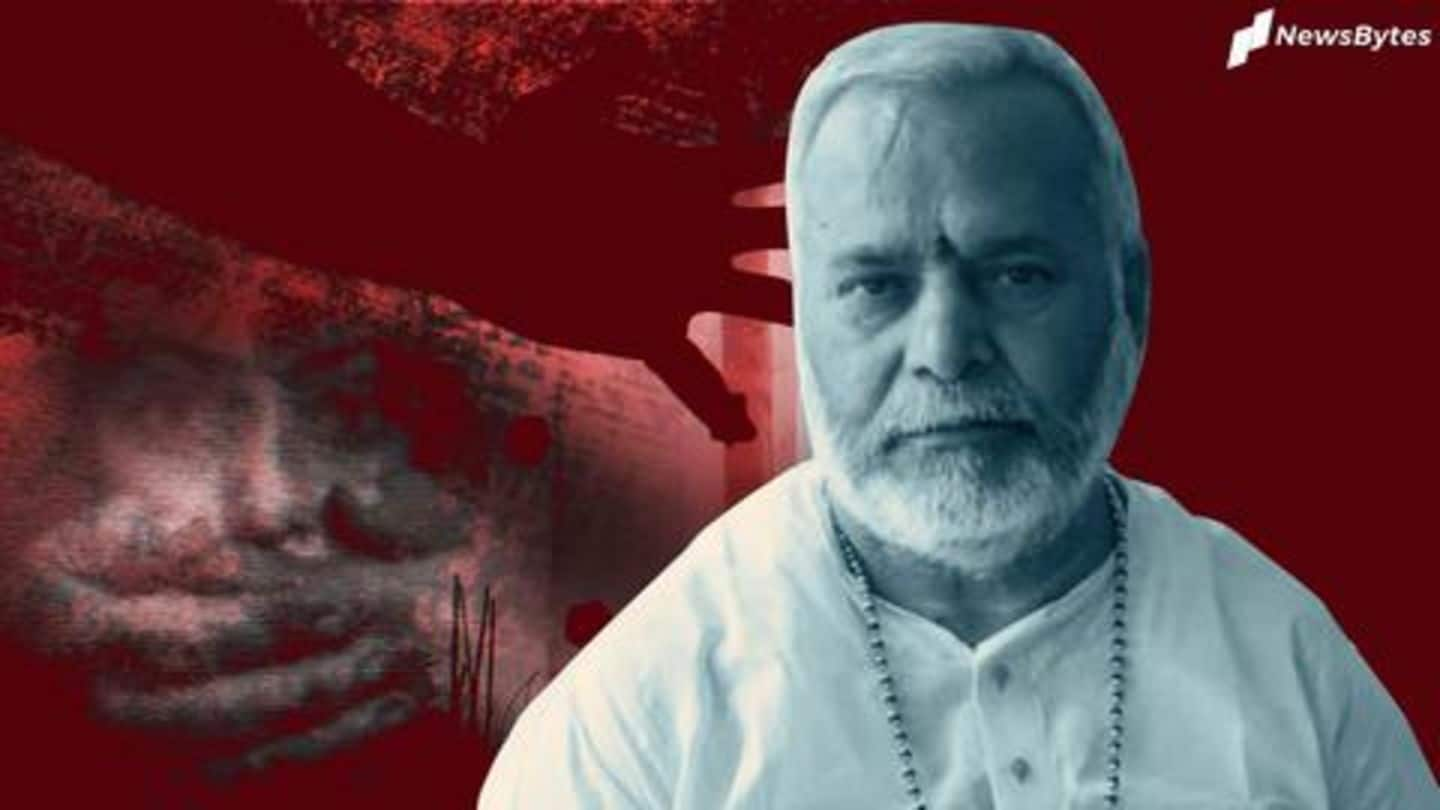 Days ago, former Union Minister Swami Chinmayanand was accused of rape. Neither has he been arrested nor been booked for the heinous crime. Despite the clear laxity, the Supreme Court-appointed Special Investigation Team (SIT) said it would not be swayed by "media trial" and will do the job at its own pace. The SIT's chief Naveen Arora asked people to "have faith".
Chinmayanand was accused of rape by 23-year-old law student
BJP leader Chinmayanand, who also holds an influential position in Shahjahanpur's SS Law College, was accused of rape by a 23-year-old law student of the same institute. She claimed he raped her for a year, filmed the abuse, and used it to blackmail her. The woman also said she wasn't satisfied with SIT's work as it failed to arrest the 72-year-old leader.
If we make mistakes, High Court will monitor us: Arora
Naturally, the delay in booking Chinmayanand for rape has raised questions on SIT's seriousness. Addressing this concern, Arora said, "We can't be swayed by a particular person or media trial to take the investigation in the wrong direction." He added, "You will have to have faith in some agency. If the investigation is going in the wrong direction, the High Court will monitor us."
"We don't need to hand out certificates to prove ourselves"
"I cannot talk about any modification to FIR. No one has been arrested till now. We have only called people for questioning. We won't change our investigation because people are raising questions. We do not need to hand out certificates to prove ourselves," he added.
Further, Arora asked both sides to stay away from media
The team's head also said the findings of the probe will be submitted to Allahabad HC. He asked both sides to not divulge details to the media as it might help the other side bolster their case. When questioned about the time being taken, Arora said they were not in any rush and the priority was to join the dots in both cases.
Angry with SIT, woman said she might end her life
Meanwhile, the student threatened to set herself on fire if the SIT didn't arrest Chinmayanand. "Despite recording my testimony under Section 164 and investigation by the agencies for over 15 days, why has not Chinmayanand been arrested," she asked. Adding that authorities want to save the accused and implicate her instead, the woman asked, "Will the authorities believe me when I attempt suicide?"
The rape accused leader has been shifted to hospital
While the student demanded his arrest, Chinmayanad's health dipped. He was admitted to a state-run hospital after he complained of uneasiness, weakness, and diarrhea. Chief Medical Superintendent Dr. MP Gangwar revealed a team of doctors is being set up and the BJP leader will be kept under observation. On Monday too, he was examined by doctors, hours after the student recorded her statement.