Bonded labor to Delhi University grad: Jharkhand boy's remarkable journey
Bonded labor to Delhi University grad: Jharkhand boy's remarkable journey
Written by
Pallabi C Samal
May 10, 2018, 10:37 pm
3 min read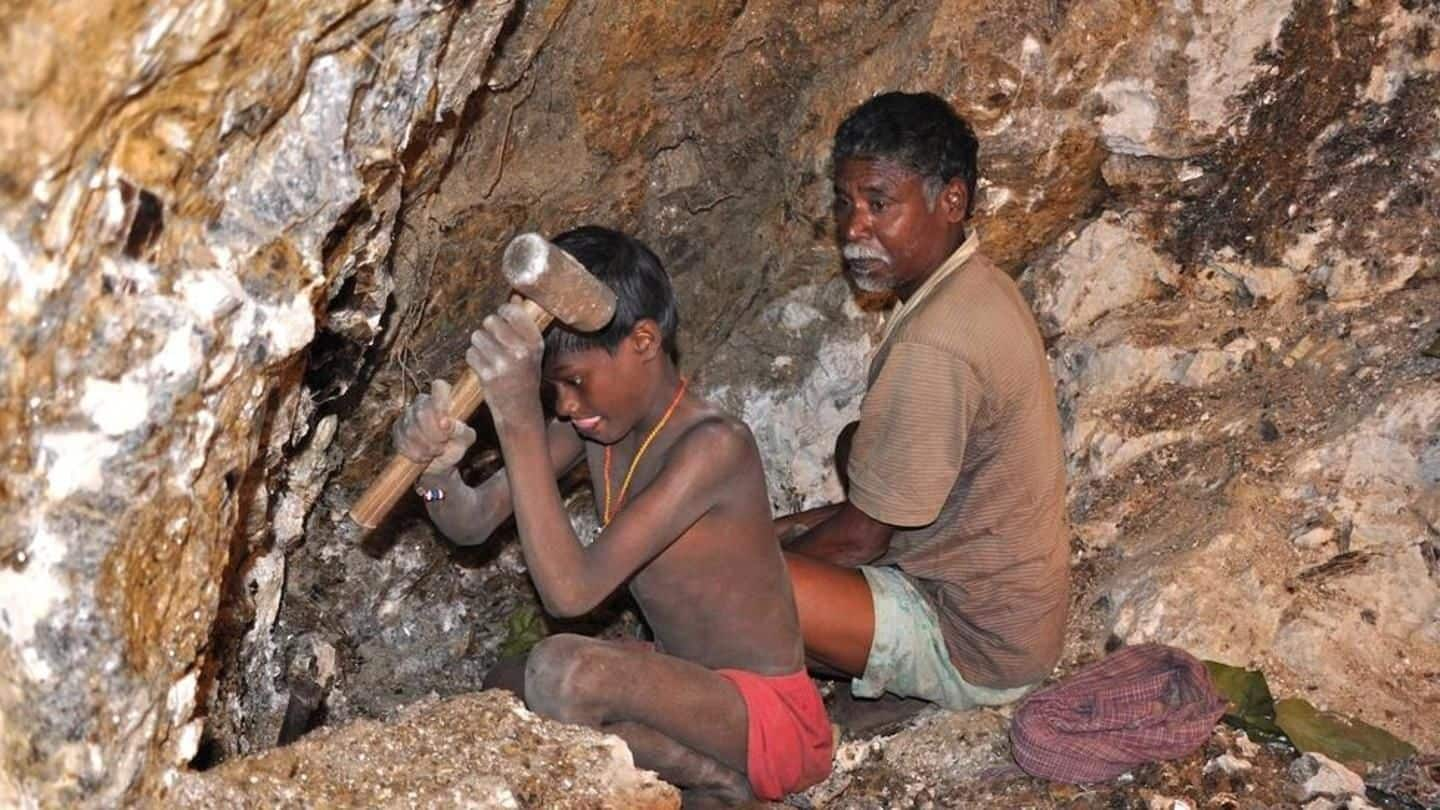 Till 2007, he braved hazardous tunnels, intolerable temperature of 50degrees and numerous life risks to scoop out mica from the earth's bowels and sell it to agents to earn a meager income. Suddenly, his life turned. He was rescued by Nobel-laureate Kailash Satyarthi's NGO and today, the 21-year-old holds a B.Sc degree from Delhi University. Here's more about Mohammed Manan Ansari's incredible journey.
Worked 12 hours a day, got injured regularly, saw deaths
Ansari's childhood days were riddled with poverty, and like every family in his village Dhorakola, his too worked in a coal mine in Koderma (Jharkhand). Ansari worked for 12 hours a day, and his 'office' was 200-300mtrs below ground-level. The situation was grueling. Ansari got injuries from iron tools almost regularly, and saw friends getting crushed to death when the ground above them collapsed.
Ansari was rescued by Satyarthi's NGO activists, put through rehabilitation
Keeping his heart steady, Ansari surrendered himself to this fate. Until one day in 2007, activists of Satyarthi-monitored NGO Bachpan Bachao Andolan rescued him along with several others and took them to Bal Ashram at Viratnagar (Jaipur). At the ashram, all of them were put through a basic educational program. Ansari stood out and got admitted in Class V in a local school.
After getting taste of education, Ansari wanted to spread it
Ansari fell in love with learning and emerged as a bright student. Having scored an impressive 70% in Class-X and 73% in Class-XII, Ansari now wanted to instil the same change in other children who're bonded laborers. His first step was to convince parents to send their children to school and not to work under such dangerous conditions. It was tough, Ansari admits.
'Every family is large, so children being bonded-labor helps'
After numerous attempts, he finally could manage to pull away 10 children. He understands why parents don't want to let go of an income source, since most families are large. Ansari's own has ten members, so children earning through mica-mining helps supplement the family income. "More than half of children in my village, youngest being 6-7 years, are engaged in mica-mining," shared Ansari.
Having spoken at Geneva and London, Ansari eyes higher education
When Ansari stopped working, his family lost around Rs. 30 that he earned per day and naturally, his parents weren't supportive then. But today, they are proud: Ansari is now recognized globally, having spoken at Geneva in 2009 and Trust Women conference in London in 2014. He now wants to study forensic-science from a prestigious university in India or abroad. We wish him luck!