From Tihar, Chidambaram mocks Narendra Modi-led government
From Tihar, Chidambaram mocks Narendra Modi-led government
Sep 11, 2019, 02:30 pm
2 min read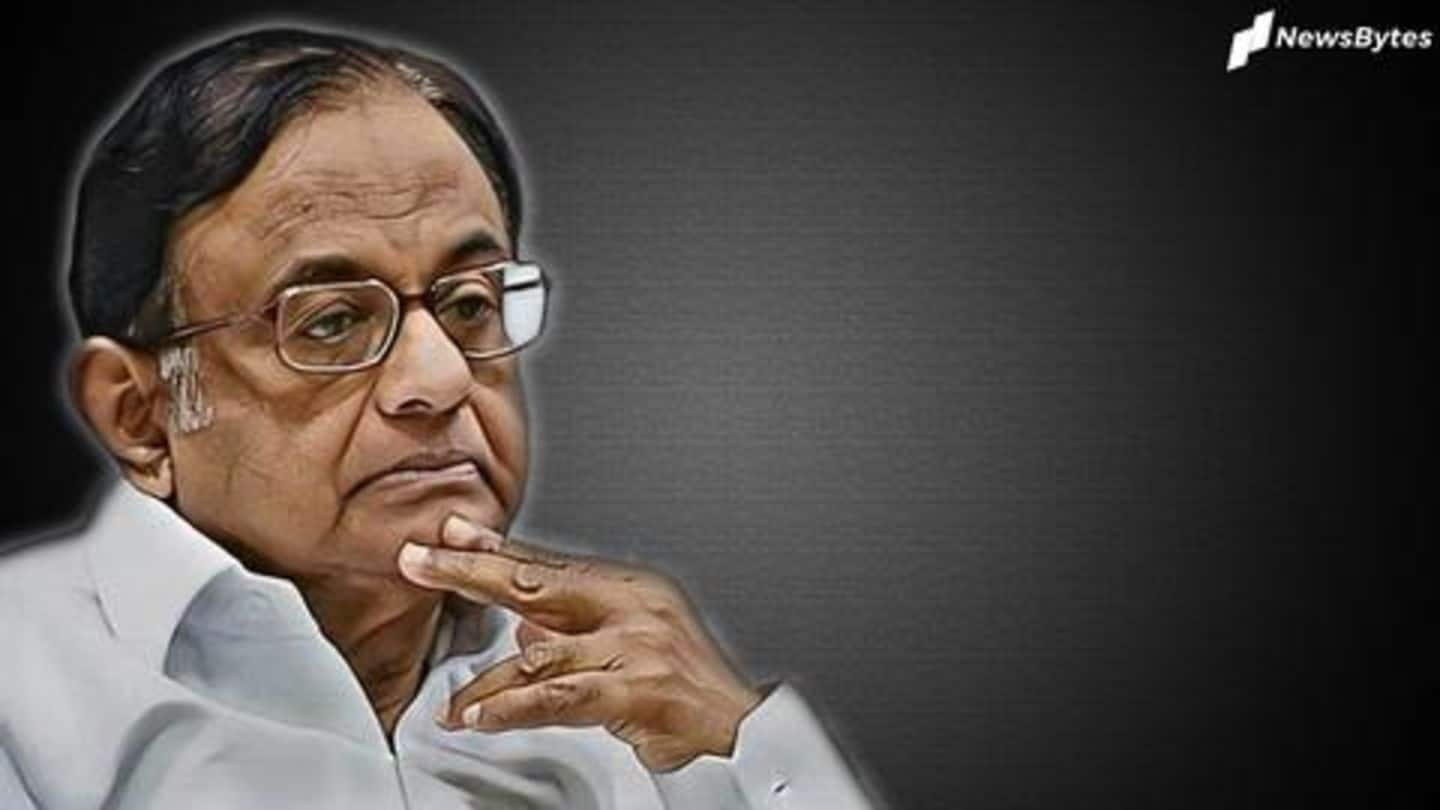 P Chidambaram, former Union Minister of Finance and Home, may have been lodged at Tihar jail but that hasn't stopped him from attacking the government, led by BJP. In a fresh set of tweets on Wednesday, Chidambaram asked the Centre about its plans to pull out the slowing economy from "gloom". This isn't the first time he targeted the Centre over the economy.
Why is Chidambaram in Tihar? Till when he'll stay there?
The Congress veteran is being investigated, both by the Central Bureau of Investigation (CBI) and Enforcement Directorate (ED), for his alleged involvement in corruption in INX Media case. He was dramatically arrested from his Delhi residence by CBI on August 21. After numerous extensions of his custody, a court sent Chidambaram to Tihar jail till September 19, on September 5.
The "poor" can distinguish between justice and injustice: Chidambaram
Like earlier, Chidambaram's family tweeted on his behalf. His Wednesday's tweet read: Thank you all for your support. I must say I am amazed by the capacity of the poor (who I have had the chance to meet and interact with over the last few days) to distinguish between justice and injustice. Quite obviously, he was "referring" to officers of ED and CBI.
Further, Chidambaram said he was concerned about economy
I am deeply concerned about the economy.

The poor are the worst affected. Lower incomes, fewer jobs, less trade and lower investment affect the poor and the middle class. Where is the plan to get the country out of this decline and gloom?

— P. Chidambaram (@PChidambaram_IN) September 11, 2019
Earlier, Chidambaram signaled "5%" when asked about his custody
Not long ago, Chidambaram had expressed similar thoughts. Being taken to the CBI office after a court hearing, he was asked about his custody. Not saying much about this, he gestured 5 prompting the reporter to ask, "What 5?" Subsequently, Chidambaram replied "What is 5%? You remember 5%?," and someone said GDP! Notably, GDP's growth hit a seven-year low in the April-June quarter.
Earlier this week, Chidambaram "defended" officers
To recall, the veteran politician tweeted on Monday that he didn't know why only he was arrested and not officials who approved FDI influx into the media organization. But, he added that the officers didn't commit any wrongdoing and that he doesn't want anyone to be arrested. It is alleged Chidambaram's son Karti, also an accused in the case received kickbacks for the deal.