Delhi: School teacher killed by husband, his girlfriend
Delhi: School teacher killed by husband, his girlfriend
Written by
Shiladitya Ray
Nov 02, 2018, 04:41 pm
2 min read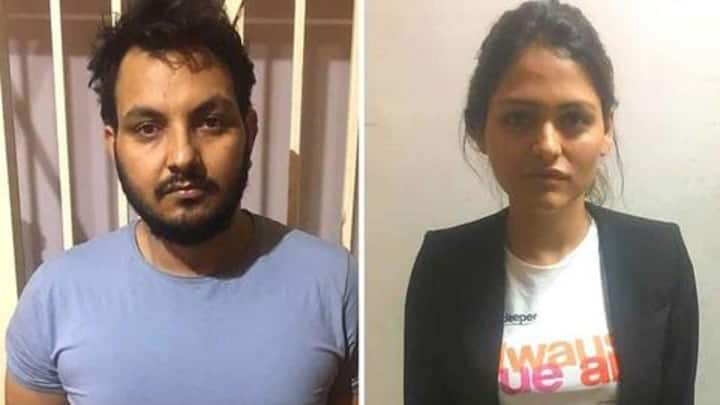 On Thursday, a man, his girlfriend, and his girlfriend's father were arrested in connection with the murder of a school teacher, Sunita, in Sonipat on Monday. The accused have been identified as the victim's husband Manjeet (38), his girlfriend Angel Gupta (26), and Angel's father Rajeev (40), and police believe that Sunita was killed as she objected to Manjeet's affair with Angel. Here's more.
On Monday, Sunita was shot thrice
On Monday morning, Sunita was found unconscious with three bullet wounds near a government school in Sonipat, Haryana. On seeing Sunita unconscious and bleeding, a passer-by had alerted the authorities. However, although Sunita was rushed to a hospital, she was declared brought dead. Preliminary investigations ruled out a robbery as none of Sunita's belongings had been taken.
Sunita's family told police about Manjeet's possible involvement
Subsequently, Sunita's family told police that Manjeet could have been involved in her murder. They also told police about Manjeet's affair with Sunita. Police then brought in Manjeet, and Angel was also brought in for questioning from Mumbai on Tuesday. On Thursday, police arrested Angel's father Rajeev in connection with the murder. Police, however, did not reveal who fired the shots that killed Sunita.
Police suspect that contract killers could be involved
According to HT, another working theory that police have is that the accused hired contract killers to get Sunita eliminated. Currently, a manhunt is on to nab the suspected contract killers who are believed to have shot Sunita. Additionally, police have also recovered Sunita's diary, and have found crucial detail's about Manjeet's affair. Sunita is survived by a 16-year-old daughter, and an 8-year-old son.