Mumbai: Pro and anti-CAA protests take place just 4-km apart
Mumbai: Pro and anti-CAA protests take place just 4-km apart
Dec 27, 2019, 07:35 pm
3 min read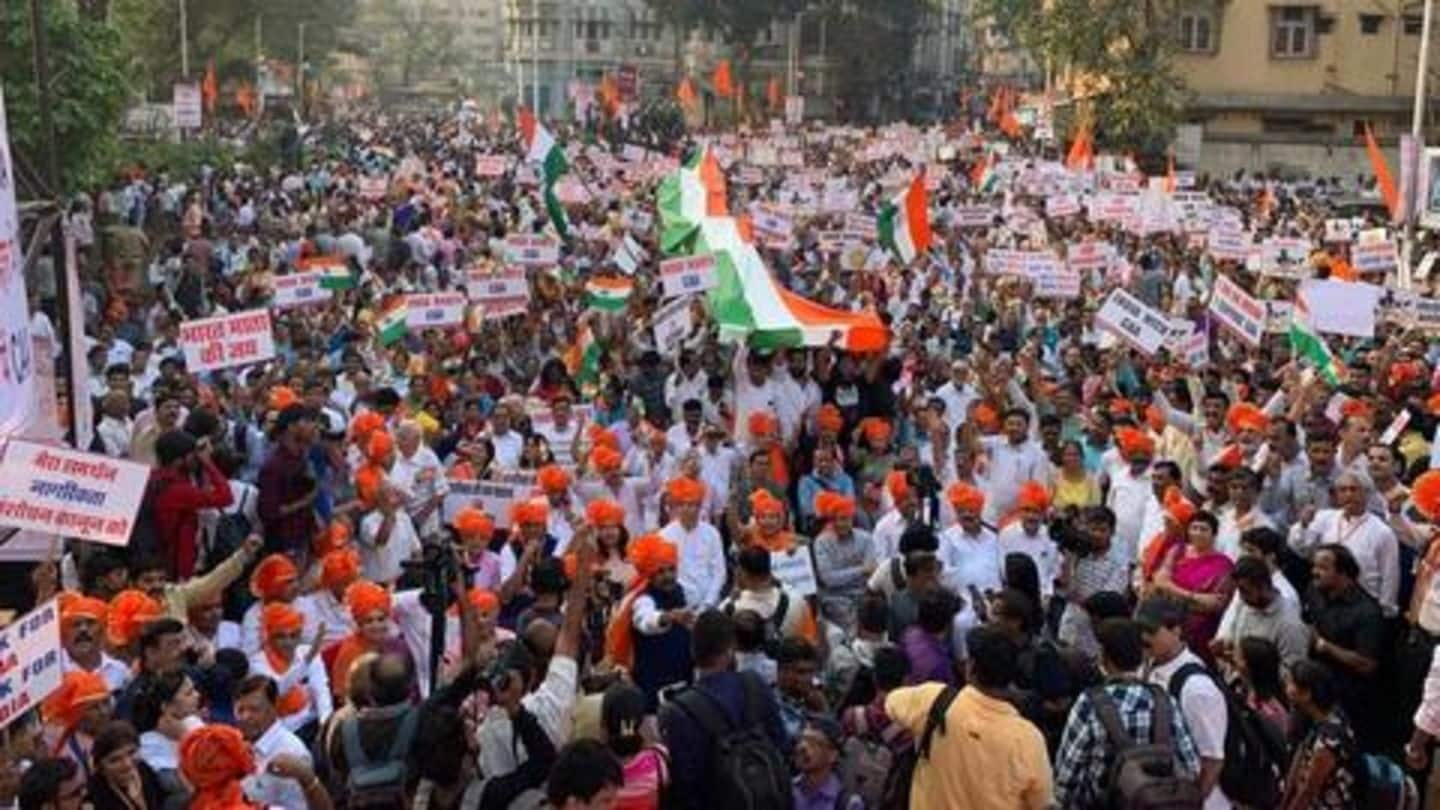 Mumbai witnessed unusual scenes today with pro and anti-Citizenship Amendment Act (CAA) protests taking place just 4 kilometers away from one another. While hundreds of students and activists gathered at Azad Maidan to raise voice against the new law, those in favor of it arrived at August Kranti Marg. The protest at August Kranti Marg was attended by former Chief Minister Devendra Fadnavis.
The new law has drawn stark lines in India
CAA, which will make it easier for persecuted non-Muslims from neighboring Bangladesh, Pakistan, and Afghanistan, to get Indian citizenship, was called biased by its critics. Many saw it as a tool to target Muslims. But BJP said this law encompasses India's values and will not be used to attack its citizens. The repetitive assurances, however, did little to quell the anger of protesters.
"Protest won't stop till Act is reversed"
At Azad Maidan, one of the protesters told NDTV, "CAA, NRC, and NPR is not only a religious issue, but it will also affect everybody. We do not want demonetization Part 2." And another student claimed NPR, which was sanctioned this week, would set the tone for NRC. "This protest will not stop, this will continue till the Act is reversed," he said.
Separately, anti-CAA protest was held at Delhi's Jama Masjid
Besides Mumbai, a protest against CAA was also held outside Delhi's Jama Masjid. Braving chilling weather, hundreds gathered outside the mosque after Friday prayers. Meanwhile, Delhi Police has made elaborate arrangements to deal with any untoward incident. Notably, Congress' Alka Lamba and former Delhi MLA Shoaib Iqbal also joined the crowd. Training guns at BJP, Lamba said the country needs employment, and not NRC.
Not far away, a pro-CAA rally was organized
Meanwhile, at the pro-CAA rally, a poster of Veer Savarkar, along with the Indian flag, was kept. A short while ago, Fadnavis, who led the event, tweeted, "Reached August Kranti Maidan in Mumbai and joined the massive gathering of citizens to support the #CitizenshipAmendmentAct! (sic)"
In other parts of Delhi, protesters were detained
Separately, other parts of Delhi also witnessed protests, prompting authorities to ban large gatherings in areas near Uttar Pradesh Bhawan, Seelampur and Jaffrabad. Students of Jamia Millia Islamia University, which became the epicenter of tensions earlier this month, had planned a protest against "Police Raj of UP Police", outside UP Bhawan. But reports claimed as many as 40 protesters were detained and removed from spot.
Visuals from spot don't paint good picture of Delhi police