GoAir Bengaluru-Pune flight suffers technical glitch; forced to make emergency-landing
GoAir Bengaluru-Pune flight suffers technical glitch; forced to make emergency-landing
Written by
Ramya Patelkhana
Sep 02, 2018, 05:12 pm
2 min read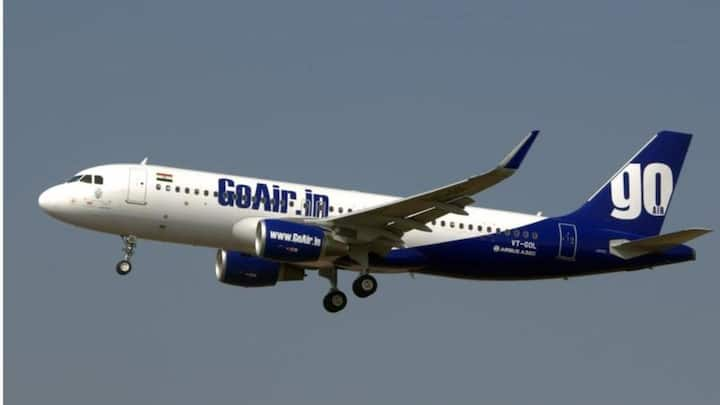 A Pune-bound Airbus A320neo plane of GoAir from Bengaluru had to return back on Saturday after it suffered a technical snag. GoAir's spokesperson said the flight "suffered a technical glitch" but there seems to be no end for P&W engine trouble as sources claimed the engine failed midair. The flight carrying about 169 passengers returned with full emergency landing in Bengaluru. Here's more.
Passengers were cared for and accommodated on alternate flights: Spokesperson
The pilots got a warning midair about vibration in an engine followed by oil chip detection alarm going off, eventually leading to its shutdown. When contacted, the airline spokesperson said, "Flight G8-283 BLR-PNQ suffered a technical glitch. As a standard operating procedure, the captain returned back to Bengaluru. Post landing, all passengers were cared for and accommodated on alternate flights."
Spokesperson says GoAir sincerely regrets inconvenience caused to passengers
"GoAir sincerely regrets the inconvenience caused to its passengers. GoAir is committed to the highest degree of safety of passengers and its own crew members and the crew operated within the established guidelines to provide for safe travel," the airline's spokesperson said.
IndiGo, GoAir flights grounded due to P&W engine issues
Budget airlines IndiGo and GoAir have been grappling with P&W engine problem for several months now. Last month, aviation watchdog DGCA stated that seven IndiGo and two GoAir flights have been grounded due to Prett and Whitney (P&W) engine issues. There are 60 A320neos with P&W engines operating in Indian skies as of now. Of them, 41 are with IndiGo and 19 with GoAir.
Suresh Prabhu seeks report on grounding of A320neo planes
The latest incident comes barely a week after Civil Aviation Minister Suresh Prabhu had sought a report from the Directorate General of Civil Aviation (DGCA) on the grounding of the A320neo planes.